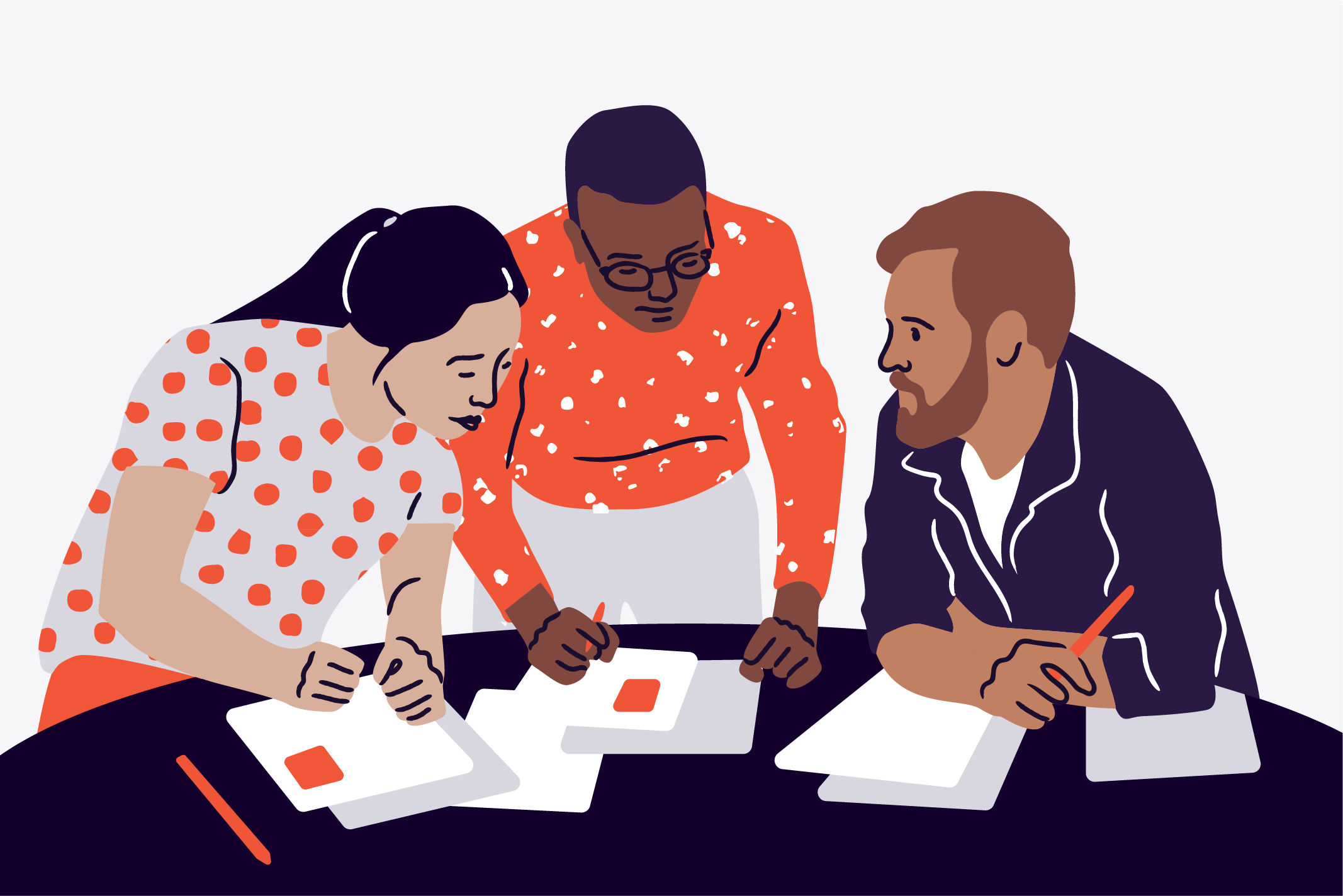 The Importance of Planning and Preparation: Event Risk Assessment Done Right
No matter how many events you have run, or how well prepared you are, there will always be unpredictable situations in the world of event planning. Unfortunately, spinning plates and dealing with the unexpected is the nature of the job – but it's also what makes it an exciting career. COVID-19 has reminded the event creation community of the importance of developing an event risk profile for every activity. We share some timely reminders of the painful moments every event manager will have experienced at one time or another and how to tackle them. You can come out the other side with more experience under your belt and as a more confident event creator.
Situation 1: There's a snap lockdown the day before your event
It's the day before your event and the dreaded news update arrives: Your local area has been impacted by a COVID-19 lockdown and all events must be cancelled or postponed. You've made all of the arrangements and paid for the event expenses upfront, with no chance to postpone your venue and catering and no opportunity to adapt.
What to do: Just about as bad as it gets, the last-minute cancellation of events due to snap lockdowns or border closures has impacted events across Australia. While there's always going to be some financial damage, you can mitigate it with a comprehensive COVID-19 risk management strategy and an event communication plan that describes how you'll keep your guests informed. As part of planning your event, make sure you complete a COVID-19 risk management plan for events template. This way, you'll know exactly what to do with event arrangements when it happens and won't be scrambling for resources.
For all things COVID-related, remember to always check your state government announcements and local guidelines. 
Situation 2: No one shows up
You've spent forever planning, got some great speakers and exhibitors on board, put your COVID-safe plan together, and even persuaded a sponsor to support your event. The last thing you want is a sparse event space.
What to do: If you haven't done enough marketing, low turnout is a real possibility. Scant attendance is especially risky with events that are free-to-attend – if guests haven't paid for a ticket, they might prefer to simply stay home at the first sign of bad weather or one of their friends dropping out. Be sure to mitigate the risk of a sea of empty seats by monitoring your real-time ticket sales on the Eventbrite Organiser app and launching a last-minute online promotion if you need a final push for sales. Also, consider having discounted group bookings to motivate people to invite their friends to come along – they'll be more likely to come if their friends have tickets, too, and you'll fill more seats per transaction.
Situation 3: Too many people show up
A disaster any time, but particularly during COVID-19 recovery, is when your event turns out to be more popular than you'd ever anticipated. You've got disappointed attendees waiting outside your venue and with nowhere to go because your venue capacity has been restricted by COVID-19 guidelines. You may also attract the ire of health and safety officials who won't want large groups congregating uncontrolled outside your event.
What to do: You should have enough time to adapt your event to cater to more guests in advance if you're monitoring ticket sales in real-time with the Eventbrite Organiser App. Think virtual or hybrid events where possible, or a bigger venue if not. It's your responsibility to ensure anyone who attends your event complies with your COVID-safe plan. Remember to make it clear on social media when your event is sold out and stop ticket sales – you can have a waitlist or put on a second event at a later date.
Situation 4: A key speaker can't make it to your event
You're still patting yourself on the back for securing a top-name VIP speaker when word comes in that they can't make it because of an unexpected emergency or border closures. How do you prepare your last-minute replacement and satisfy your guests to avoid a negative reception?
What to do: Proactively communicate with your attendees so they can decide whether they're still going to attend. It's also a good idea to have a refund policy in place so that you're prepared to cope with disappointed attendees. If you're given enough notice, you could consider asking your speaker to appear online or offer a pre-recording of their speech that you can screen at your event or that attendees.
Situation 5: There are tech issues at your virtual or hybrid event
Tech issues are one of the most common panic-inducing occurrences for event managers. As we move more events online or go hybrid, failing to prepare for technical issues with equipment can make your event look badly organised as you scramble to solve hiccups on the day.
What to do: Having a full rehearsal with all technical equipment you intend to use during the live event is essential, as is a backup of every important piece of technology you need. If you're running a physical event, a venue walk-through with plenty of time to assess the quality of AV equipment and lighting will help you be adequately prepared. Ideally, if you have presentations, make sure to test them prior to the event on the laptop, tablet, or another device you're using on the day so that you have time to get your head around the tech and troubleshoot problems.
Situation 6: There's a medical emergency
COVID-19 impacts aside, there are still other medical emergencies that can impact your event both during the event or afterwards. From minor injuries to serious health issues and COVID-19 risks, there are always potential medical emergencies that could potentially impact your guests, your event team, or your event partners.
What to do: While you can't predict a medical emergency, you can plan for the kinds of health and safety emergencies that can occur at events. As part of planning your event, complete a risk management plan, particularly a risk management plan for sporting events that have increased the risk of medical emergencies and injuries. If you're running a sporting event, seek support and assistance from an external safety partner like St John's Ambulance, who provide medical advice and event staff. Likewise, keep a risk assessment for community event checklist on hand if you're planning a physical event in your local community that will require extra staff like first aid officers and security.
Situation 7: Half your volunteers don't show up
You've organised and trained a group of enthusiastic volunteers to help on your big day… until, that is, half of them don't show up to their shift.
What to do: As with attendees for free events, it's a good idea to allow for more people than you need on the day, particularly during COVID-19 recovery when having a trained event team is essential to managing your COVID-safe plan. Consider hiring an optimal number of paid staff so that you don't break the budget while running a safe event (try a platform like Sidekicker if you need last-minute event staff). As part of your COVID-safe plan, you'll need to ensure that any vendors and event partners attending on the day have the right numbers of trained staff available to safely manage guests.
Avoiding attendee backlash
Sometimes, things simply go wrong. If you proactively communicate with your attendees you can avoid long-term damage to your event brand. To be prepared for your next event, download our free guide on how to avoid social media backlash and plan for how you will tackle the sensitive subject of when to offer refunds.