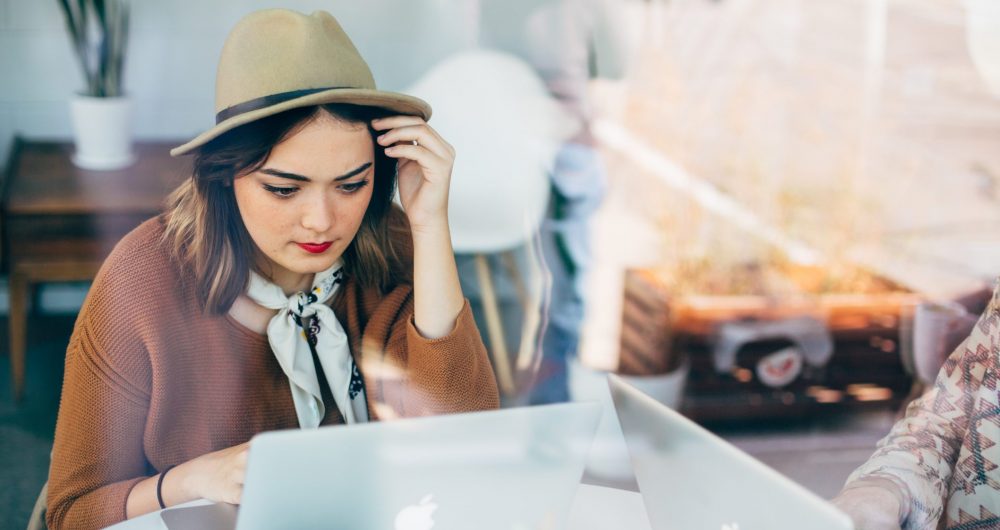 Need to Cancel an Event Gracefully? Use This Email Template
We all know that unforeseen circumstances can get in the way of an event. Maybe your venue cancels on you at the last minute, or external factors outside of your control puts your attendees' safety at risk.
Event cancellations happen to the best of us. However, our customer experience team reports that when cancellations aren't handled gracefully, attendees start reaching out to us for help. This is because the trust has been broken with the event itself. On the other hand, a well handled cancellation can actually improve the strength and integrity of your event brand.
So what should you do when faced with the difficult decision to cancel an event? Here are some tips from Eventbrite's Customer Experience team to help you turn an unfortunate situation into an opportunity to delight, and show above-and-beyond customer service.
1. Communicate with your attendees and stop taking sales
If you're sure you have to cancel your event, the first important step is to communicate with your attendees and stop selling tickets. Your ticket buyers are your number one priority, and you should tell them as soon as you've made the final decision.
Determining how far in advance to communicate with attendees is never easy, but ideally you'll give at least 24 hours notice. However, the more notice — whether it's a week, or a month — the better. This is especially the case if attendees are travelling far and need time to re-arrange travel plans, hotels, etc.
Email your attendees as soon as you can, and if possible, send a text or even give attendees a call for smaller events. Some folks aren't always checking their inbox, and emails often go into Spam folders, so take all possible routes (including social media) to communicate this critical information. Your website, marketing emails, or other promotional materials are also good channels to make the announcement.
When emailing attendees, be clear about refund amounts, when you'll start processing refunds, and when attendees should expect to see refunds credited to their accounts. Lastly, simply signing off the email with a name and title ("_______, Event Director") instead of your event name adds a human touch to your delivery, which can make all the difference. 
Here's an event cancellation email sample to get you started:
This message is to inform you that this year's Corgi Festival has unfortunately been cancelled, due to severe weather and a high likelihood of lightning in the area. The safety of attendees, pets, and crew must always come first.
We sincerely apologise for any inconvenience this may cause and look forward to greeting you, and your furry friends, next year.
We are issuing full refunds and you'll receive an email within the next 1-2 days to confirm your refund has been issued. At that point, it'll take 5-7 banking days for your funds to be available for use. Only primary ticket purchasers will receive a refund. For questions, please contact us: [https://www.dfloenteventsgrp.com/contact].
Regards,
[NAME], Event Director
DFLO Entertainment Events Group
2. Issue full refunds
If you charged for tickets, you should issue a full refund to attendees — and start the process quickly. If your event runs for multiple days and only one day is cancelled, it's perfectly fine to offer a partial or prorated refund to multi-day ticket holders.
If you're postponing the event rather than cancelling, as long as you have a date and venue in place, you can offer to transfer their spot to the new event. Just also offer the refund too — that new event date may not work for everyone.
Pro Tip: You may also want to tell attendees to talk to their bank or credit card provider to check on the status of refunds.  Attendees will often send you personal account or card information to check on refund statuses — it's best for them not to send you that info and talk to their bank or credit card provider directly.
3. Evaluate and reflect
Once the dust has settled and everyone is aware of the cancellation, you should reflect on what could be done better next time by asking for feedback. Was your news well received or did you receive criticism? If your event was cancelled due to poor ticket sales or something related to your event lineup, now would be a good time to ask for feedback to assess what would make attendees willing to buy tickets to your future events. These types of insights could prove invaluable when planning your next event.
The takeaway
It's every event organiser's worst-case scenario to have to cancel an event, but if done so in an open, responsible way, it doesn't have to be the end of your event. In fact, this experience can show your opportunities for growth, and may form the foundation for a very successful event in the future.
Need to cancel your Eventbrite event? Learn how in our Help Centre. 
Be prepared
Even with due diligence, there still may be some things that are out of your control.  Download The Event Preparedness Playbook: How to Avoid Common Festival Failures for tips to minimise your risk of festival mishaps throughout your event. Following these best practices will help you resolve the inevitable challenges faster — and protect your attendees from the chaos.