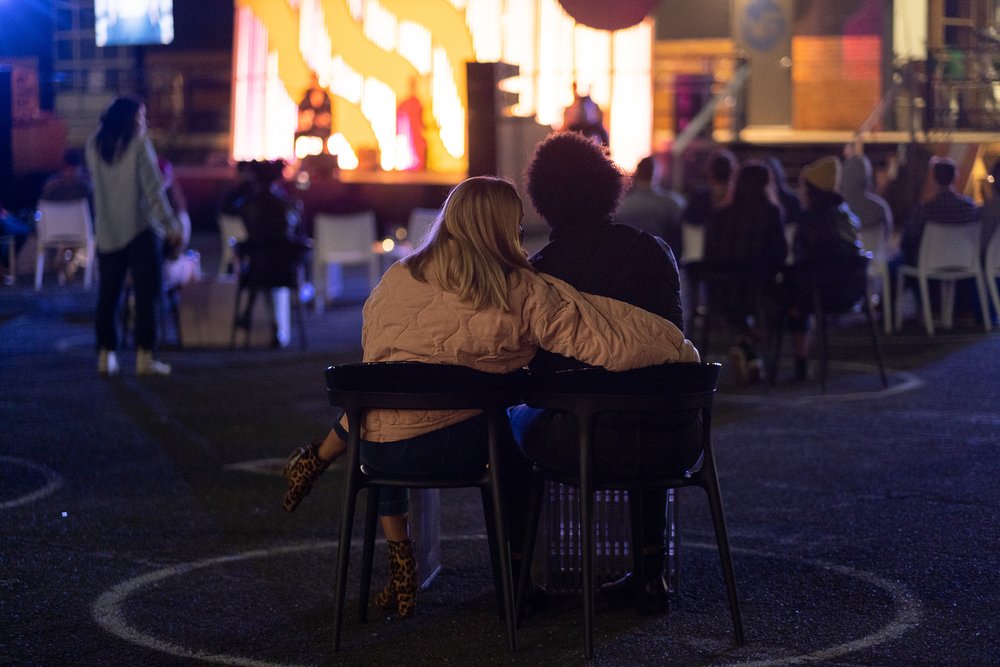 The Importance of Venue Safety: Creating a Health and Safety Policy for Your 2021 Events
Implementing a health and safety policy is a top priority for events large and small, especially during COVID-19 recovery and reopening. This means selecting the right venue for your event, identifying the risks, and following health and safety protocols that address these risks. Risk assessment for event planning may seem like a daunting prospect, so we've prepared this guide to assist you in identifying potential hazards and taking the necessary steps to protect your patrons, employees, and talent.
COVID-Safe Event Planning
COVID-19 can impact any event – even online events have safety considerations to keep in mind. In Australia, all in-person events require a COVID-Safe plan. Each state or territory has unique guidelines for venue safety and requirements, including social distancing guidelines, venue capacity rules, and venue management, as well as required health and safety courses that your event team must complete. If you're hosting a large event, you'll need to seek assistance with an event risk assessment from public health authorities in specific states and territories before they'll ultimately approve your COVID-Safe plan and your event.
The first step to any event plan and risk assessment is to check your local guidelines for information about COVID-19 safety planning:
Finding the Right Event Venue
Once you're across the COVID-19 safety considerations that apply to your event, it's time to find the right venue. Start with a written event risk profile that details your required venue capacity and facilities, all the activities that will occur during your event, your estimated audience size, and whether you'll have guests with special needs requiring extra facilities. With this in mind, shortlist venues and book a visit to assess how suitable they would be for your event. If your chosen venue is a business HQ or purpose-built for events, they should already have their own COVID-Safe plan in place. Ask to review this plan and any health and safety policies ahead of your visit.
What to look for:
Capacity – Can your attendees be safely accommodated inside the venue following COVID-19 safety guidelines like social distancing and seating rules?

Access – Is there sufficient access to the event site/venue for pedestrians and vehicles? Are people with disabilities, wheelchairs, walking frames, or strollers able to access the venue? See the

Australian Network on Disability's Event Accessibility Checklist

to make sure.

Hazards – Does the site have any existing hazards, such as overhead electric power lines or buried services that your structures could interfere with? Is it prone to flooding, high winds, or is it in a potential bushfire zone? Consider ground conditions and topography when positioning any temporary structures.

Facilities – How far away are the nearest hospital and fire station? What are public transport links like? Consider the infrastructure you need for your event.
Once you have found the right venue, draft a site plan indicating where the structures, facilities, fencing lines, and entrances and exits will be and include this in your health and safety policy and event plan. Make the site plan available to all contractors, suppliers, and staff preparing for the event.
Carrying Out a Venue Risk Assessment
Now that you've chosen your venue, it's time to think about any health and safety risks applicable to your venue. Write down all possible risks and who is at risk – be it attendees, crew, or members of the public. Write down how you will mitigate and manage each risk. You'll end up with a list of risks, their ratings, and a list of actions you'll take to actively address these risks. The precise steps you and your event staff will take in the event of a health and safety emergency should also be clearly laid out. All of these points make up a risk matrix and should be added to your event plan.
Putting a Risk Matrix Together
A risk matrix includes the following information organised into a list or grid in your health and safety policy for easy review by your whole team:
Site hazards – These are physical, environmental, personnel, and biological risks that could impact guests, staff or vendors, and partners at the venue. Physical hazards include everything from stairs and slippery floors to restricted access points, stages, or platforms that may pose a danger to anyone at the venue. Environmental hazards include weather, waste management, chemicals or substances that may be used at your venue, or other factors of the venue environment that may pose a safety risk. Personnel hazards should address safety requirements like training, pre-employment requirements and checks, contractor responsibilities, and the impact of these if requirements aren't met. Finally, biological hazards should include COVID-19 hazards at your venue, as well as other biological hazards like

food safety

and exposure to allergens or other dangerous materials.

Description of the identified hazard (with photos) – It's time to describe the hazard and what could happen in the event of a health and safety incident. Stick to the basics and use photographs to demonstrate the hazard: Visuals will make the hazard more obvious to your team. Potential impacts should include any physical injury, damage, or liability you could incur if any incident were to occur.

Persons at risk of identified hazard – Anyone who's likely to come into contact with a hazard or be impacted by one. This will help you to prioritise the hazards when it comes time to implement corrective measures or safety measures.

Severity and likelihood of the hazard occurring – Now that you've identified the hazard and who could be impacted, this is straightforward. The more severe the impact and the greater the number of people likely to be affected, the higher the risk rating. Use a scale between one and five to rate each hazard's risk.

Preventive measures taken to counter the risk – Once the hazards are identified, you can start putting measures in place to eliminate them or mitigate the likelihood of an incident.
Implementing Health and Safety Measures in Your Venue
Now that you've identified hazards and risks in your event venue, it's time to put together health and safety measures to manage them. Develop emergency procedures to be followed by anyone working on the event and discuss your plans with the venue management. For larger events and/or those not in a fixed venue, include police, fire and rescue services, and the ambulance service in your health and safety policy.
Once you've put together your health and safety plan, don't forget the all-important step: effective communication to ensure a safe and exciting event. You should train all of your event team and suppliers – inform your guests of this, both for their peace of mind and so they know what to do in the event of an emergency. Monitor risks throughout your event by creating a checklist and having nominated individuals responsible for checking at regular intervals. A venue safety tip sheet is another great way to inform your event team and guests about safety measures implemented at your venue.
Protecting Your Guests and Your Event
COVID-19 safety planning is not just about your event venue. Check out other event risks you should plan for in our guide to COVID-Safe planning for event hosting in 2021. 
And, you should also take the time to look at protecting your event brand and financial liability. If you're not sure what sort of insurance is a must-have or how you can cover unexpected losses, we've got the answers in our guide to everything you've ever wanted to ask about event insurance.
With these health and safety tips in mind, you have everything you need to create a safe and successful event. Get started with Eventbrite.