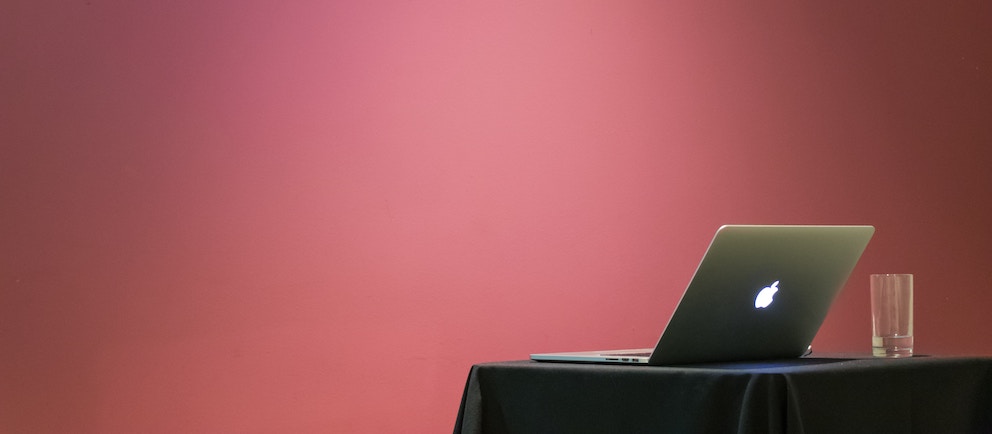 Finding the Perfect Keynote Speaker for Your Conference
The speakers you book for your conference can either make or break your event. If well-known and credible, your speakers can attract a bigger audience than you had ever imagined, instantly adding integrity to your lineup. On the flip side, getting the lineup wrong can harm your reputation and dampen future attendance.
Thankfully, there's no big secret to booking an amazing conference speaker. Here are five steps to source top-notch prospective speakers for your next conference.
Finding a Keynote Speaker, Step #1: Plan out your conference topics and theme
Attendees crave experiences, not agendas. Your speaker lineup shouldn't feel like it's been thrown together at random — it should have a cohesiveness that tells a story. Having a smart and charismatic speaker isn't going to help your conference if their keynote feels irrelevant.
Before you start any speaker wish lists or outreach, confirm your conference topics and theme. This will ensure you're approaching people that will add value to your conference. Start by determining the thoughts and ideas you want attendees to leave your conference with, to help outline your speaker requirements and ideals.
Pro Tip: Make sure you're on the right track by surveying past attendees to find out what they would be interested in learning about at the next conference.
Finding a Keynote Speaker, Step #2: Do your research to identify potential candidates
Once you've established what your conference needs, it's time to identify who could elevate the experience of your conference. You might already have some ideas in mind, but it pays to do some homework before you begin any outreach. Here are a few exercises to help create a pool of potential candidates to reach out to:
Search for topics relevant to your conference on sites like Google, LinkedIn, SlideShare, YouTube, and Twitter to see who's talking about them (and how people have responded to their ideas)
Search for academic journals, news sites, bestseller lists, and blogs that are relevant to your topic to uncover thought leaders and people who are looking to promote their work
Put a call out within your industry for speaker proposals or abstracts, offering candidates the opportunity to submit ideas for topics and discussion
Look to internal members, partners, and sponsors for potential topic experts
Subscribe to professional speaker lists and databases (for example, Celebrity Speakers, Conference Speakers Australia, Keynote Entertainment, ICMI, and Professional Speakers Australia) to find experienced candidates
Finding a Keynote Speaker, Step #3: Determine what you want, before you ask
Once you have created your wish list, it's time to nail down all the details you need to discuss with speakers – before the conversations start. Determine:
What: Create an outline of the theme and topic you want your speaker/panelist to cover
Where/When: Provide location, dates, and details of the time commitment involved
Why: Determine why the opportunity is beneficial to both the speaker and your audience, to establish the overall value proposition and not just the financial benefit
Who: Detail the audience you anticipate being there, including total number of people who could be tuning in via streaming, and potential press coverage
How much: Prepare a budget and be upfront about whether or not this will be a paid speaking engagement. Don't forget to allow for potential airfare and accommodation expenses.
Finding a Keynote Speaker, Step #4: Work through your candidate wish list
With all the finer details ironed out, it's time to start reaching out to potential candidates on your wish list. Set a cadence for your team and decide how many emails need to be sent or calls made to a speaking candidate before it's time to strike someone off the list and move on.
During the outreach phase, be clear about expectations to make sure that potential keynote speakers can deliver all your requirements. It's also wise to keep an eye on how your agenda is shaping up as you work your way through the list. If you get four immediate 'yeses' from speakers that are all from the same background/company/job role/gender – you risk creating an agenda that lacks balance and diversity.
Pro Tip: Confirm total costs before signing on a keynote speaker to avoid any nasty surprises. Ask if there are any specific requirements (like AV equipment, travel expenses, and accommodation) that aren't included in their fee, as this could also impact your budget.
Finding a Keynote Speaker, Step #5: Set deadlines and deliverables
When you've found the perfect keynote speaker or all-star agenda lineup, the best way to make sure they deliver is to be prepared. Create a list of deliverables (and their deadlines), such as their speech topic and description, bio and headshot, content outline, and their final presentation deck. You should also confirm everything a week ahead of your event and allow a site walkthrough if requested, so your speaker can feel comfortable and nail their keynote speech on the day.
The Executive's Guide to Creating an Out of This World Conference
When people can access the world's information and connect with others on their phones, what purpose does a keynote speech serve? Don't panic. The live experience offered by conferences won't be replaced by our devices anytime soon. To survive, conference creators need to offer more than content and start delivering experiences. Download the free ebook to learn how to create an out-of-this-world conference unlike any other.