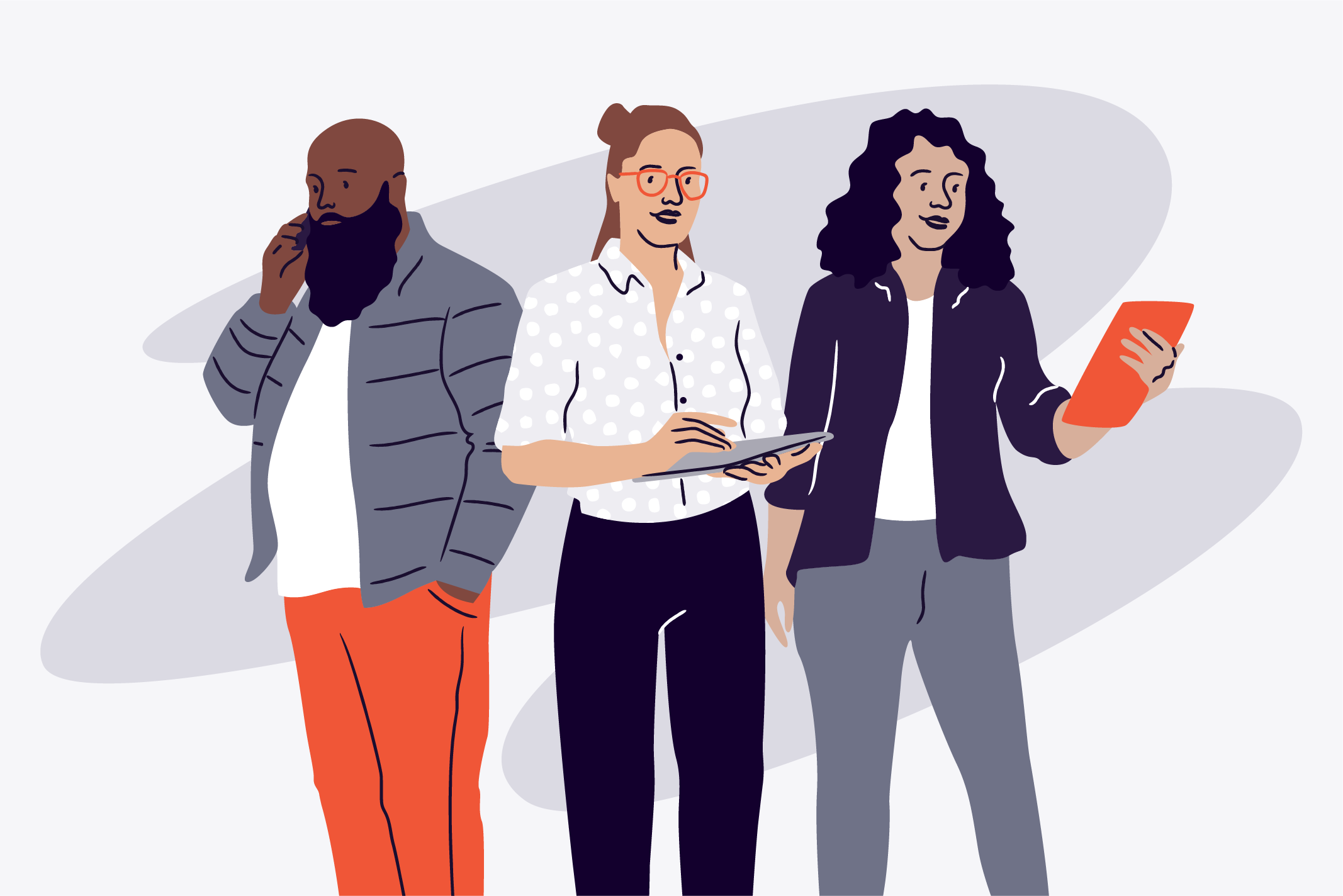 Event Sponsorship: How to Win Over Sponsors
Finding a great event creator is hugely important for sponsors. But to make their investment worthwhile, sponsors are looking for a few things in particular. Namely, they'll want data that demonstrates the benefits of collaborating with creators and to receive customised proposals that reflect their own brand. Read on to discover how to find and keep the best sponsors with the power of metrics and personalisation.
What's in it for you
Sponsors usually provide financial and collaborative support in return for benefits like exposure, data, or discounted tickets. If you manage to secure that lucrative deal, event sponsorship funds can keep ticket prices low and ensure more attendees can take part in your event. To add to that, bigger crowds improve the value of the data you get via registration forms or post-event sponsor survey questions. The best sponsorships also bring networking benefits, so your event and brand will have a greater reach.
Event data is gold
One of the best ways to gain successful sponsorships is to collect useful data and use it to build your next event engagement strategy. Engagement metrics, such as the average time that potential attendees spend on the event website, will give you a strong footing, even if your event is brand new. Event creators using Eventbrite can create custom questions for attendees to answer on registration. This will give you the edge with valuable data on personal preferences, age, gender, and location.
You should also be able to show your sponsors what you can bring to the table. That may be:
Email open and click-through rates to show that your email marketing strategy pays off

Conversion metrics to help sponsors quantify their potential returns

Ticket and registration sales numbers
All of this information together will give sponsors quantifiable confidence that their partnership is well-chosen. It also gives you a solid foundation on which to pitch your ideas and prove your worth.
Look for unique options
Knowing how to approach sponsors for an event will increase your chances of success, but you also need to look in the right places. Remember to consider local businesses that can offer a unique appeal to the area, since they will often have an established relationship with the community. People who take part in your events may be keen to sponsor it, too, or they may work for companies that are suitable sponsors for your event. For a really thorough approach, make a list of 20 to 30 potential sponsors. If you already have some, ask them for referrals to their sponsors and strategic partners.
Reaching out to companies that sell products and services that fit with your event could help you secure large corporate sponsorships. For example, featuring a restaurateur that serves meat at a sustainability festival is potentially problematic, but partnering with a reusable straw company is a natural fit.
Digging deeper for insights
Once you have your list of potential sponsors, you need to analyse your collected data before you plan and prepare your pitch. Free tools such as Google Analytics and Facebook Audience Insights are priceless to help you draft an event engagement strategy. Eventbrite users also have access to event reports and analytics from past events. You can use this data to show potential sponsors that your events will bring strong returns and benefit their brand with a larger audience.
Of course, you can consider multiple sponsorships, including with event vendors and media. But keep in mind how the sponsorship could affect your expenses. Other important questions to consider are:
Will the sponsorship increase your reach?

How could the sponsorship impact your image?

Which types of sponsorship best fit your brand?

Is the company capable of delivering the type of support you need?
Get to know your potential partner
Companies sponsor events that help them to boost their reach and revenue. So to maximise your chances, find out their core message and use it to shape your proposal. Identify data, such as social media demographics, that will convince the sponsor of your event ROI, then use that data to create unique sponsorship proposals. (Here's how to measure event ROI effectively.)
To get started, research potential sponsors thoroughly by checking out their websites, social media accounts, and LinkedIn profiles. Identify the right person to contact and set up a preliminary meeting to clarify goals and expectations, then follow up with a formal and bespoke sponsorship proposal. Providing innovative, personalised solutions will make your business a valuable partner. Generic sponsorship packages, on the other hand, will give your potential partners the impression that they're replaceable.
Perfect your timing
Julie Ritchie, Senior Campaign Manager at Optimizely, says: "The optimal time to start looking for sponsors is four months before your event. But if this is your first event, you'll spend a lot of time explaining what your event is about, and you will need to get started even earlier."  Prior to Q1 – when sponsors are setting their budgets – is the best time to approach, but bear in mind that not everyone works to the same calendar. Either way, you need to approach them before next year's budget is out of your grasp. Keep in mind this may be months before your event so you may need to plan well in advance.
Delivering your proposal
When you meet with the decision-maker, convey your value by focusing on their key objectives. Outline the sponsor's goals as discussed at your previous meeting, confirm how you'll measure success, and describe how they will receive returns on their investment. Ask for feedback on concerns and negotiate any necessary compromises to keep the offer open. Remember to give a firm deadline for their response, encouraging them to respond promptly.
Nurture and grow
Building an ongoing relationship with sponsors requires respect, connections, mutual admiration, and good data. As the form of sponsorship continues to evolve, nurturing your sponsor relationships will keep them on board.
For example, you can engage them in your events by creating moments of connection. Give them a shout-out on your socials and keep them informed of their mentions during the lead-up to your event. If it's a virtual event, send them copies of the event recording. For each sponsor, prepare a summary of the benefits to their brand and overall performance of the event. To bring everything together, organise a time to review the results as a team and build their feedback into your next event engagement strategy.
How to find and keep the best sponsors
Sponsorship can massively increase your event attendance and ROI. Well-chosen sponsors can mean greater attendance and more valuable data, which helps to attract future sponsors for your events. Always look for what you can put into the partnership and present your ideas in a timely, professional manner so that your potential sponsors feel valued. The best sponsors are like gold, and their value to your business is likely to increase over time. Follow our guidance on best practices and you can form strong, mutually rewarding partnerships.
For more sponsorship success, here's some advice on what to offer event sponsors right now.