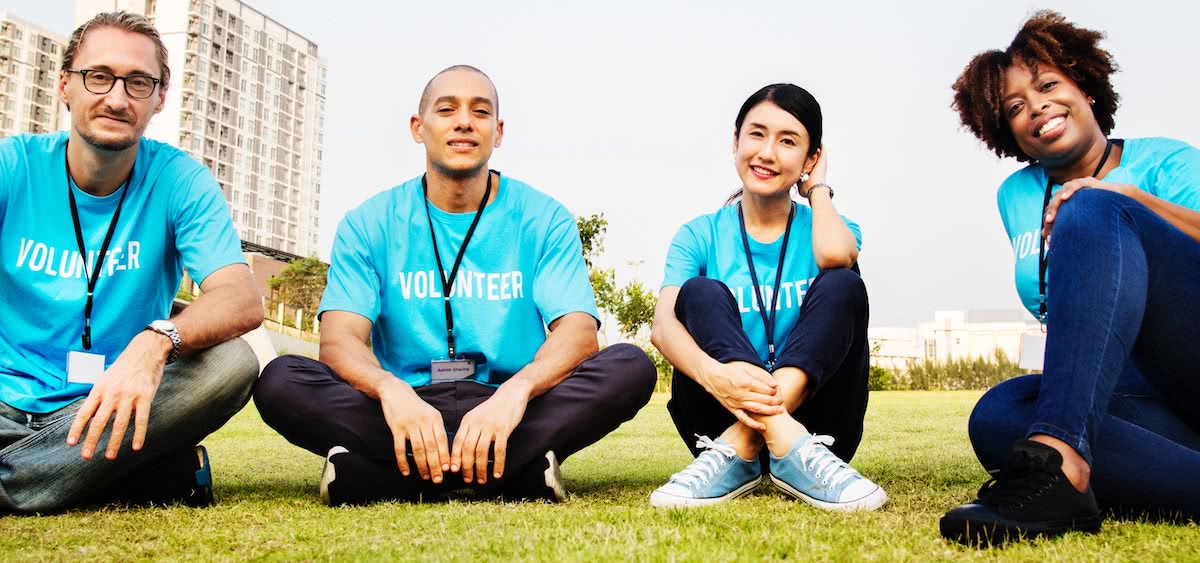 How to Find Volunteers for Events
Event creators often feel like a 'one-man band', but to run a successful event, you're going to need help. Unfortunately, we don't all have unlimited budgets to make that happen. If you're reading this article, you might need more staff than you can afford to pay.
Event volunteers help you increase manpower and stay within budget…but how do you find people willing to volunteer for your event? Read on for advice on how to establish a volunteer program, and land the right people for the job.
Design an event volunteer program
Start by deciding which tasks could be completed by volunteers, and note the skills they'll need for each of these tasks.
For example: Do you need people to work registration tables, give out swag, or sell merchandise? Are there any physical requirements such as lifting or climbing stairs? Do you require volunteers to be over 18 or have a current RSA certificate to serve alcohol in your event's state?
You will also need to determine how many volunteers you require to keep things running smoothly. Marty Keetals, creator of Brisbane's Beer InCider festival, suggests creating a "buffer" to protect against no-shows.
"Volunteer management is critical for festival events," says Keetals. "You need to ensure that you have enough people on hand, even if you're short staffed. Make sure that if 40% of your volunteers don't show up, you're still in good shape!" says Keetals.
10 ways to find volunteers for your event
Once you have established your volunteer needs, it's time to attract the right people to represent your event brand. Here are 10 ideas for finding event volunteers:
1. Contact past attendees
People who have registered for your event or mailing list in the past are already excited about your event. Get in touch to gauge their interest in volunteering.
2. Engage with local interest groups
Are there any local community or interest groups aligned with your event? Reach out and ask for volunteers. For example, if you're running a craft beer event, you may find local craft beer enthusiast groups that could get involved or promote your search for event volunteers.
3. Promote to students
Contact universities and TAFE colleges that run event management courses to see if there are any students looking for work experience.
4. Post on social media
Call for volunteers on Facebook, Instagram, and Twitter to reach followers and fans of your event (or cause for charitable events). Don't forget professional channels like LinkedIn to reach people who may be interested in working with your organisation.
5. Offer perks
If you want people to volunteer their time, you should offer them an incentive. It might be that they earn a special level of event access once their shift ends, a discount on merchandise, or a cool giveaway. The idea is to make volunteers feel special and appreciated. You should also check the Fair Work Australia guidelines on unpaid work to ensure your volunteer program is lawful, and no one is being taken advantage of.
6. Speak to your networks
Know other event creators that have used volunteers? Ask how they found their volunteers, and if they have any recommendations for people or groups to get in touch with.
7. Ask personal contacts
The people closest to us are often the last people we ask — but they're also the most likely to offer help! Friends and family want to see your event succeed and may be happy to volunteer in exchange for a few drinks or dinner after the event. You might also know parents who have older teenagers looking for work experience (but you won't know unless you ask!)
8. Don't make age a barrier
The 2016 Census revealed that the people most engaged in volunteer work are men aged 45-54 and women aged 35-44. This might be older than the target demographic of your event, but that doesn't mean there aren't people who might be willing to support your event — particularly if it's for a good cause.
9. Advertise your opportunity
If you're offering a great work experience opportunity or money-can't-buy perks, consider running advertising to target the right volunteers. This might be targeted social media advertising, ads in street press magazines, or uploading a listing to a volunteer database such as GoVolunteer.
10. Build upon your recruiting efforts
A great team of volunteers should be nurtured over time. Taking time to make volunteers feel valued will go a long way in retaining their loyalty — and make them more likely to invite their friends to join them at your next event. Be sure to understand the motivations of your volunteers and ask them for their feedback post-event through a simple email or survey. This will help you understand who is volunteering for your event and how you can attract more people like them.
Support volunteers with the right staff
While event volunteers are definitely a huge asset, don't be tempted to cut back on professional staffers in key roles. Your volunteers will only be as good as the people training and guiding them! Skimping on expertise, especially when it comes to handling money or security issues, can end up costing you, or even lead to an event mishap. One of the most important elements of a successful event is building a team that you trust — and a team that can scale.
Learn everything you need to know about building the right support with our free guide, Event Staffing: How to Build an All-Star Events Team.