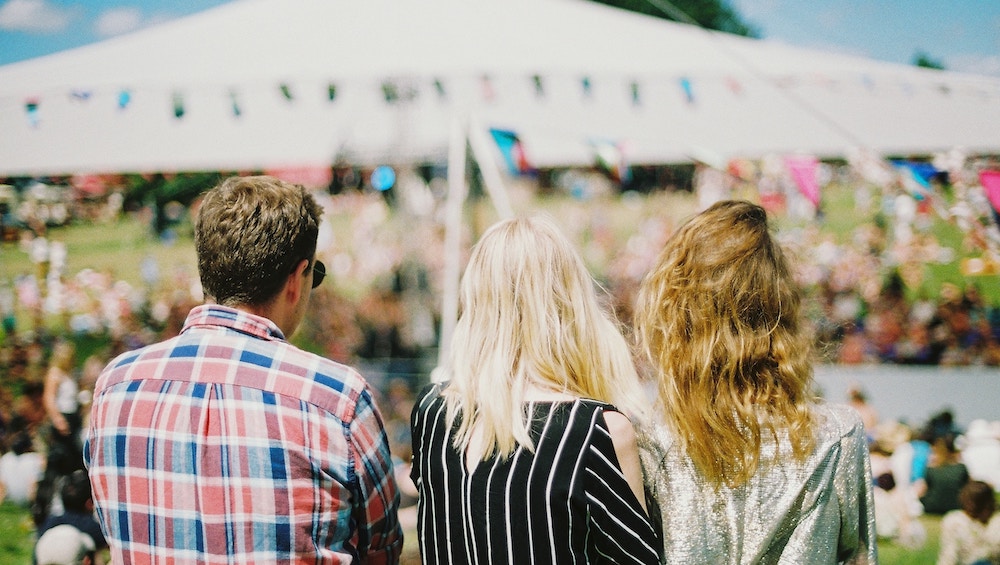 The Top Challenges Facing Australian Events in 2020
Please note: The findings in this post were published in January 2020 and do not reflect the unfolding situation that has occurred within the industry due to COVID-19 measures. To access support for your event and view the most up-to-date advice and resources on responding to COVID-19, please refer to our Creator Resource Hub.
So much goes into crafting the ultimate live experience. No matter how masterfully orchestrated your event may be, your success is never guaranteed. There's no certainty that you'll sell out every year — or that you won't blow your budget trying. 
But you're not the only one facing these challenges. In fact, we surveyed more than 1,000 event professionals across Australia to reveal their common struggles, as well as what they find effective in tackling them. 
What keeps Aussie event creators up at night? We asked respondents to tell us about the challenges they anticipated for 2020 and here are the top three: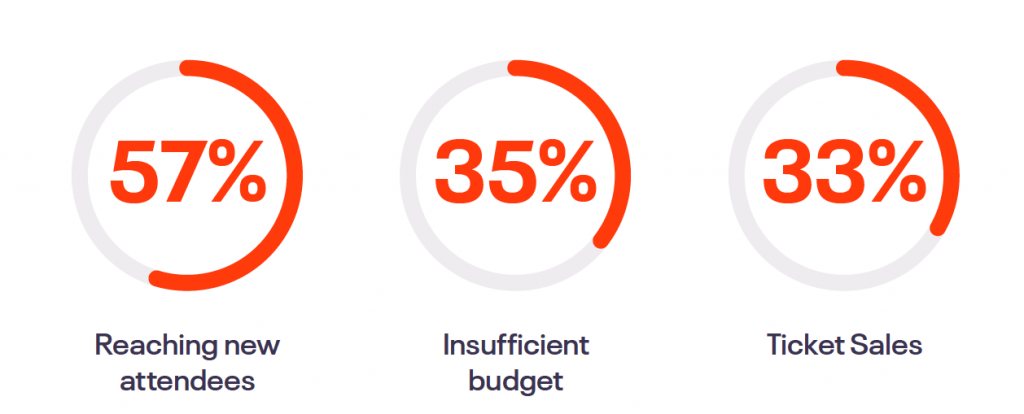 Challenge #1: Reaching new attendees
No doubt about it, the events industry is thriving in Australia. More than half (60%) of respondents say they plan to host more events in 2020.
But with more events comes more challenges — and one in particular: finding new people to attend these new events. So it's no surprise that the number one challenge faced by event creators in the year ahead is reaching new attendees (57%).
How to tackle this challenge: 
To reach new attendees, you need to think smart and run your event like a well-oiled machine. Start making a habit of hosting a post-event evaluation to regularly audit your target audience, processes and marketing tactics. This free template will help you conduct a full review and kickstart your 2020 event strategy. 
Challenge #2: Insufficient event budgets
In 2019, almost half of all respondents reported that insufficient budget was a key challenge for their events. In 2020, this has dropped to 35% and one-third of respondents expect their budget to increase.
While one-third of respondents expect their budget to increase in 2020, 35% report that insufficient budget will be a key challenge for their events. This is down from 49% in 2019, so the news is optimistic for most. However, for those struggling with budget, it means you'll need to get really smart and scrappy to keep up with the competition. 
How to tackle this challenge:
To help your budget go further, it's critical to make every dollar count by mastering the art of budgeting. The following three resources will help you find new ways to tighten your budget without sacrificing your event's growth:
Challenge #3: Ticket sales
Rounding out the top challenges for event creators in 2020 is ticket sales. Some may find ticket sales a problem because their marketing efforts aren't reaching enough people, others may find that they get plenty of interest but it's not converting to sales. 
How to tackle this challenge:
As part of your 2019 review, take a critical look at what might be going wrong to stall ticket sales. If you're not getting enough interest, you need to revisit your advertising strategy and start making your tickets available in more places online. If you're not converting interest in to sales, your checkout process might be too complicated — or you may need to rethink your pricing. Here are a few resources to help identify and address these issues for your 2020 events:
The Definitive Guide for Australia's Experience Makers
Gain a deeper understanding of the current state of the events industry. Download The 2020 Event Trends Report to discover the insights, trends, and challenges that will impact your event success.