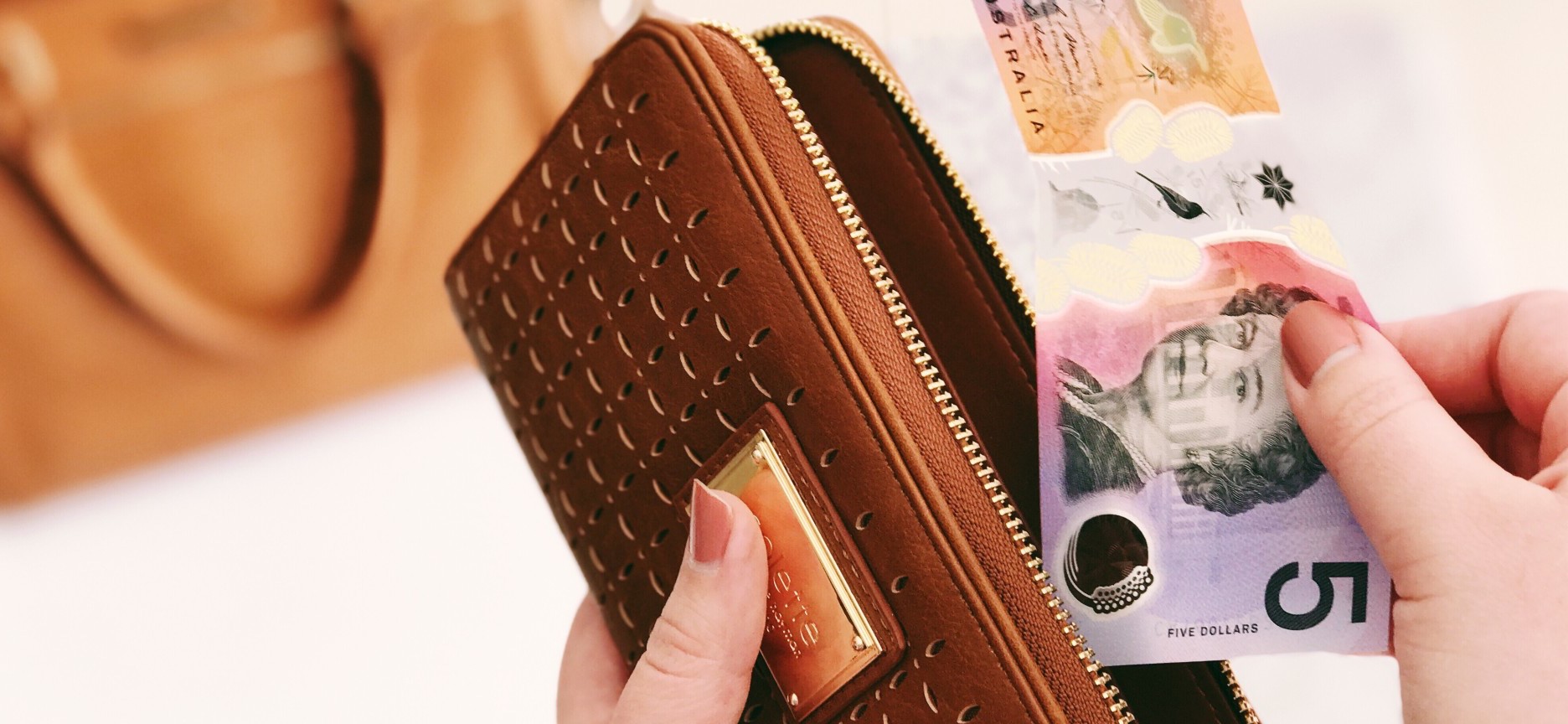 25 Money-Saving Ideas for Planning Your 2018 Events on a Tight Budget
Event planning on a budget can be tricky. When the purse strings are tight, you'll need to carefully balance the right investment in throwing a great event vs. spreading the word to attract attendees.
Here are 25 useful ideas for stretching your event budget dollars further in 2018 — including 15 budget-friendly event planning ideas and 10 inexpensive tips for promoting your event.
Free Download: The Event Budget Template That Pays Off
15 money-saving tips for event planning on a budget
1. Know your attendees
One of the best tips for planning an event on a budget is to know your attendees inside and out. Having a clear view of your audience demographics will help you plan more efficiently, spend less on marketing, and attract partners that can help reduce your costs.
Download the Workbook: Discover the Value of Your Event Attendees
2. Negotiate with venues and vendors
When planning an event on a budget, it's important to get multiple quotes for venues and vendors. Shop around and be prepared to negotiate to get the best deal. If they can't go lower in price, see if they are willing to trade some additional inclusions in exchange for being promoted as a sponsor.
3. Ticket every event
Even if your event is free, you should always be looking at ticketing. Offering tickets online helps you get a clearer picture on your attendance numbers, helps you build important demographic data, and gives you a direct communication channel with interest attendees — regardless of whether they show up on the night. The more ticketed events you run, the information you will be armed with to help you become more efficient at planning. Eventbrite is free to use for free events.
4. Be flexible with dates
You might be surprised at how many people will come out to an event on a Tuesday evening. Days that are quiet for venues attract lower costs — and you will have less to compete with when it comes to getting the time and attention of your attendees.
5. Invite sponsors and brand partners to create activations
If you're looking to entertain your event guests on a budget, consider looking to sponsors and brand partners for help. Rather than simply asking for money, you may have better success by collaborating with interesting partners and having them run a fun activity or activation. This is a win-win situation that entertains attendees and won't cost you a cent.
Read More: Experiential Marketing Q&A with Ayni Raimondi of Airbnb
6. Uncover new and local businesses
New startup businesses don't have a lot of cash to offer for sponsorships, but they are keen on getting the word out about their products. Hunting down these businesses can be great for events, because you could offer a suitable marketing trade. For example, if you're looking for an Instagram-worthy dessert offering, start searching the platform for hashtags like #melbournecakes or #sydneybaker to see if you can find an entrepreneur that will give you a discount to help get their name out there, instead of going to a large commercial bakery.
7. Consider raw or unique event spaces
Some venues are locked into contracts for catering, or offer low room hire rates but expensive food and beverage packages. Particularly if you're able to partner with some new and exciting businesses to provide food and drink, hiring a raw space (or different spaces that aren't locked into event contracts) could save you a lot of money.
8. Get crafty with your event styling
Pinterest is the friend of event planners when it comes to inspiration for styling and event themes. If you're looking to make a splash on a budget, you may want to get crafty and look for DIY tips before you start spending up big on decor.
Read More: How to Make Your Own Photo Booth on a Budget
9. Check eBay for bargains
eBay is great for both secondhand and new bargains when it comes to styling an event on a budget. Common items like foil balloon letting, photo booth props, lights, and signage can be picked up for a fraction of the cost of party stores.
10. Source a local music act
Can't afford a band or DJ? Look to local universities, music schools, or even buskers to find a local gem that fits your budget. Start within your own networks to see if you can find someone reliable and avoid unprofessional behaviour like no-shows or awkward performances.
11. Limit drink choices
If you're offering alcohol at your event, decide up front what will be available at the bar and create a menu with limited choices to reign in your booze spend. If you can partner with an alcohol brand, invite them to create a signature cocktail for the evening to promote their product and limit costs.
Read More: Top Tips for Providing Non-Alcoholic Options at Events
12. Offer drink tickets
An alternative to limiting consumption at your bar is to provide guests with drink tickets on arrival. This secures your spending and if you have sponsored product on offer, can help you ask for exactly what you need without going overboard. Provide a cash bar for anyone that wants more to support your venue.
13. Recruit volunteers
Event volunteers are the perfect solution to help you increase manpower and stay within budget. Of course, recruiting and training volunteers does take some effort, but with the right strategy, it's effort that will pay off.
Read More: All You Need to Know to Recruit, Train, & Manage Event Volunteers
14. Improve productivity with free tools
The right event tech can help you achieve a lot more with less. It can automate tasks — reducing operational costs and eliminating tedious manual data entry. By streamlining workflows and making staff more efficient, you can increase productivity and reduce costs.
Read More: 12 Tech Tools to Lighten Your Event Workload
15. Streamline operations to improve efficiency
Inefficient on-site operations can escalate staffing costs. The more manual tasks you have, the more staff or paid hours you need to complete the job. Find out how events like Science Alive Expo reduced their casual staffing needs and training time with the Eventbrite Organiser App.  
Customer Success Story: How Science Alive Expo Streamlined On-Site Inefficiencies Using The Organiser App
10 tips for promoting an event on a budget
Once you've got a budget-busting plan in place, it's time to look at spreading the word.
1. Grow your email database
Building your email database is a great way to increase your audience and set yourself up a free promotional channel come event time.
2. Offer marketing trades
Once you've got a good email database, consider offering spots to venues, vendors, or other partners in exchange for promotion of your event to their database.
3. Enlist the help of partners and influencers
Extend your marketing reach by enlisting the help of your event partners to spread the word. When choosing who to book (such as speakers or vendors), you may want to consider looking at their potential marketing reach and including this as part of negotiations.
4. Automate your marketing
When event planners are working with a tight budget, they're often running on very tight resources too. If you've got a small team or are flying solo, look at automating promotions to reduce your manual workload and focus efforts on putting on a great event.
Free Download: How Events Can Automate Their Marketing to Sell More Tickets
5. Promote on social media
It's stating the obvious these days to say that social media is a good platform to promote an event — but there are definitely ways to level up your promotional skills without paying a fortune in social media advertising costs too. For a beginners guide, check out 9 Simple Steps to Master Social Media for Events. If you've already got an effective social media strategy and want to take it to the next level, download our guide on The Best Social Media Tools for Event Marketers.
6. Sell tickets on Facebook
Thanks to the new Facebook Checkout, events using an eligible ticketing partner (such as Eventbrite) can sell tickets directly to their fans on Facebook. It doesn't cost anything to use and events that sell tickets directly on Facebook drive 2X more sales and free registrations on average than events that redirect to a ticketing page.
7. Get your event listed everywhere
The more places your event is listed, the better. Of course, this can be time consuming and may feel like more hassle than it's worth, unless you can automate the process. Eventbrite users can access our distribution partners such as Facebook, Spotify, Songkick, and Bandsintown to engage potential attendees on their favourite websites and apps. Eventbrite users can also broadcast across event discovery sites with our Eventbrite Spectrum partners, such as evvnt and Eventful.com.
8. Drive traffic with content marketing
Creating custom content for your event can come with a payoff. Shareable infographics, blog posts, videos, and how-to guides can rack up thousands of links, shares, and visits. When you give them good content, your audience members will help do the marketing work for you.
9. Take advantage of free PSAs
Public Service Announcements (or 'PSA' advertisements) are typically reserved for educational purposes, however they can also be offered to charitable or non-profit organisations promoting fundraising events. Most media outlets offer unsold column inches or even tv spots to charitable organisations on application. Check with your local media outlets for more information and eligibility.
10. Send personalised, targeted emails
To really drive more bang for buck in your email marketing, you should be segmenting your database to send more targeted emails. A recent study found that marketers can improve conversion by 355% — and increase revenues by 781% — by sending more targeted emails.
Read More: The Power of Personalised Emails: Four Ways Your Customer Will Respond