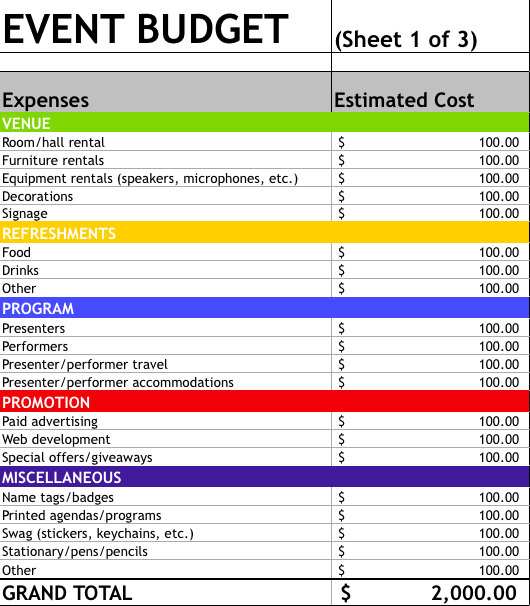 Download the Event Budget Template That Pays Off
Nutting out an event budget is an activity many organisers view with trepidation. Trying to predict how far your pennies will go often feels like an act of "guesstimation"...
How To Use This Event Budget Template:
The first event budget worksheet is Budget Projected, aka, where you enter estimated costs for budget line items like venue rentals, food and beverage, guest presenters, marketing and miscellaneous event costs.
Budget Actual is worksheet number two. Here, you repeat the process for worksheet one, inputting the confirmed amount for each line item. This should be the actual costs you will be invoiced for, including GST.
The final worksheet is Budget Comparison, which features a side-by-side comparison of your projected versus actual budget costs.
Grab a copy by entering your details in the form on the right.