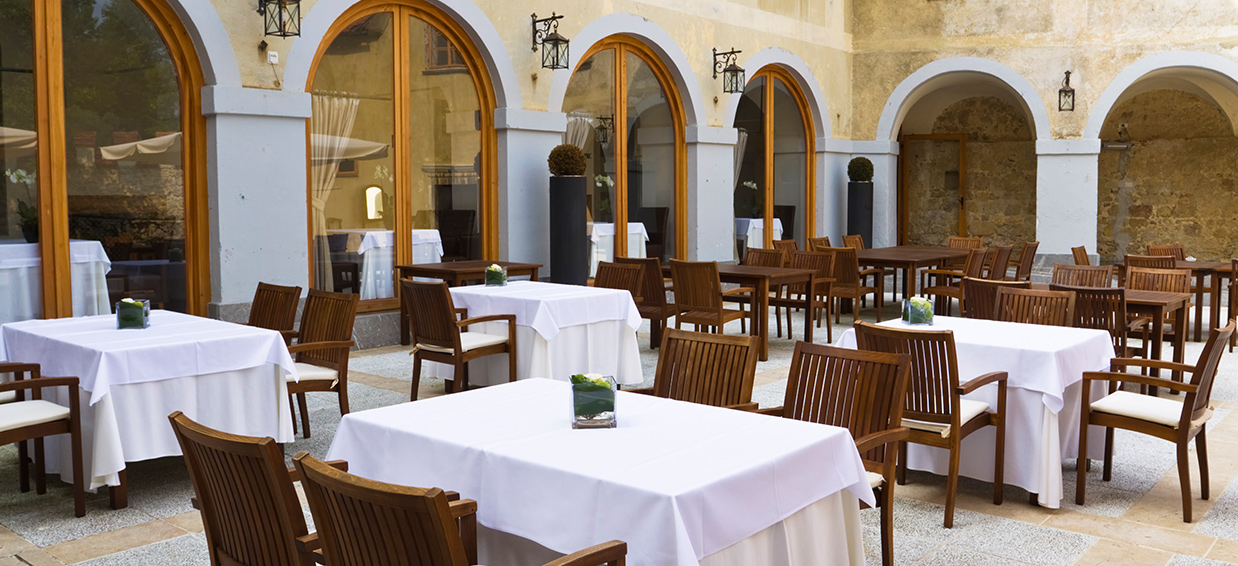 How to Find (and Secure) a Unique Venue for Your Event
Events are getting out of boardrooms and ballrooms, in favour of unique spaces that wow attendees and provide an experience that stands out. The 2018 Global Meetings and Events Forecast found a worldwide rise in demand across for non-traditional venues, particularly for meetings and conferences, where experts predict an increase of almost 4% in the demand for non-traditional meeting facilities, on top of existing year on year growth.
For both venues and event creators, this provides an opportunity to take advantage of a growing trend. Read on for tips on how to find event venues that impress your attendees — without risking your reputation on an untested location.
The benefits of unique venues
Booking a unique venue for your event requires going outside your comfort zone. Here's why it's worth the effort:
Your event will be memorable: Event attendees are used to traditional spaces that look the same. Boost your brand by hosting in an unusual space that people will want to post about.
You can customise the space: Unique venues are often more versatile. Transform your event space to suit the needs of your event.
You can use them in different ways: It doesn't have to be the main location for your event. Take advantage of nontraditional venues for offsite receptions or for smaller, test events while expanding into new markets.
There's more control over catering and vendors: Many traditional venues are locked into vendor contracts and the food & drink offering may be at odds with the event you're trying to create, such as a wellness and healthy living event.
How to find your event venue
Once you decide to book a unique venue, the next challenge is finding the right one. Start your search by location or environment.
Location: Search for venues in the city where you're hosting the event. Venue marketplaces like Venuemob and Spacely can make this search take seconds instead of hours.
Environment: Research venues based on the type of atmosphere you want for your event. Consider reaching out directly to owners of various event spaces that could be a fit, such as:
Art galleries and museums
A penthouse suite in a boutique hotel
Parking garages and lots
Nightclubs and rooftop bars available by day
Airport hangars
Wineries and rustic farmhouses
Historic sites such as houses, jails, and bank vaults
Rooftop gardens
How to choose a reliable event venue
Since nontraditional spaces host fewer events than traditional venues, make sure the space you love can satisfy the logistical must-haves of your event.
Evaluate the location: Make sure your venue is easy for attendees to get to. Check how accessible it is by public transit and if there is enough space for parking.
Evaluate the venue: The space also needs to support key event needs, like lighting and sound. Download this checklist and take it with you to ensure the space checks all the right boxes.
Start your logistics early: Even with traditional spaces, venue logistics take time. Start your planning as soon as possible. Add buffer time to deal with unexpected requirements.
Plan your event from beginning to end: Ask the venue for a floorplan, or create one of your own (complete with measurements) to help map out the flow of your event. Include details like any seating arrangements, facilities like food/water stations and bathrooms, and how people will enter and exit the space safely.
Unique venue warning signs
There is some risk in working with nontraditional venues. Keep an eye out for warning signs that the location you found might not be right, including:
Unreliable communication
Wrong or lacking insurance
Incorrect details in contracts and paperwork
A little extra pre-planning will go a long way to ensuring your event success — especially when it comes to finding the perfect venue.
Unique event venues in Australia
For a guide to some of the most interesting and memorable event venues in the country, check out these city guides:
Discover the most important venue selection criteria
Uncover the nine most vital criteria to consider before booking an event venue, straight from a survey of over 600 Australian event professionals. Download the Event Venue Checklist: New Data on the 9 Most Important Venue Selection Criteria.