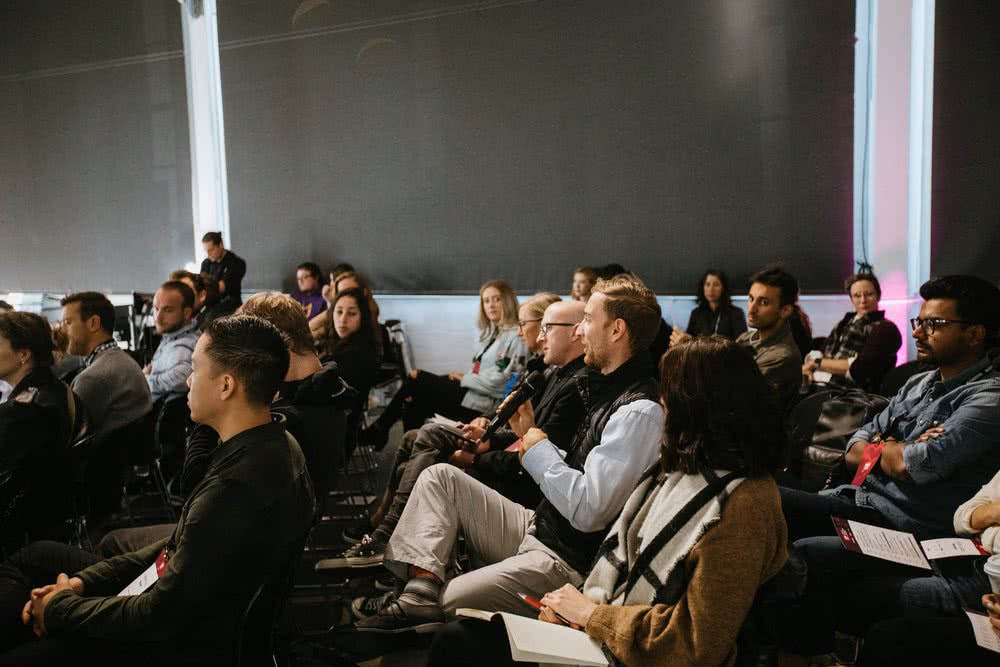 How to Create a Hassle-Free Event Seating Plan
Event seating plan nightmares aren't limited to weddings – and unlike wedding planners, busy event creators don't have months to get prepared. You want your seating plan to be fast, easy-to-manage, and ready for on-sale in an instant.
Sound good? Put down the sticky notes, ditch the butcher's paper, and take a deep breath. This guide will have you ready to take on your event seating plan before you finish your flat white.
Talk to the venue manager to determine space requirements
Before you consider what type of seating to offer at your event, have a chat with your venue coordinator. Ask for a copy of the floor plan and speak to them about event planning seating arrangements that have worked well for events in the past. Sometimes a venue's licensed capacity is very different to how many people will fit comfortably in the space. Staff that have worked on events at the venue will know what works best.
On your floor plan, highlight important items such as bathrooms, entry points, fire safety exits, windows, lighting, and the bar. This will help you plan the flow of traffic for your event and avoid placing seating that creates crowding or safety hazards.
In addition, our state and territory guide has support options available for event creators and the appropriate links to go to for current COVID-19 social distancing restrictions in Aussie states and territories. Remember to stay on top of the latest regulations in your area by checking the government's healthdirect site.
Select a seating layout
Armed with your venue measurements, you can select a seating arrangement to suit your event needs. How many tickets do you need to sell for your event to be profitable? Use the measurements of the venue, along with the recommendations listed below, to help determine if your preferred seating allows for enough attendees.
Event seating plan: Auditorium seating
Auditorium layouts are used for large audiences to watch a performance or presentation, where little or no interaction among guests is required. Plan for both the size of your chairs and the pitch (legroom) between rows to keep attendees comfortable.
Recommended measurements: Try to allow for around 91cm of space between rows, with a minimum of 81cm.
Event seating plan: Gala seating or "banquet style"
Gala or "banquet style" layouts use round tables and chairs to seat guests so they can talk to one another. The banquet style seating plan works best when you need a high level of guest interaction, such as at a sit-down dinner or roundtable discussion. Be sure to leave enough space between tables so that guests and wait staff can move around without needing to squeeze past or bump into chairs.
Recommended measurements: You'll need approximately 1.5m between tables for chair space and food delivery, allowing 45cm per seat and 61cm of extra space. If your venue measurements are in square feet, divide the room area by 10 for maximum seating.
Event seating plan: Runway seating
Favoured by fashion shows, a runway seating layout is also great for a showcase or even a small concert performance, allowing everyone to get up close to the stage. This layout makes it easy to assign a large amount of front-row VIP seating.
Recommended measurements: Allow between 1.2 to 2.5m (smaller for one model, larger for 2–3) for the width of the runway and approximately 81 to 91cm per seat for comfortable legroom.
Event seating plan: Boardroom or U-shaped seating
Much like a meeting at the office, a boardroom-style seating plan works well for small groups (<30) who need a high level of interaction. As attendees will be facing one another, it is better suited to discussions and meetings. If you want attendees to face a single focal point for a presentation or speaker, you may prefer to use the "U-shape" orientation.
Recommended measurements: Allow at least 45cm from the table to the back of the seat and 76cm between the seat and wall (1.21m total).
Use ticketing and reserved seating
The last thing you want to see is large gaps of empty seats or piles of coats "reserving" seats for latecomers and no-shows. The best way to remove the headache from seating guests is to ticket your event with reserved seating. Whether you allow people to select their own seat or allocate one for them on booking, reserved seating provides a better experience for both your attendees and you as the event organiser.
Here are five top reasons to use reserved seating for your event:
Earn more revenue: Tiered pricing allows you to charge a premium for the best seats in the house.

Encourage earlier bookings: Attendees are encouraged to secure their tickets earlier to secure their preferred seat.

Capture group bookings: Attendees are prompted to rally their friends and book as a group so they can be seated with one another.

Improve the on-site experience: Fill your event evenly and eliminate the crowded crush of people trying to flood into an event when doors open, fighting over preferred seats.

Make your event more accessible: By using reserved seating, you can assign seating that is

more easily accessible

for attendees with disabilities, such as those requiring wheelchair access.
Create an interactive seating plan with Eventbrite's Venue Designer
If you're looking for a simple and hassle-free tool to create your event seating plan, try using Eventbrite Venue Designer. This powerful event seating software is free to use and is available for all events on the Professional or Premium package. With a few clicks, you can create the perfect event seating arrangement and immediately put those seats on sale. If your event changes, you can even add more seats and move guests around later as needed. Decide whether you want attendees to choose their own seats, or get assigned the best seat available.
To get started with the Eventbrite Venue Designer, create your event and then under "Location", select "Venue" and enter a physical address. Then select "Reserved Seating". To build your venue map, click "Tickets", then click "Create venue map".
For Eventbrite Music, simply select "Reserved seating" when you create tickets. This will launch the Eventbrite Venue Designer, where you can choose a preset layout for your concert venue seating or start with a blank canvas. You will be able to enter the number of tables and seats (or sections and rows for audience-style seating), as well as add important objects such as a stage, a food area, exits, bathrooms, a bar, and a dance floor. This will help you plan your entire space, as well as help attendees find the seat they want.
Sell out your next event with reserved seating
So you have found the perfect-sized venue and decided on your event seating arrangement, now it's time to go ahead and create your event. With Eventbrite's reserved seating feature you can easily customise your seating map to reflect your unique event space. If social distancing requirements apply due to COVID-19, our social distancing tools can help you control space capacity, provide contactless ticketing and payments, and gather vital attendee information. Start your on-sale now by creating your next event with Eventbrite, or watch a demo video about Eventbrite's venue designer to learn more.