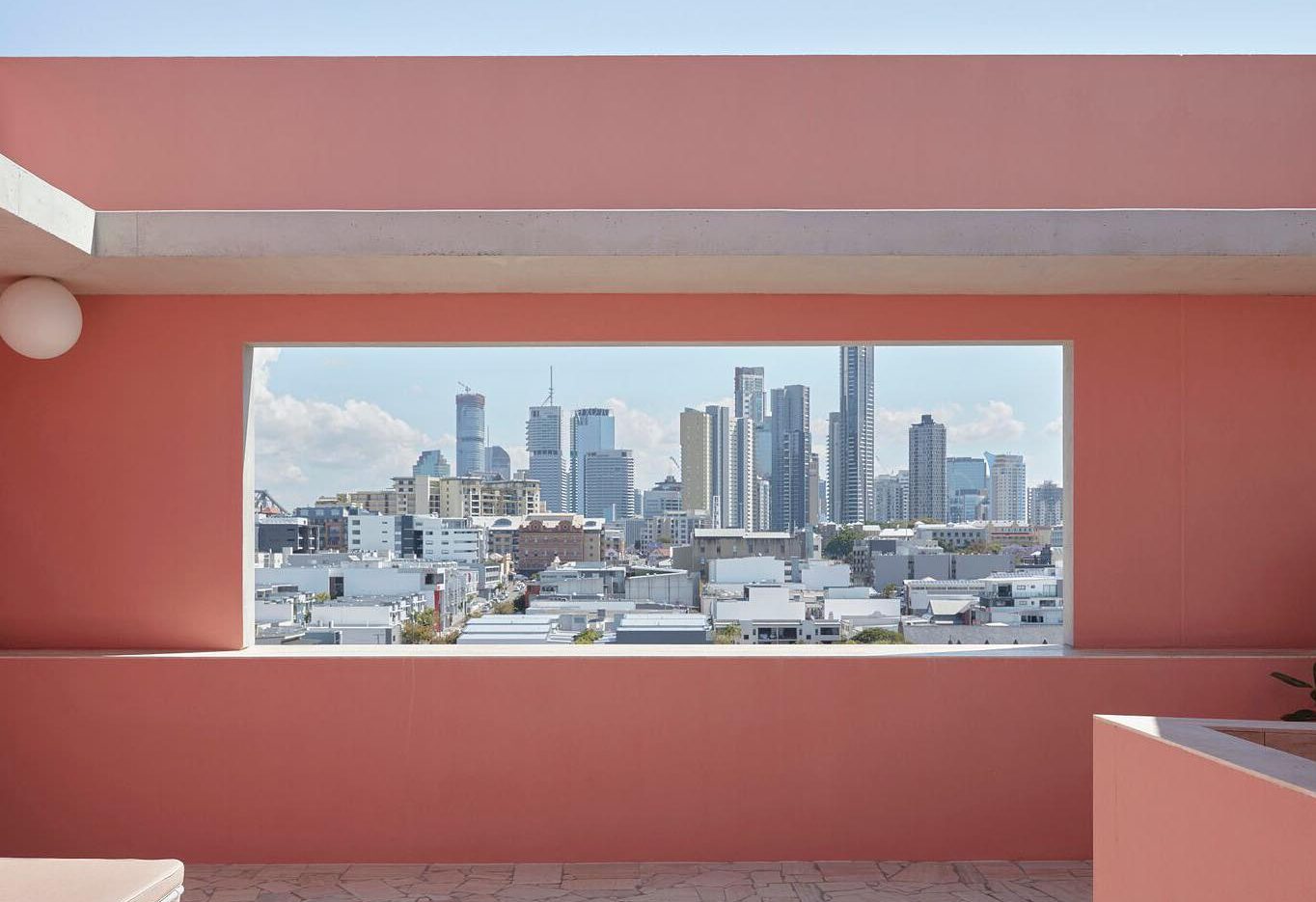 8 Unique Event Venues in Brisbane
If you're searching for event spaces in Brisbane, you're likely to come up with a long list of pubs or pretty standard conference spaces. If you're an enterprising event organiser looking for something a bit quirkier, then fear not! From converted churches to photogenic pool decks, we've hunted down eight unique and unforgettable Brisbane locations for your next event.
Unique Event Venues in Brisbane #1: 
High Church



A heavenly heritage-listed venue in Fortitude Valley
Don't judge a book by its cover — this is no ordinary church. On first look you could be forgiven for thinking this is just a wedding venue, but this beautifully renovated church offers a modern and luxurious space for events of all kinds. Catering for anywhere from 30 to 250 guests, this Fortitude Valley stunner (with bonus views of the Story Bridge) can be set up for both sit down and stand up events including corporate events or pop-up markets. If the church space is too big for what you need, the downstairs gallery space is also available for hire.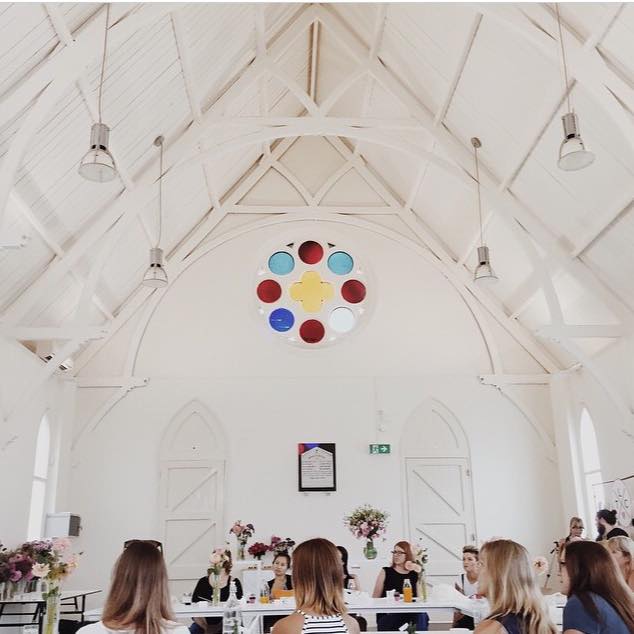 Unique Event Venues in Brisbane #2:
Lightspace



Flexible space in Fortitude Valley's creative hub
Sometimes you need a little space, sometimes you really need room to party. Either way, Lightspace has you covered with a modern warehouse venue (think polished concrete, timber roofing and greenery) that fits up to 500 guests. This venue can host anything from exhibitions and product launches to workshops or even sit-down dinner functions. For those keen to make the most of Brisbane's sunny days and balmy evenings, there's also an outdoor terrace with views of the city skyline. 
Unique Event Venues in Brisbane #3:
The Fantauzzo



The hot new CBD hotel at Howard Smith Wharves
If you've ever wanted to live it up with a party in a penthouse suite, you're in luck. Art Series Hotels recently launched 'The Fantauzzo', carved into a cliff under the Story Bridge at the shiny new Howard Smith Wharves precinct. Adorned with the works of celebrated portrait artist Vincent Fantauzzo, the hotel can cater for events of up to 200 people in everything from conference spaces to plush penthouse suites. With a moody colour palette and unbeatable views of the river, this is one venue guaranteed to make guests feel a bit fancy.
Side note: If you want the show-stopping art and sweeping views but need to host your event a little north of the city, Art Series also have 'The Johnson' available for events in Spring Hill.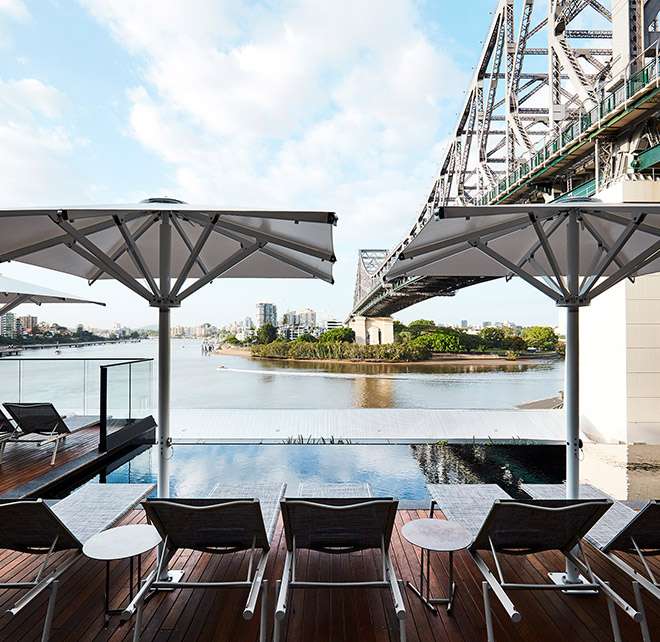 Unique Event Venues in Brisbane #4:
Little Valley



Chinatown chic in Fortitude Valley
This century-old warehouse in the Valley has been transformed into a glamorous "East-meets-West dream". Little Valley comes from the team behind the hatted 'Rick Shores' in Burleigh Heads, so you know the food and atmosphere is going to be on point. This hot new restaurant can host private events for up to 150 people, with the main dining hall, private dining room, and garden mezzanine with open-air courtyard all available for hire. Or to really stretch out, book the whole venue. 


Unique Event Venues in Brisbane #5:
The Bromley Room #2



An art gallery meets ice cream factory in Brisbane's West End
Housed inside the heritage-listed Peter's Ice Cream Factory is an event venue with plenty of wow factor. The former factory site has been transformed into a New-York inspired warehouse venue as part of the West Village redevelopment and it can host up to 120 guests for events. As the name suggests, this space was designed by Bromley & Co and is dedicated to the artwork of Australian artist, David Bromley. Filled with original paintings and sculptures, this venue is as much art gallery as it is a modern industrial-style event venue.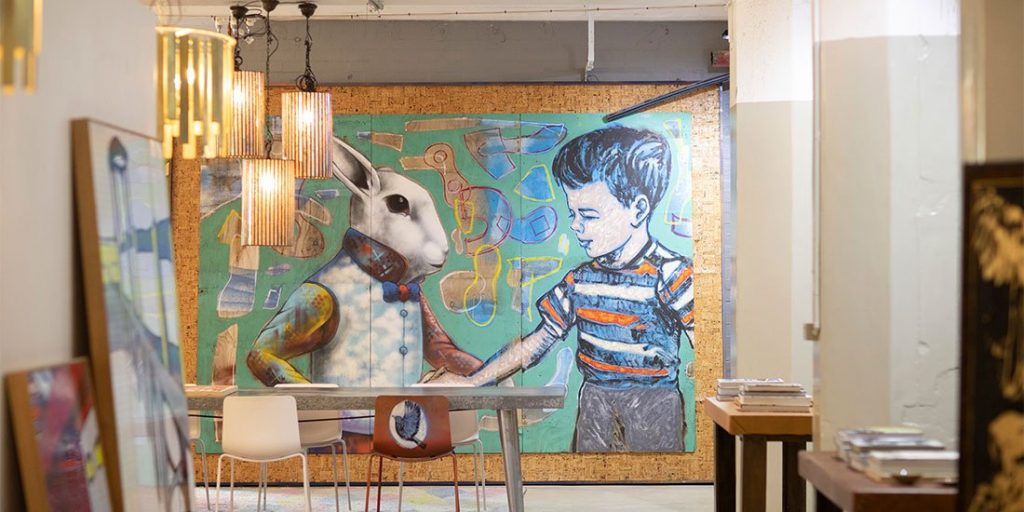 Unique Event Venues in Brisbane #6:
The Tivoli



Fortitude Valley's rock icon
The Tivoli is an iconic part of Brisbane's music scene and has been throwing events since it opened in 1912. So while you may have enjoyed a sweaty night or two here enjoying a gig, you may not realise that the space is regularly transformed to accommodate events of all sizes, including parties and corporate events. If you need a grand stage for a talk or performance, this is it. 

Unique Event Venues in Brisbane #7:
The Fox Hotel



Eight unique function spaces in South Brisbane
While this venue is technically a pub, it's not your ordinarily main room and beer garden, with eight separate function spaces for events. Located beside Brisbane's burgeoning arts precinct, The Fox Hotel lets you choose from a range of creative spaces from a blank canvas at Fish Lane Creative Studios to the quirky 'Collectors Room' or French-inspired 'Boudoir'. And there's a rooftop bar to boot. Spaces vary in size, catering for events of up to 360 guests.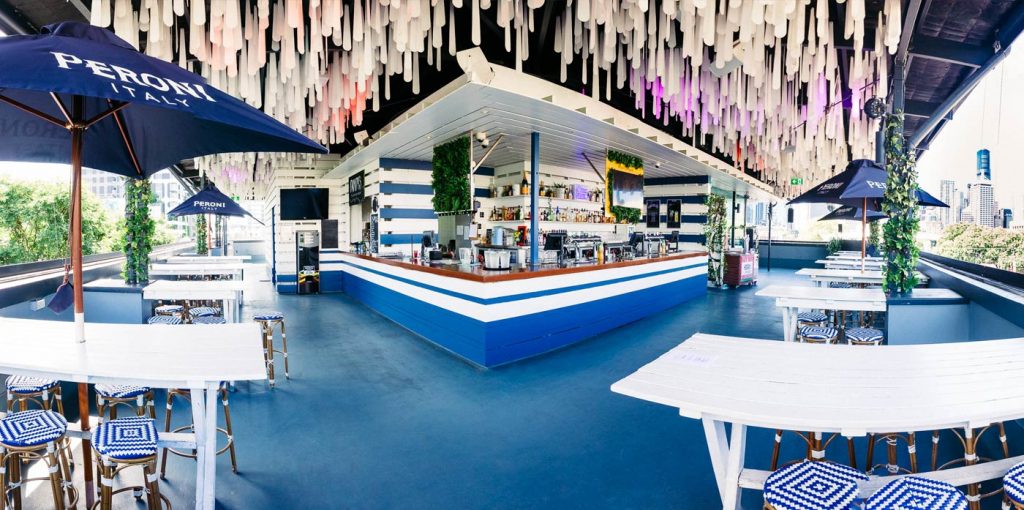 Unique Event Venues in Brisbane #8:
The Calile



The most photogenic venue on James St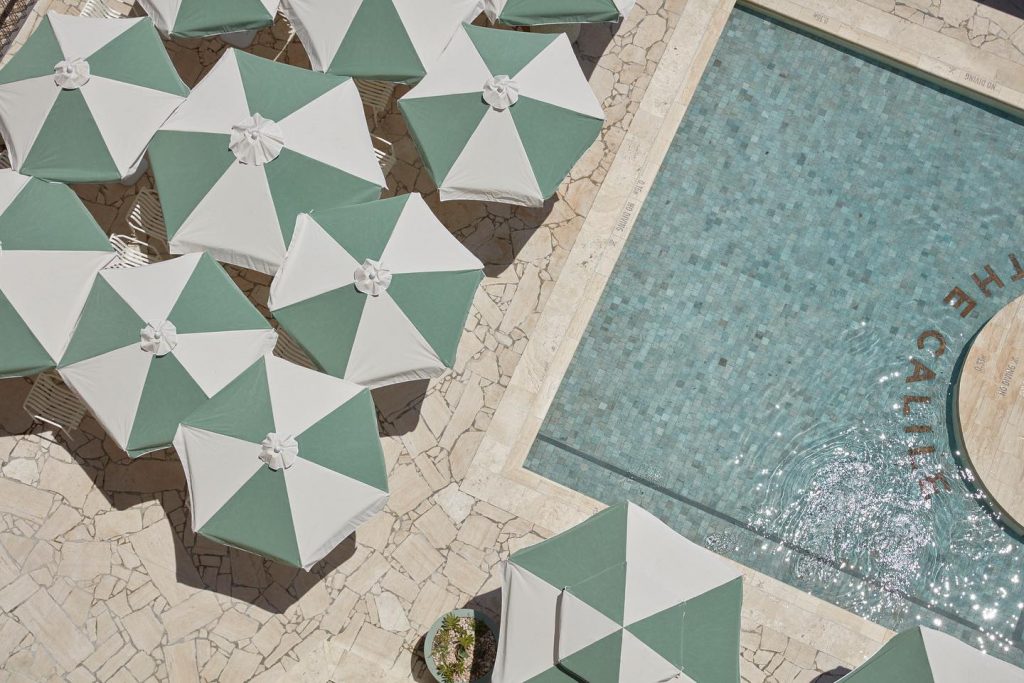 If you've been down the Valley's trendy James Street lately you would already know that new boutique hotel, The Calile, packs a punch. An Instagram-perfect location, the hotel hosts anything from poolside product launches to super relaxed corporate events with a resort vibe. There's also a grand ballroom that can hold up to 500 people. 
Bring your event ideas to life
Whatever your event ideas look like, transform your vision into an experience people will love. Sign in or sign up to get started on Eventbrite in minutes.