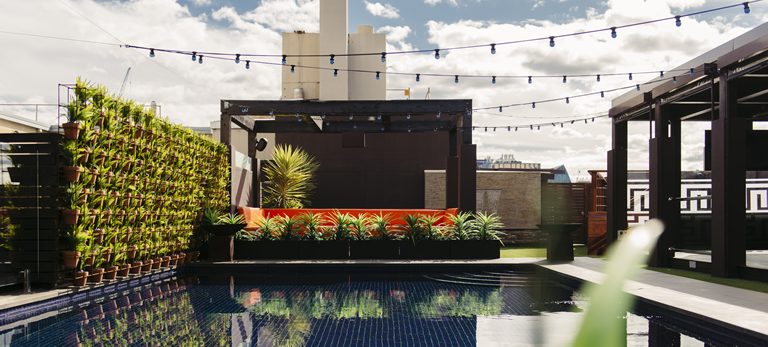 12 Unique Event Venues in Melbourne
It's no secret that Melbourne is spoilt for choice when it comes to unique venues for event planners. Packed with hidden gems, laneway charm, and ridiculously good restaurants – it's hard to go wrong. However, it also means that to really stand out and surprise your guests, you're going to need to unearth a unique space with plenty of wow factor. 
To make that job easier, here are 12 of Melbourne's more unique and interesting event venues that will have your guests talking long after the day is done.
Unique Event Venues in Melbourne #1: 
524 Flinders



A blank canvas venue in Melbourne's CBD
What happens when you have an incredible vision for the food and style of your event, but your venue wants to force the smoked salmon pinwheels on your guests? Sometimes the best way to create a unique look and feel for your event is to start with a blank canvas. 524 Flinders doesn't work exclusively with any event suppliers, so you are free to use the caterers and stylists of your choosing. The flexible warehouse space can house 270 guests (130 seated).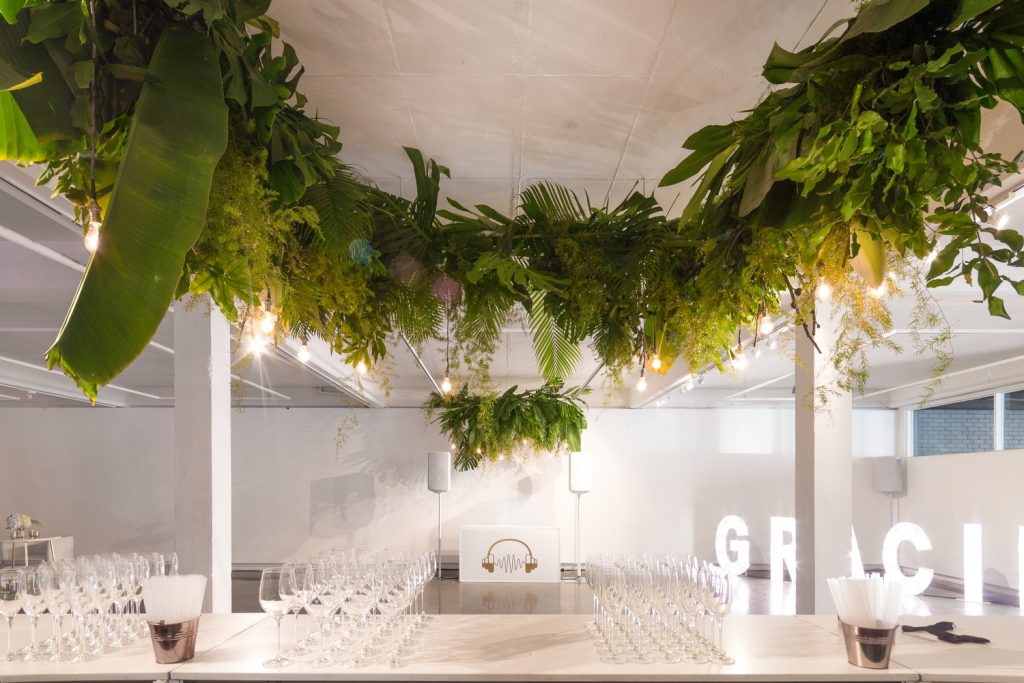 Unique Event Venues in Melbourne #2: 
The Bowery Locksmith



Unlock a secret venue on Swan St in Richmond
Nothing screams Melbourne like a venue that's a little tricky to find. If it's a hidden gem you're after, look carefully for The Bowery Locksmith – it's tucked away from Richmond's busy Swan St. The venue itself is a warehouse-style set up complete with a cage dividing spaces that can be dressed up for any occasion. Suitable for up to 150 people.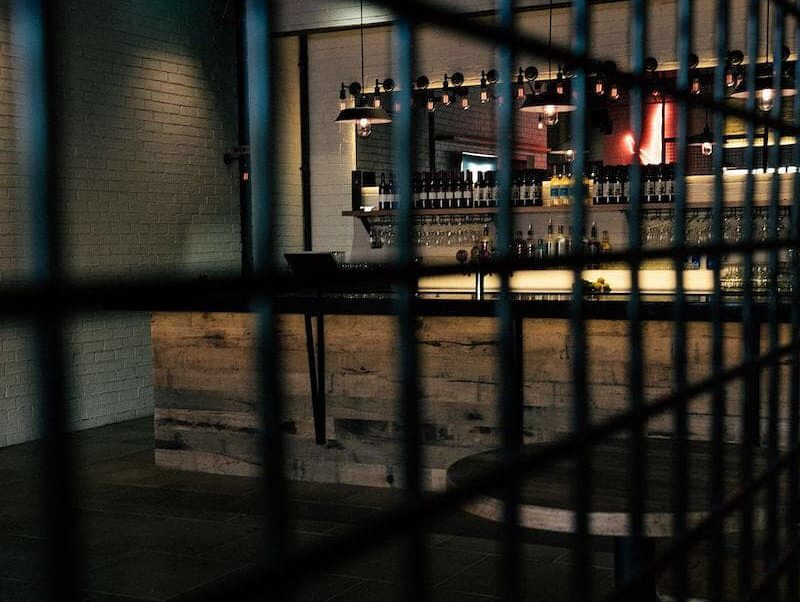 Unique Event Venues in Melbourne #3: 
Pool Deck



A venue with Californian vibes in Melbourne's CBD
Throw caution to Victoria's wild weather and channel some serious Californian vibes by hosting your next event at a poolside venue. Rydges on Swanston has you covered with their Rooftop Poolside Terrace, available to host events for up to 300 people. And yes, the pool is heated and has a lifeguard, should any of your guests get a little carried away. 
Unique Event Venues in Melbourne #4: 
Art Series Hotels



Plush penthouse suites in St Kilda, South Yarra and Prahran
If you've ever wanted to live it up with a party in a penthouse suite, you're in luck. Art Series Hotels can cater for events in their penthouses, some even having adjoining purpose-built function rooms for extra space so you can entertain anywhere from 3 to 300 people (cocktail). With rooms adorned with unique Australian art and boasting views of Melbourne, these venues are bound to make guests feel a bit fancy.
If you're looking for a Penthouse event venue in Melbourne's CBD, check out Adelphi Hotel's Mon Bijou.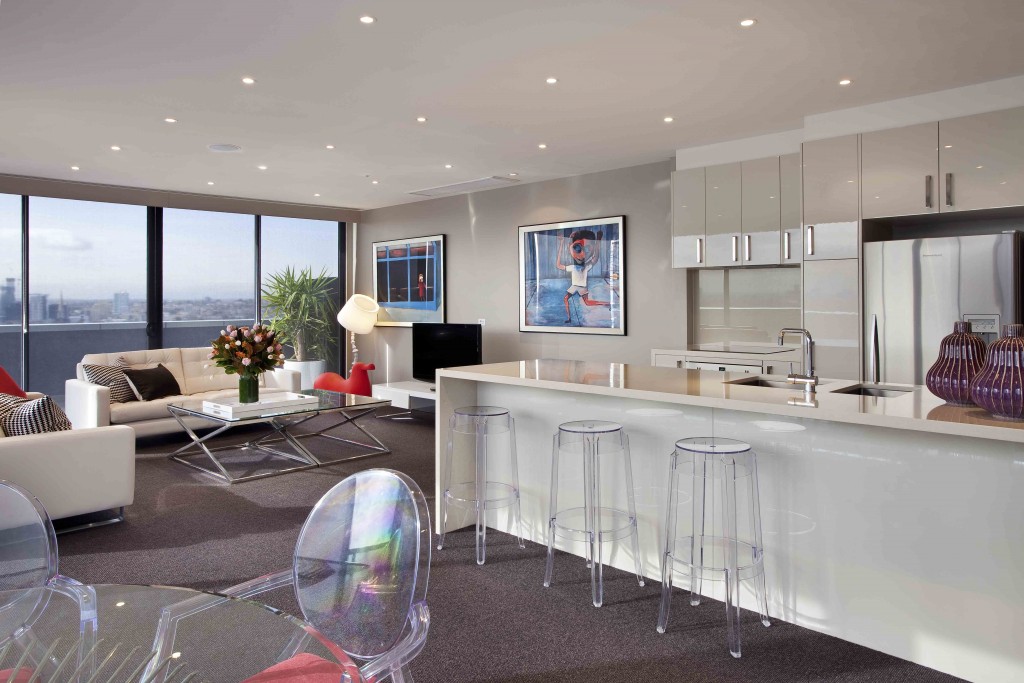 Unique Event Venues in Melbourne #5: 
The Kelvin Club



A venue with vintage quirk in Melbourne's CBD
Once exclusively a men's club, the historic Kelvin Club is more welcoming these days and can cater to functions and even hosts live music performances for non-members. Established in Melbourne 150 years ago, the club oozes vintage quirk. The club still maintains a dress code, ideal for getting guests gussied up and celebrating a bygone era. The upstairs function space can fit up to 200 guests, with smaller spaces available downstairs.
If you like the idea of taxidermy but want something more new-school trendy, check out the kitchy Natural History Bar & Grill on Collins St. 


Unique Event Venues in Melbourne #6: 
Meat Market



Historic pavillions in North Melbourne
Built in 1880, this grand heritage building features two large pavilions for event use. No meat in sight these days (unless it's catered for!), but if you're looking for a venue space full of character and history, this is one worth checking out. Meat Market is ideal for larger events, with a capacity of up to 500 attendees.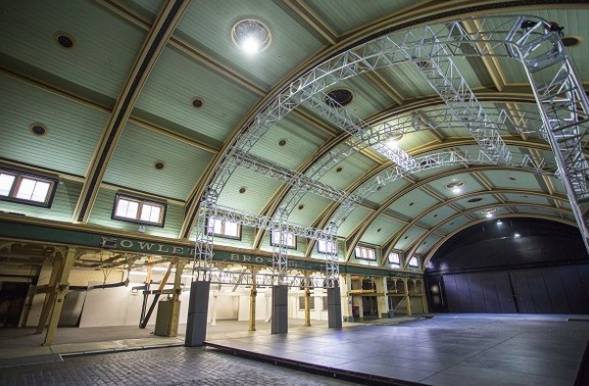 Unique Event Venues in Melbourne #7: 
Craft & Co



Hyper-local food and drink in Collingwood 
Breweries, wineries, and distilleries are all great options for events. Craft & Co combines all three, with the added bonus of also being an amazing eatery and micro-dairy. If it's a focus on food and drink you're after, this Collingwood locale could be just the ticket. They make beer, wine, spirits, and cheese in-house and focus on support Australian artisanal producers. The flexible spaces can accommodate up to 250+ guests for events. 

Unique Event Venues in Melbourne #8: 
Glasshaus



Botanic beauty in Cremorne and Richmond
If you've been scrolling through Instagram and felt green with envy over the gorgeously OTT floral and plant styling that is all the rage right now, Glasshaus might be just the venue you're looking for. With 'Glasshaus Outside' in Richmond and 'Glasshouse Inside' in Cremorne (always handy to bring the outdoors in when planning an event in Melbourne!), these venues offer a lush botanical setting that will make jaws drop. It's popular with the wedding crowd, but makes a great backdrop for anything from yoga workshops to product launches.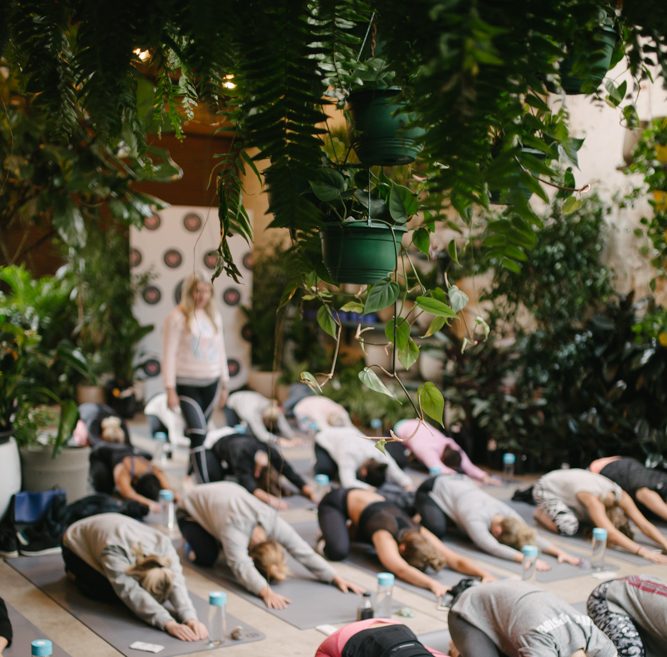 Unique Event Venues in Melbourne #9: 
Evie's Disco Diner



Ethical and eccentric diner in Fitzroy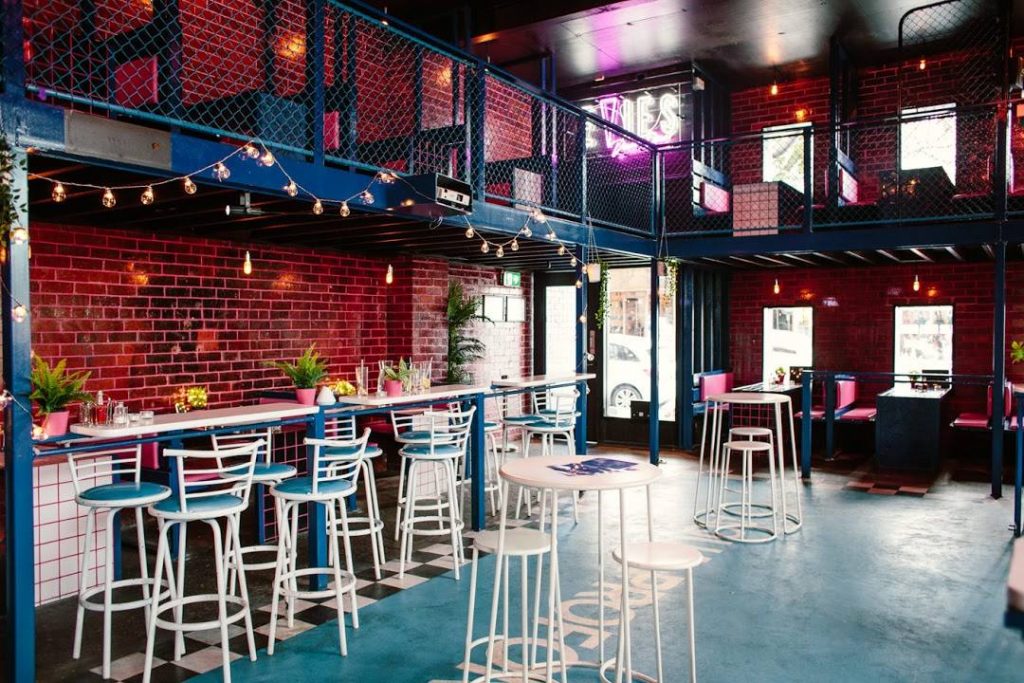 There are two main reasons why you would choose Evie's Disco Diner for an event. The first being that you're catering to vegetarian/vegan attendees and want some crowd pleasing food options. The second is that you've binge-watched three seasons of Stranger Things and found yourself desperate to recreate that certain brand of 80's nostalgia. This venue is a bar/disco/diner that has a focus on ethical and low-waste practices – and can host events for anywhere from 10 to 200 people. Oh, and the available screen for presentations and speeches can also be hooked up to a Super Nintendo. 
Unique Event Venues in Melbourne #10:
Backlot Studios



A secret cinema in South Melbourne
Tucked away in a hidden, but oh-so-central location on the edge of Southbank, Backlot Studios is a private cinema and function space. The cinemas feature plush, luxury seating and can be used to screen anything from feature films to sport or even video games for around 70-90 people.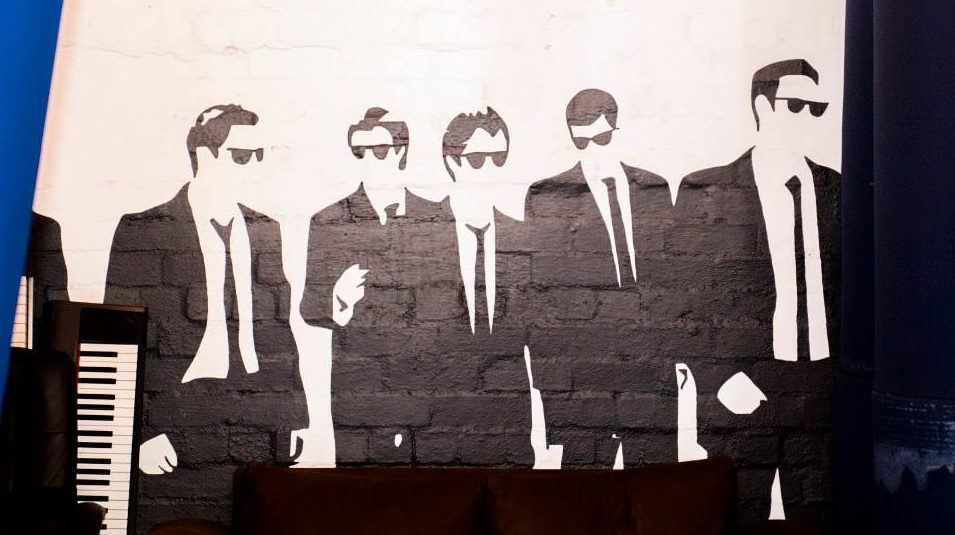 Unique Event Venues in Melbourne #11: 
Melbourne's love affair with food trucks is far from fading, culminating with the arrival of the first dedicated site, Welcome to Thornbury. Located in the inner-North just off the 86 tram, this former car manufacturing yard can host anything from functions to full-blown festivals with space for events from 40 to 750 people. For outdoor events, check out the enormous beer garden and permanent food truck park. And if you love a wet weather contingency plan as much as we do, there's also an indoor venue "inspired by the hey-day of studio 54" for up to 350 people.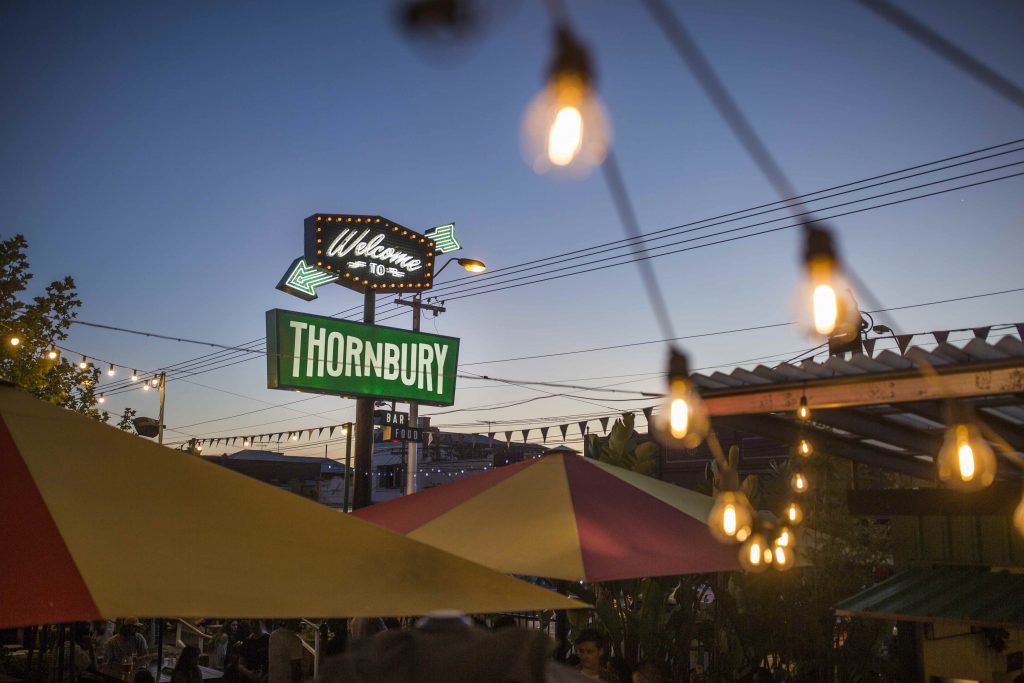 Unique Event Venues in Melbourne #12: 
The Timber Yard



An enormous urban sanctuary in Port Melbourne
If it's space you need, The Timber Yard has 6,000sqm of it. Built on the philosophy of recycling and up-cycling, this restored timber yard has a rustic but incredibly modern vibe and can house up to 1,500 people. The vibe here is a slice of country in the city and for a large venue, manages to pull off a large empty space without looking like every other large empty space in town.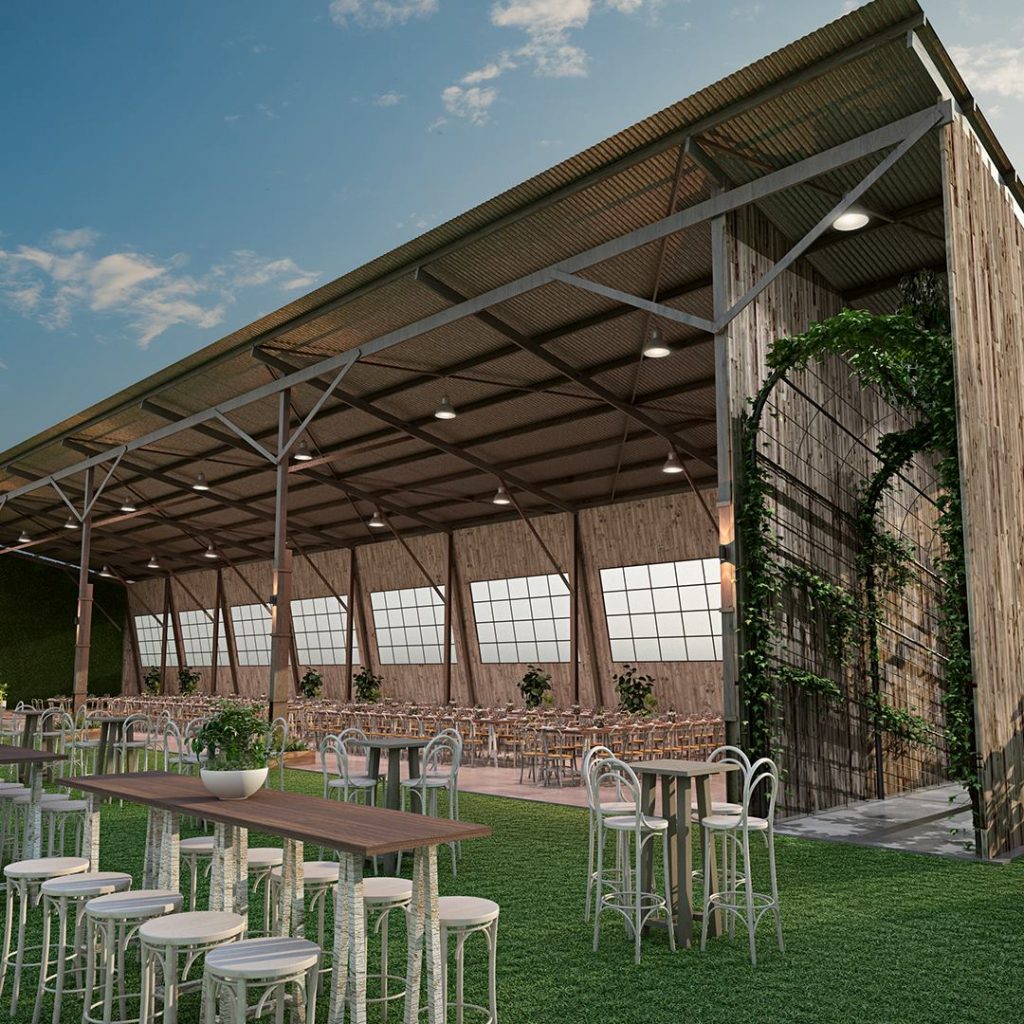 Bring your event ideas to life
Whatever your event ideas look like, transform your vision into an experience people will love. Sign in or sign up to get started on Eventbrite in minutes.