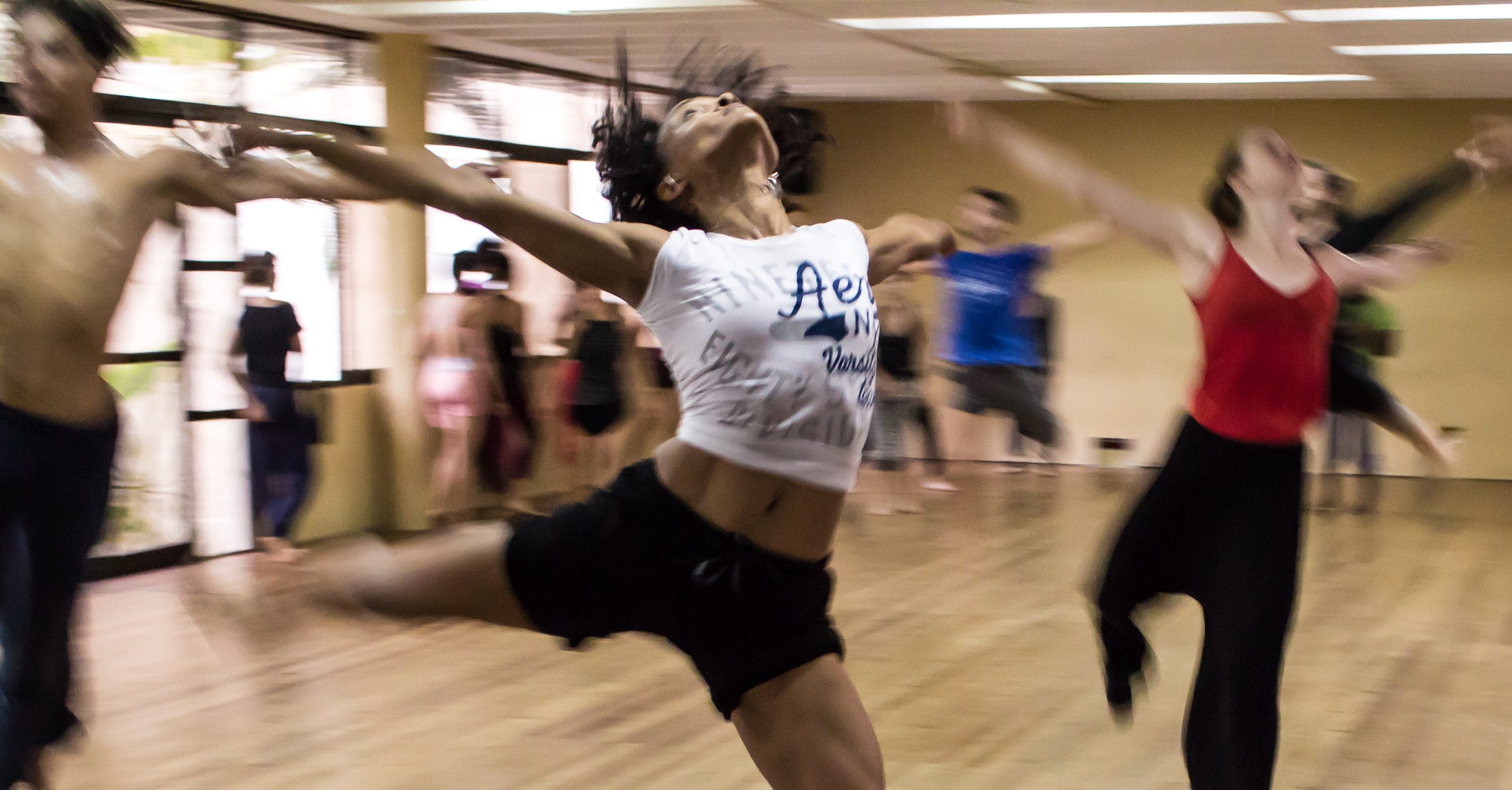 5 Tips to Promote Your Dance Studio and Increase Class Registrations
The end of the year can be hard for dance studios and instructors. Not only are you sad to farewell your students after a year of getting to know each other, you're also worried they might not come back from the Christmas break.
With new independent studios popping up in cities around Australia each year, competition is tough, and standing out from the crowd has never been more critical to survival. 
If the thought of an empty classroom is keeping you up at night, check out these six tips to increase enrolment in dance classes and promote your studio long after curtain call.
1. Use social media to promote your dance studio
Using social media isn't a tip anymore, it's a given. But having your dance studio on social media and using it effectively are two very different things!
To start, you need to know where to focus your attention. This will depend on who you are targeting (kids, parents, or both?) and what type of content you're producing.
With social media for dance classes, most of the content you'll naturally produce will be highly visual, lending itself well to visual platforms such as Instagram and YouTube. You may also want to check out the new kid on the block, TikTok – a short-form mobile video platform which has exploded onto the scene and amassed over 500 million active users (majority millennials) in just a few years.
Quick social media tips for success
Quality content matters: Whether you want to write informative articles or produce stunning videos and photos, it needs to be worth viewers attention – who are spoilt for choice these days. A shaky cell phone clip won't cut it in 2020. There are so many quality content creators out there, ask for help if you need to.
Have a year-round strategy: Your audience won't appear overnight. Consistency is key to building a loyal following. Having a long-term strategy in place that supports daily or weekly posting and picks up on cultural and seasonal trends will help you build an engaged online community.
Spend wisely: You can have a successful social media presence without spending a cent, but if you want to dig a little deeper, there are paid advertising tools and tricks that help you zoom in on a specific online audience to turn interests into students.
Learn more: Grow Your Business with Paid Social Ads on Facebook and Instagram
2. Engage with the local community
Sure, social media is cool, but nothing beats hitting the streets to connect with your community. Dance studios are positioned well to be big players in the community by connecting with local schools, sports clubs, music events, festivals, fairs, and charities. 
More often than not, community festivals and charity events are desperate for entertainment – which is exactly what your dance class has to offer. Trading your skills in return for their audience is a win-win, and helps solidify your dance studio as a household name in the community.
Don't be afraid to lean on your students to help uncover opportunities. If a bunch of students attend the same school or are affiliated with the same organisation, explore those connections. 
3. Look for sponsors and partners
Outside of community engagement, there are heaps of other collaborations you should be looking to take advantage of. They don't even have to be related to dancing. Just think of any company who has a similar target audience and aligning values, and then look for opportunities to connect your audiences for mutual benefit. 
For example, a local retailer who appeals to your audience may be interested in sponsoring one of your performances and doing some cross-promotion or free giveaways. If you're looking to increase student enrolments and offer classes for toddlers and pre-school aged children, look into collaborations with child care centres in your area, e.g. offering their students a discount code or offering to host a trial session. 
4. Offer discounts and reward loyalty
People love to save, and well-structured discounts can quickly become irresistible to any audience.
Offering a discount to reward loyalty is a surefire way to make your existing students feel valued and encourage them to enrol in your dance class week after week, year after year. 
Similarly, having structured "early bird discount" periods leading up to a performance or registration date is proven to help people make the leap to purchase. 
Using a ticketing provider like Eventbrite for your dance classes or showcases allows you to quickly and easily create custom discount codes to inject into your marketing strategies.
5. Host an open day
No matter how detailed your website or social media account is, people still crave a face to face encounter before investing their time and money. Hosting an annual or quarterly "open house" event so that people can try before they buy can do wonders for keeping your dance studio full all year round.
Offer free classes and demonstrations throughout the day, opportunities to meet with dance instructors and of course leave time to mingle over drinks and nibbles. Some people may want to meet the teachers, check out the space or just get a feel for the vibe of the studio.
This is also a great opportunity to team up with local businesses and build your contact list by hosting competitions for tuition discounts or giving away free gifts such as swag bags.
Start selling out your dance studio today
From hosting and promoting events to supporting data-driven partnerships and marketing campaigns, working with the right ticketing partner plays a huge role in helping promote your dance class registrations.
On top of the Search Engine Optimisation (SEO) boost you get from featuring on one of Google's most trusted sites, Eventbrite also integrates with major social media and marketing platforms like Facebook, Instagram, YouTube, and Mailchimp, so you can sell tickets and promote registrations directly where your audience is browsing.