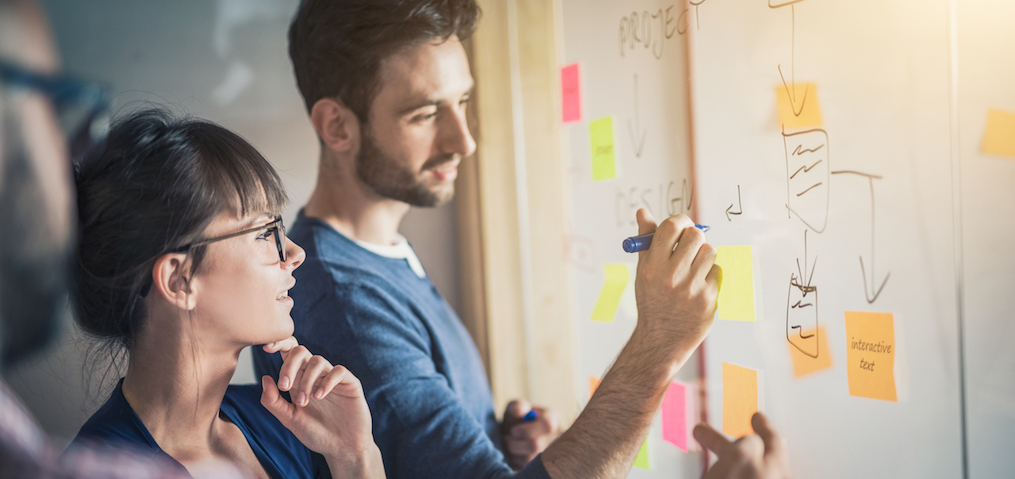 Step Up Your Communication Plan With Eventbrite Boost
If you run events, you know that no matter how amazing they are, they very rarely just "sell themselves". Annoying, right?
To sell tickets, you need to be armed with a clear communication plan to promote the event to your target audience. You may know which channels you want to use, such as social media, email, and word of mouth. The best communication plans follow a timeline and a logical sequence – each promotion reinforcing the last.
Of course, it's impossible to create a perfect "catch-all" strategy. Every event is different, as is every lead time, budget, and target audience. We also know that not everyone is a marketing genius, so if you're feeling overwhelmed and have no idea where to begin, you may be interested in Eventbrite Boost. This is our all-in-one platform that puts your event marketing tools in one spot, saving you time and helping you overcome all your marketing challenges.
We've identified and outlined four stages for your event communication plan, with detailed tactics that work in tandem with Eventbrite Boost features. These include:
Before the event: What you should do before you launch your event.

The event launch: How to start your event promotions with a bang.

Day-to-day promotions: Marketing tactics to use to keep the momentum going.

The final push: Tips and tricks to sell last-minute tickets.
Remember, you can adapt the suggestions below to your event's specific needs.
1. Before the event
Set up your event page
One of the most common mistakes people make when marketing their event happens before they've even started. Many organisers forget to create an event page and push it live to capture early interest, even if all of the details aren't finalised. This can be as simple as a page with the event name, date, description, and option to register interest.
With Eventbrite Boost, you can create an engaging marketing page to drive people to your event. You can use this page to capture potential attendees information, plus it will help build up your SEO authority with Google.
Use social media
Early social media promotion is a fantastic way to create momentum for your event and build your community. At this stage, you should have already created an event hashtag and be actively using it in your social posts.
Don't forget the extensive range and diversity of social media available. Facebook, Twitter, or LinkedIn might be obvious choices, depending on what kind of event you run, but you should also consider Instagram, YouTube, Reddit, and others. You can use Eventbrite Boost to advertise on social media directly from your Eventbrite account.
Reach out to partners
Event partnerships can be crucial to your event's success. You need to start reaching out to potential collaborators, complementary brands, and media partners early – long before your event has officially launched. This way, they can help with your event promotion messages by spreading the word to their audience from the very beginning.
2. The event launch
Start emailing
With your event now ready for prime time, send your first major email blast out to your potential attendees, including those who have registered their interest on your event page. Promote your event by sending a customised email through Eventbrite Boost to engage with your audience one-on-one. Utilising email as a marketing channel means you can also contact attendees quickly if changes occur, such as sending an event postponed message. It's also a great way to send thank you messages to event attendees afterwards.
Write a press release
While it can be hard to pick up national press, it's still worthwhile issuing a press release and sending it out through as many free and local distribution channels as possible.
If you write your press release with key search terms in mind, anyone with Google Alerts set up for those terms will see your release. You may get some local, trade, or niche press pick-up (not to mention blogs and other personal authority sites).
Stay active on social media
Consider creating a series of social media posts focused on the benefits of attending your event. Highlight the headline bands, keynote speakers, celebrity guests, activities, and any extras included. This may sound counterintuitive but make sure the event details like date, time, and location are clear.
You can easily publish your event to Facebook from your Eventbrite account and sell tickets directly on the platform. This creates a seamless experience for attendees who can share your event with their friends and add it to their Facebook calendar.
Reconnect with your partners
Now is the time to ask your partners for their support. Your event will be at its hottest when it's first launched, as all the details are fresh and new.
Make your partners' job easier by providing them with the email templates and social updates you want them to send, and then ask them to copy and paste. You can also use our custom tracking links to monitor how well your various event marketing partnerships are doing.
3. Day-to-day promotions
Regular emails and social media posts
You've now arrived at one of the most challenging stages of event marketing. With the initial excitement of the event launch behind you, it's time to knuckle down and find ways to keep the momentum going.
One of the best ways to achieve this is through a cycle of content creation, social promotion and engagement, and email support. Continuously sending out sales messages will get old very quickly and could turn your audience off. Make sure you balance them with high-value, interesting content that your target attendees will appreciate.
You can then use your social channels to promote this content to your audience, invite them to interact, and keep the conversation about your event going. Try running a contest to increase engagement across social media and utilise Eventbrite Boost to quickly create Facebook and Instagram ads. This will get your event in front of more people and help grow your following too.
Email is a great support tool, helping you get your content directly in front of your target audience. Offer them something that may be of interest or value to persuade them to register, like positive testimonials from previous events.
Offer an early bird discount
Once the initial launch excitement for your event has quietened down, you'll need to find more reasons to encourage people to register.
Consider offering an early bird discount. It works by gradually increasing your ticket price the closer it gets to the event, helping you create spikes in ticket sales. The rest of your marketing efforts should be geared towards building up interest and urgency in the lead-up to the discount expiry time. If you're concerned about the logistics of staggering your ticket prices, there's no need to worry. Eventbrite Boost provides automated campaigns based on your event schedule.
Invest in paid promotion
The day-to-day event marketing period is the best time to invest in paid advertising. There's no point doing it too early when you have nothing to sell, but leaving it too late won't give your event promotion messages enough time to impact results.
Whether it's promoted social media posts or Google Ads, now's the time to put money behind your campaign, if you're going to do it at all. Eventbrite Boost can assist you in creating Google Ads and helping you get your events to the top of search results. The budget optimiser can automatically reallocate your ad spend to maximise results.
We recommend concentrating your spending a few weeks before each early bird discount (if you're offering them), therefore helping to reinforce and amplify your other marketing activities for maximum reach and impact.
4. The final push
Send out a final social media and email blast
Whether you've been marketing for a matter of months or weeks, your event will get close to launch, and with just a couple of weeks or days to go, it's time for your last-call communications.
Your final blog posts, social media updates, and emails should now be a more urgent event reminder message. You've spent the past few weeks or months building up a relationship and now is the time to be super clear with your direct calls to action to convert that long-term strategy into ticket sales. Need an event reminder message sample or help with your email marketing? Check out this blog.
Target attendees already registered
Targeting attendees who have already registered for your event is a frequently missed opportunity. Many organisers focus solely on bringing in new attendees, but forget about those who have already been convinced of your event's value and registered their place.
Why not reach out to your existing attendees and incentivise them to promote the event on your behalf? Word of mouth is consistently shown to be one of the most powerful and effective marketing tactics you can utilise. With Eventbrite Boost's audience builder, you can target past attendees and find new buyers similar to them to sell more tickets.
Reach out to influencers
If you're looking to fill a few last-minute places or get the word out in an impactful way, then influencers could be your best shot. While it may be advisable to contact them at the start of your campaign, they may have forgotten or been previously busy and haven't committed. Now's the time to re-engage with them and, if they're free, they may appreciate the invitation and repay your generosity by telling their network about your event.
Stay on top of your communication plan
Take the suggestions above as a roadmap to help shape your event marketing communication plan, and you'll be in a much stronger position to build momentum and ultimately achieve more ticket sales. Take your event even further and sign up for Eventbrite Boost, the all-in-one platform to equip you with everything you need to put your events in front of more people.