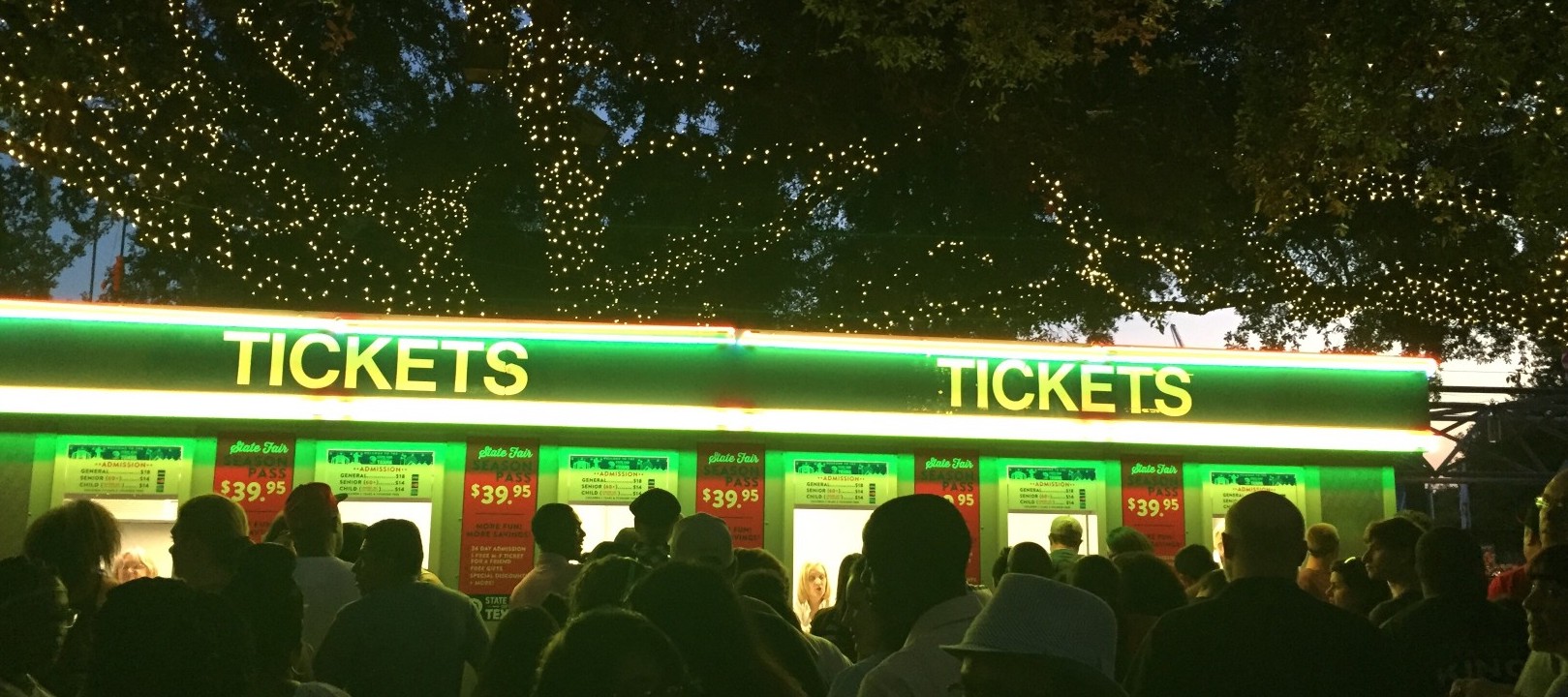 10 Hacks for High Ticket Sales
If filling your event calendar and achieving high ticket sales are back at the top of your list of goals this year, it's time to get serious about your promotion strategy for 2021 and beyond. We've put together ten proven tactics to reboot and increase your ticket sales, along with downloadable guides and articles to help you make it happen.
1. Review your sales target and break it down
To boost your revenue, start by setting your overall target in real numbers. Next, you can work back to create a series of smaller, incremental targets. For example, if you're aiming for $24K of annual revenue from your event calendar, that's a monthly goal of $2K. Break it down again: If you host an event every week, you could set a target of $500 per event. This kind of iterative roadmap to success is an effective way to focus your mind and avoid overwhelming yourself with big numbers.
2. Focus on your most successful channels
Review the event ticket sales statistics and performance data for your last event, assessing which marketing campaigns have been most successful and which ones aren't producing results. Once you've identified your top-performing promotional channels, it's time to rethink your ticket sales promotion ideas. You may want to increase the frequency of ads on your top performers or start A/B testing (where two or more page or ad variants are shown to users at random to ascertain effectiveness) to drive performance.
Another important question to consider is whether the traffic on your website is converting to sales. Simple tweaks to your website and checkout design to incorporate smart sales persuasion tactics can lead to consistently selling out your events – without the need to increase your marketing budget.
3. Supercharge your social media ads with automation
You know your potential attendees are out there on Facebook and Instagram, but targeting the right people with the right messages can be expensive and time-consuming. Thankfully, you can now automate this process with tools like Eventbrite's paid social ads feature.
By activating paid social ads, you can automate A/B testing, get hyper-targeted on the people most likely to buy tickets, and maximise your advertising budget. When Australian rock festival organiser One World Entertainment trialled our paid social ads feature for Under The Southern Stars, they saw their ROI increase by 94% compared to when they ran their own campaign.
4. Sell tickets everywhere
Much of your target audience will use social media to find events to attend – so this is exactly where you should be aiming to get high ticket sales. A potential attendee could see your event on Facebook or Instagram, or while streaming a performing artist on a music app like Spotify or YouTube. They can then buy a ticket right there, on that site or app, without being redirected to a different page. If you're investing in paid advertising, these instant ticket sales could make all the difference to your ROI.
Nicolas Jones, Director of Cult Leader (Yah Yahs), has seen pre-sales soar at their venues since selling tickets directly on the Facebook event ticket sales app. "We're selling out more shows than ever before," says Jones. "Our pre-sales have increased by an average of 20-30% per show. This is money in the bank for our venues. It's been a game-changer."
5. Introduce new ticket types
Most loyal fans will understand if you need to adapt your ticketing strategy or increase prices during snap lockdowns or COVID-19 recovery, particularly if you set aside some of your new revenue to ensure the experience is COVID-safe and worth the extra cost.
If your event can offer a VIP experience such as early access, free drinks, or a meet-and-greet with talent, you could charge a higher rate for premium tickets. You could also increase revenue and ticket sales by taking the opposite approach and adding a lower-tier ticket option. This could look like a half-day ticket rather than a full day, a digital stream of the event, or restricted access. Your usual attendees and fans may still pay for the full experience, but the cheaper option could attract people who might be on the fence.
6. Go hybrid for a bigger audience
One of the unexpected benefits of events during COVID-19 and beyond? Your audience is increasingly familiar with virtual and live-streamed content. Take advantage of our newfound willingness to pay for high-quality online experiences by selling in-person tickets for your live event and virtual tickets to a bigger audience outside your typical geographic area. You'll need a professional live-stream set-up and an understanding of event streaming technology, but once you've mastered the basics, you can attract an even bigger audience of new fans.
7. Diversify your audience
A classic way to get high ticket sales is to find a way of appealing to a new – but related – audience. It's easy to do this without alienating your core audience. Many beer festivals, for example, have successfully incorporated cider and wine bars or added a music lineup to attract non-beer drinkers. If your conference is typically limited to members of an organisation, consider allowing non-members to attend.
If your schedule is looking one-dimensional and not inclusive to a wide range of backgrounds, you may also want to broaden the appeal of your event by diversifying your lineup. Events that feel inclusive are more likely to attract a larger and more diverse crowd.
8. Don't forget other marketing channels
While it might be easier to focus your efforts on social media marketing alone, don't neglect the alternative marketing channels you can leverage with more direct sales tactics. If you've built a mailing list of fans from your previous events, reach out to key segments of your database with an exclusive offer to boost early ticket sales. For local events, explore options like letterbox drops in your target suburb or spend an afternoon delivering flyers in local stores near the event.
9. Enlist event sponsors in promotional efforts
Event sponsorships are a classic way to increase your event revenue. Done correctly, the right partnerships can also extend your reach to new audiences. Including marketing expectations in sponsorship agreements can help create a win-win arrangement. Think about things like:
Setting out a budget for sponsored posts or online advertising in sponsorship fees

Supplying a social media toolkit with branded images and links for partners to use

Providing a special discount code for partners to use with their customers or employees
10. Mobilise your existing fan base
Repeat attendees cost less to attract than new ones – and if each person brought another friend to your next event, you would very quickly boost your ticket sales. You can incentivise past attendees to return and bring friends by offering discount codes for them and a friend. Another way to encourage attendees to rally a crowd is to offer group pricing for your event.
Start increasing your ticket sales today
Not every tactic is right for every event, but if you try even a few of these methods and test what works, you'll be on track for high ticket sales throughout your event calendar. When you're ready to plan out your strategy for the year ahead, find out how Eventbrite Boost helps you build a bigger audience of engaged fans and followers.