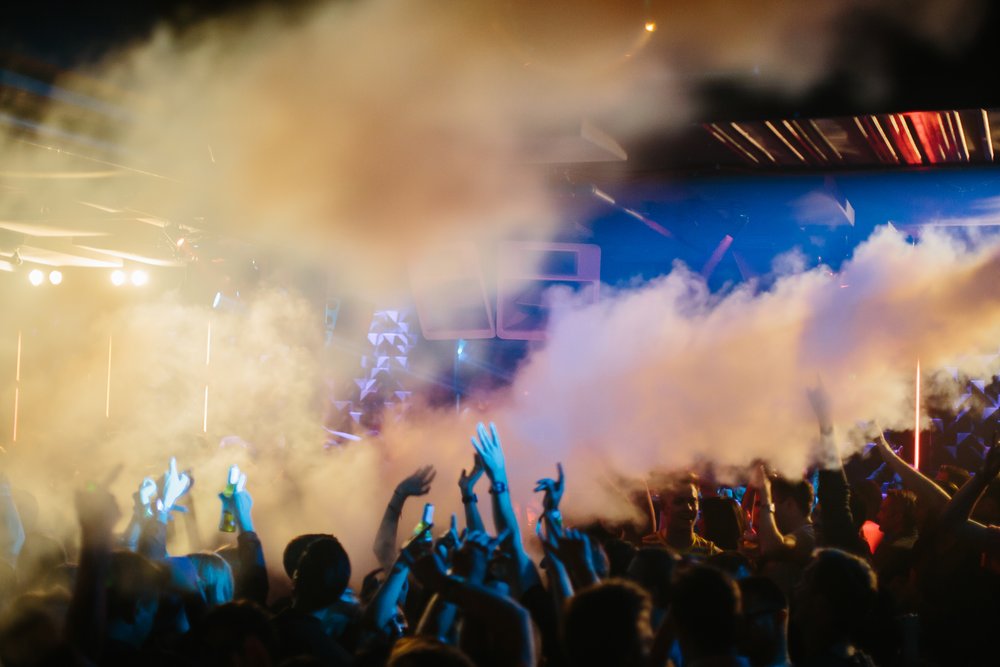 10 Brand Activation Ideas for Music Festival Sponsors to Engage Fans
Music festivals bring excited, passionate, die-hard fans to your event, so why not use this energy to your advantage with exciting brand activations? Brand activations at music events are a great way for your sponsors to build a genuine connection with your audience (a happy audience and a happy sponsor equals a successful event for you). In fact, studies have shown that millennial fans perceive brands as more authentic and trustworthy when they sponsor a music festival and are more likely to purchase and recommend this sponsor's products. When it comes to positive partnerships with your music event sponsors, during event planning you need to focus on creating experiences fans will love.
Check out our insights into event sponsorship trends
To help you determine how your brand can achieve the best value for companies that sponsor music festivals, we surveyed event attendees for our Australian Music Fans Report. Almost half (43 percent) of the 1,132 Australian event-goers aged 18 or older spent at least $50 on food, drinks, and merchandise at the last event they attended. The biggest revenue from music fans comes from on-site food and drinks purchases, with 83 percent of respondents buying drinks and 41 percent buying food. Our research also revealed that almost half (48 percent) of the "superfans" of music events – hardcore gig-goers who attended 10 or more shows in less than 12 months – learned of an event via social media. Engage people who live for music events and actively share on social media and you'll reach more potential attendees.
Between generations, baby boomers attend more gigs than any other group and many are willing to pay top dollar. In 2019, 45 percent of baby boomers attending music events spent between $50 and $250 per ticket. In contrast, close to two in three (60 percent) Gen Zs are pushed to purchase by the availability of discounted or early bird tickets. Luckily, music fans aren't hard to engage: 82 percent of fans who attend four or more music festivals a year embrace sponsorship presence and brand activations
at music festivals – free food and drinks provide the highest incentive. To truly engage your audience and increase sales, encourage artists on the lineup to actively promote your event to their socials. To learn more about music festival marketing strategies to engage your most valuable fans, download our full guide.
The top 10 brand activations for music festival sponsors
The best way for music festival sponsors to engage fans is to put on their favourite activations:
1. Free food or drinks
The latest trends in food and beverages focus on wellbeing, so impress your guests with botanicals and superfoods in your snacks and company-branded drinks. To ensure food safety, our COVID-19 Safety Playbook for Events has guidance on how you can manage health or safety risks.
2. WiFi access
Free WiFi doesn't sound all that exciting, but it's the second most popular brand activation. You can collect attendees' email addresses when they sign up for WiFi access, allowing sponsors to reach out to them afterwards (ensure you and your sponsors adhere to privacy and data security requirements).
3. Festival merchandise
What does your brand or your sponsor's brand stand for? Hardcore music fans relish being a part of supportive, like-minded communities centred around their preferred music and idols. If you offer merchandise that aligns with your values and illustrates a core message, you'll engage more fans.
4. Artist merchandise
T-shirts, hats, and stickers are some of the most purchased items at physical events. These days, many fans buy online from an artist's website, so include links in your promotions.
5. Mobile device charging stations
Charging stations are a basic need that your event-goers will appreciate – and while they're are waiting, why not entertain them? Use VR or AR simulations with digital storytelling to activate your sponsor's brand.
6. Access to a lounge or relaxation area
A lounge with a quiet and calm atmosphere can give busy attendees a place to relax and sip refreshments between sets. If your event is virtual, it's easy to learn how to set up a break-out room for a hangout space.
7. Photobooth
Augmented reality photo booths are a new take on an old favourite. Guests often get a kick out of using hand gestures to select their own funny props and digital backgrounds. They then have a keepsake to remember your event by, which can be great exposure for you and your sponsor.
8. Samples of the sponsor's products
Unsurprisingly, everyone loves freebies. An in-person product giveaway or an online voucher is an easy "thank you" activation that will improve your brand perception.
9. Sponsor-branded merchandise or "swag"
The best sponsors for music events give out swag with a practical purpose to stand out from the crowd. Depending on your sponsor's budget, portable chargers are always popular.
10. Competitions for product or cash prize
42 percent of ticket buyers stream the artist's music before purchasing their tickets. To engage these fans, you can create a competition or contest for a product or cash prize on social media channels like Instagram, Facebook, and YouTube.
Design brand activations that leave an impression
Music event creators should encourage sponsors to get creative with brand activations, but keep in mind that less can be more. The most successful brand activations appeal to fans' base needs. These desires are straightforward (food and WiFi!), so by meeting these desires sponsors can build a memorable brand interaction. If your sponsor has an eye-catching or trusted logo, encourage them to include it on brand merchandise.
Competitions are an easy way for sponsors to collect attendee details, but one of our earlier studies found that only 29 percent of fans want to engage with them. Explore alternative ways to collect names, such as a physical or virtual VIP area that requires sign-up to enter. Or, instead of email, consider a freebie giveaway that relies on social media posts. Our research shows that more than half (55 percent) of all event attendees surveyed rely on social media to learn more about live music events, but for Gen Z and millennials, this increases to 70 percent.
Virtual events have also become an important way for music communities to connect and for sponsors to get exposure. By creating online and hybrid events, you can engage more fans from all over the world with additional revenue streams. The expert analysis of data from a global survey of over 3,000 consumers is telling. In November 2020, attendees were spending 34 times more time attending virtual events than they did in January of that year. Another recent study we commissioned by PSB Research shows that 57 percent of respondents are happy to attend virtual events, even after social distancing restrictions no longer apply.
Tap into industry experience with Eventbrite
While the events industry recovers from the impacts of COVID-19, it's more important than ever to support Australian musicians and brands. Seek out local artists and discover what causes they support. Approach small businesses as potential partners and weigh up the benefits of lower-cost local venues. Good venues will attract sponsorship dollars and benefit year-round from the extra funds that were previously invested in one-off or annual festivals. To learn more about running a world-class music event in Australia, talk to the experts at Eventbrite.