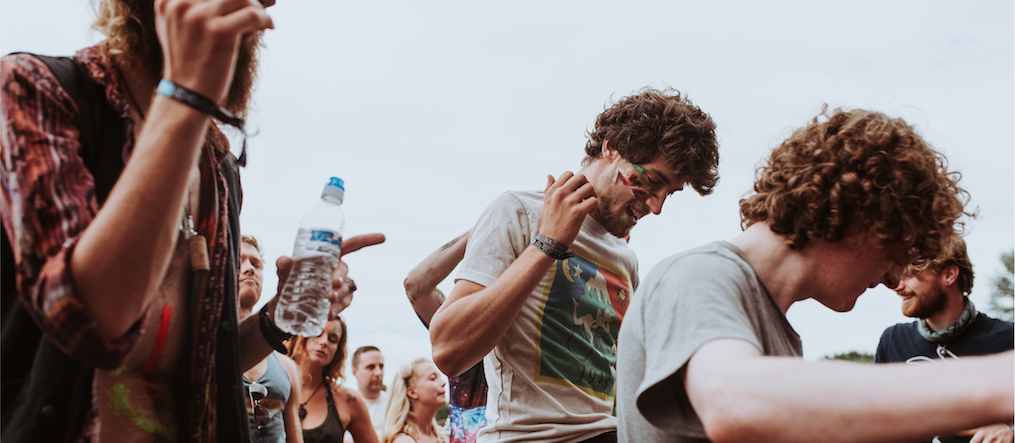 How to Create a Safe Festival Environment this Summer
Planning an outdoor event in the Australian summer is no picnic. Despite the best of intentions, there's a lot that can go wrong at an outdoor festival in summer. With guests at the mercy of the sun (and likely enjoying a few drinks), there's a higher risk of dehydration, intoxication, and heat stress. There's also been a rise in harassment at music festivals, and fans are looking to event organisers to address this issue.
But it's not all doom and gloom. People are at your event to have fun, after all! With a little extra planning and the right communication, you can provide a safe environment that is enjoyable for all attendees. Here are three ways to keep your event safe this summer.
1. Make your event "sun smart"
We all love a bit of fun in the sun, but no one wants to go home looking like a lobster.
When planning your event site, use the SunSmart Shade Audit Tool to assess the quality of shade at your venue. This will determine if you have enough protection for guests, or need to hire some more marquees to give respite from the heat.
When planning merchandise for your event, offer items that help beat the summer heat — such as sunglasses, hats, and visors. Encourage sponsors that are giving away branded swag to consider options such as sunscreen, zinc, and water bottles.
Speaking of water, be sure to set up plenty of free water stations to keep guests hydrated, and offer non-alcoholic drink choices to give guests an appealing way to space out (or avoid) alcohol.
2. Have a plan to minimise and manage harassment
In recent years, summer festivals in Australia have been marred by incidents of violence, harassment, and sexual assault. As a result, there is mounting pressure on event organisers to minimise harassment — and take action when it occurs.
Initiatives for minimising and dealing with harassment at festivals include:
Communicating and enforcing a zero-tolerance policy on violence and sexual harassment

Running intervention campaigns to encourage patrons to assist others in need

Providing clear avenues for affected attendees to report incidents
For access to resources and advice to address this very serious issue, visit the Your Choice website. The site provides free resources for music organisers, artists, and fans regarding harmful behaviour at live music events.
3. Communicate advice to attendees
Once you've minimised risks to guests, the next important task is to communicate this information and give advice to attendees. This will help them prepare for your event and know what to do if an issue arises.
Create an FAQ page on your event website and include information or links on your attendee emails so people don't need to hunt for answers. Tell guests where to locate water and shade. Disclose your policy on bad behaviour. If someone needs help or wants to report an incident, make these avenues clear and accessible.
Clear communication will help your attendees feel comfortable about your event and minimise the workload of your customer service staff.
Here are two examples to look to for inspiration:
Melbourne beer festival,

Brewer's Feast

, has a great example of a helpful FAQ page for an outdoor event. They offer advice and policies on wet weather, children, dogs, food, dietary requirements, transport, volunteering — everything needed to help attendees prepare for the day.

In addition to an FAQ page, four-day camping festival

Rainbow Serpent

offers suggestions on community responsibility, such as this article on their website titled

"10 Pillars of Festival Safety."
Planning an outdoor festival in Australia
To find out how to plan and deliver an outdoor festival that will sell-out and keep everyone safe from the elements, download the free guide: Planning an Outdoor Festival in Australia: Essentials of a Sell-Out Summer Event.