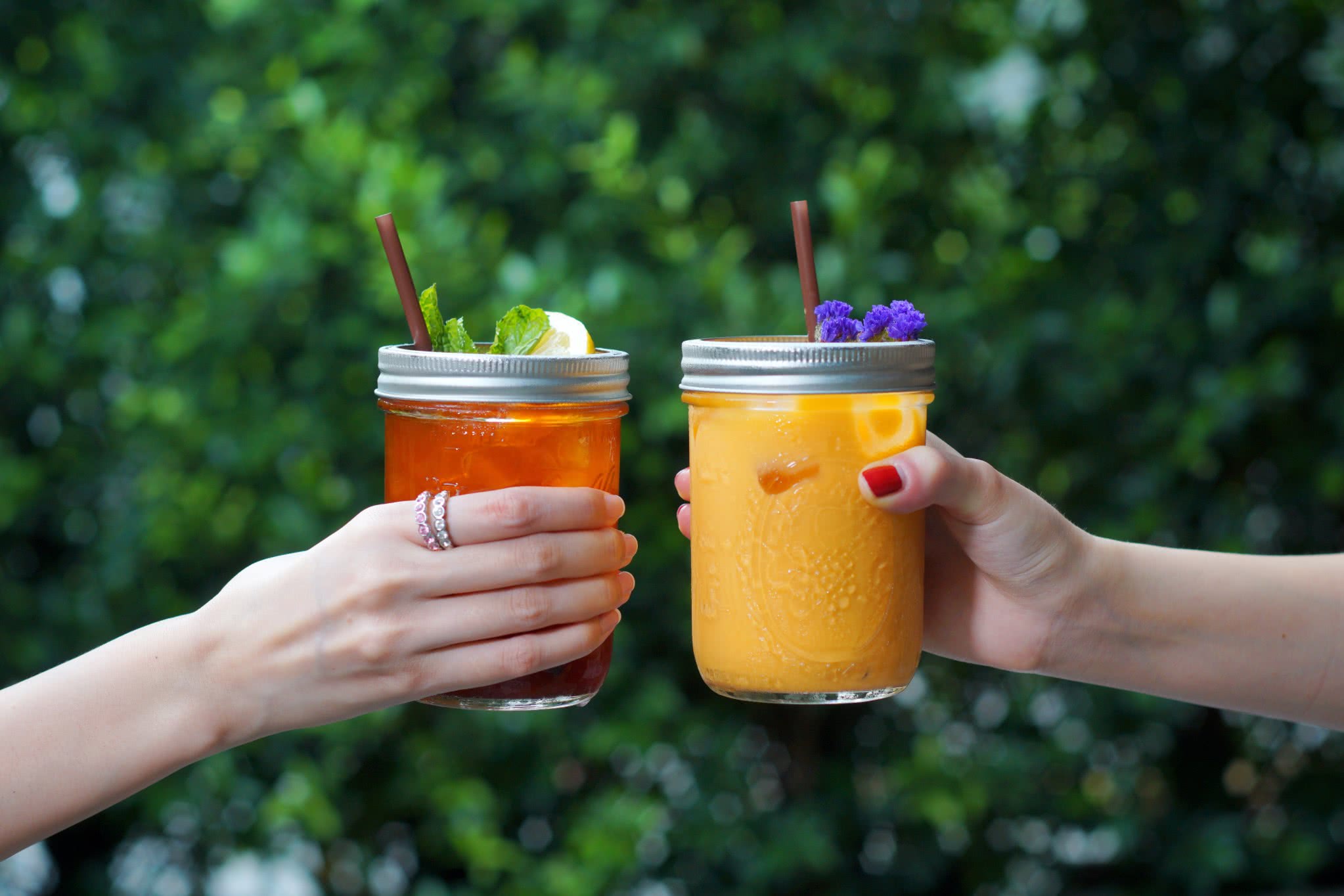 Top Tips for Providing Non-Alcoholic Drinks at Events
Alcohol and events have historically gone hand-in-hand. For a time, beer, wine, and spirits were synonymous with social activity. However, as people become more conscious of lifestyle choices, there's a greater demand for a wider variety of drink options at events. Running an event that offers more than water and soft drink to those who aren't drinking is important for catering to designated drivers, non-drinkers, or anyone who just wants more options besides alcohol.
Promote both alcoholic and non-alcoholic options to attendees
It's common to see a lineup of alcohol available on invitations and event marketing, but more and more are featuring non-alcoholic drinks. Seek out producers of non-alcoholic signature drinks whose values align with yours to help you create a meaningful collaboration with your partners. When it comes to creating menus or serving at the bar, put all your non-alcoholic drinks options on display so people can comfortably order whichever drink they prefer, rather than feeling awkward about requesting a special option. Particularly if you have a cocktail menu, it's not hard to include variations of the mocktail variety, but ensure these options are made clear to attendees. 
Give tea and coffee an after-dark twist
Hot tea and coffee are no-brainers for daytime events, but what about evenings? Espresso martinis aren't just popular because of the booze – Aussies love their caffeine and there are plenty of fun ways to mix up the themes of your events. Not sure about what to drink instead of alcohol at a bar? Think iced tea mocktail concoctions and cold-brewed coffee mixed with zero-alcohol spirits. Coffee vans for events are another popular trend and they can cater to all dietary needs with almond, soy, or oat milk beverages. Virtual drinks are a great option for coffee and tea events online, catering to people who can't attend in person.
Have water easily accessible for everyone
Rather than asking people to line up at the bar to get water, have easily-accessible water stations and cups around your event. Approach one of your vendors or a new local sponsor for a promotional partnership arrangement to supply the water stations. This will also help the alcohol-drinkers stay hydrated and space out their drinks.
Make alcoholic shots optional in mixed drinks
If you're serving juices or coconut and fruit mixes, consider allowing people to choose to have an optional shot of alcohol (such as tequila, rum, or vodka), rather than including it as standard. You can also offer the best non-alcoholic drinks with low-calorie or herbal mixers. Setting a theme always adds a fun element, so consider using something like: "Drinks that start with t".
Consider finding sponsorship from non-alcoholic brands
Events are often a great sampling opportunity for brands and something that alcohol companies participate in regularly. If you're seeking sponsorship for those brands, don't forget to approach some local soft drink, juice, or iced tea companies to provide non-alcoholic drinks you can order at a bar. These brands frequently pop up at food markets and may love the opportunity to participate.
Seek out great local beverage companies
Looking for some non-alcoholic beverage inspiration? Here are some great locally made non-alcoholic beverages and the types of events they could work well for:
Things to keep in mind
When serving food or drinks at events, you need to follow the Food Standards Australia New Zealand (FSANZ) code. Make sure you comply with the current regulations for your state or territory and double-check with your local council about any other requirements for serving drinks or food at an event.
Coming out of COVID-19, you also need to stay up-to-date on approved government guidance from the Department of Health on social distancing requirements. Signage, hand-sanitising facilities, and QR-code tracking are likely to be needed. Our COVID-19 Safety Playbook will help you organise your event safely so keep it handy.
Looking for more ways to attract new attendees? Check out our guide on how to list your event.