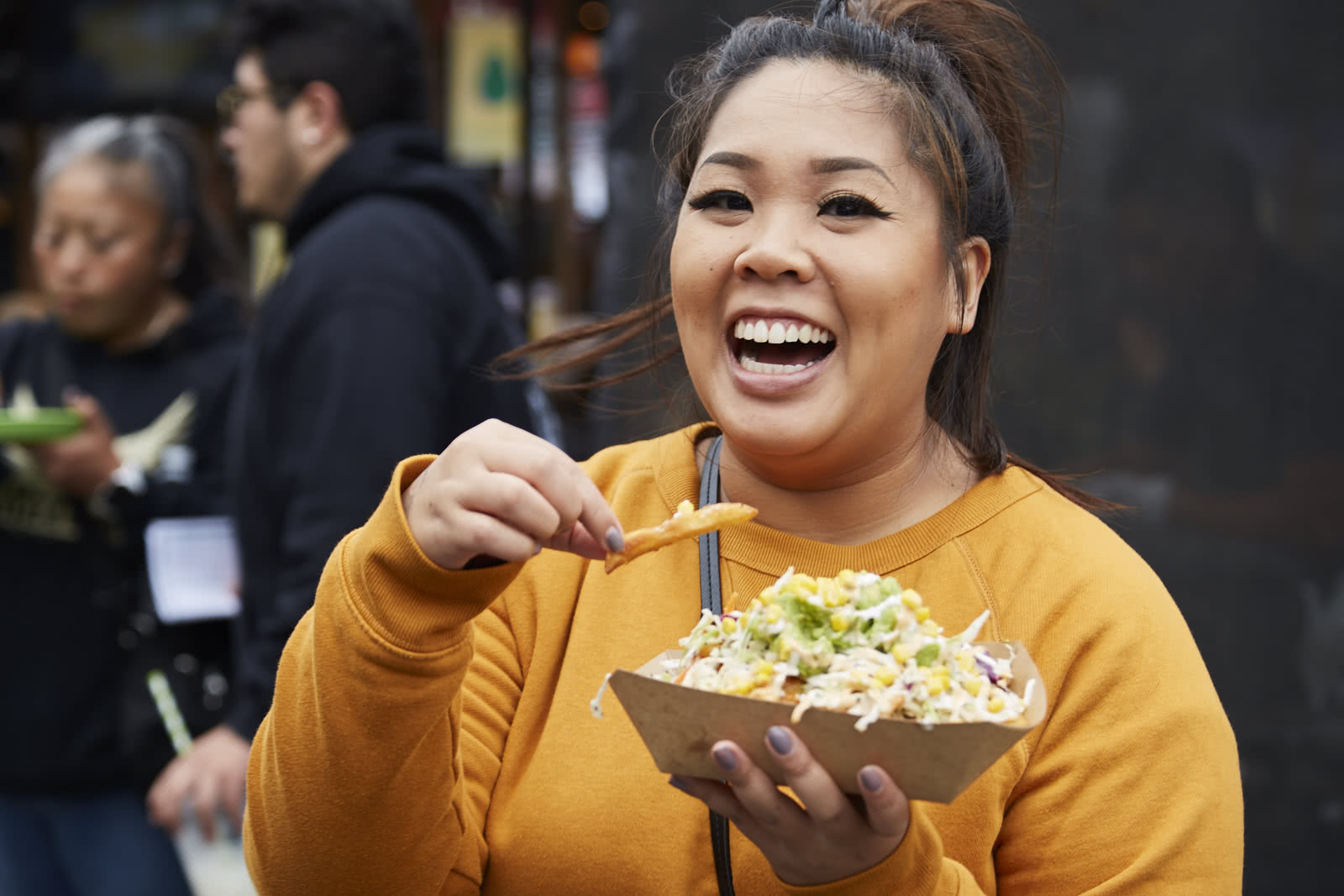 Ideas For Unique, Unusual, and Fantastic Fundraising Events
Fundraising events can be a fast and effective way to raise funds for your charity, club, or other not-for-profit organisation. But what if the usual bake sale or black-tie dinner doesn't float your boat (or more importantly, your donors' boats)? Take a hint from event organisers across Australia and discover some fantastic examples of unique fundraising event ideas.
Head into the great outdoors
Innovative event producers are finding ways to host more guests during COVID-19 with different types of fundraising events outdoors – but always check and follow the latest COVID-19 guidelines in your state prior to organising and running your event. Examples of successful fundraising events include the Movies For Wooroloo fundraising event presented by Canning Show, which raises much-needed funds to help communities recovering from bushfires through outdoor movie screenings. Charity fundraising events like Register to Sleep Rough by Georges River Life Care are ideal for raising both funds and community awareness at the same time, with event participants spreading the word to boost donations.
Charity golf days are another Aussie favourite that are ideal for COVID-19 times. Tee off with tips from the Anzac Day Golf Challenge hosted by This Story Australia, a Brisbane charity dedicated to the production of high-quality personal-interview documentaries of the men and women who have served Australia during times of conflict. Golf days are an awesome way to bring communities together and you've got opportunities to raise money through ticket sales, food and drinks on the day, and raffles or extra challenges throughout the event.
Fun and games for everyone
Aussies love trivia events, so why not run a themed quiz night to raise funds for your cause while having fun? Make sure to enlist the help of an experienced trivia master (or your most charismatic friend if you're on a budget) who knows how to MC a fundraising event for maximum donations. Check out similar events like Live Comedy Trivia hosted by comedian Marty Fields supporting Change the One for inspiration. Interactive team challenges like Hear For You NSW escape room event or scavenger hunts are also growing in popularity, so this is a perfect time to start your very own!
Looking for something a bit more physical? Sports events can also be great fun, like End of Summer fundraiser where everyone from tennis newbies to seasoned pros can play while raising funds for the Nick Kyrgios Foundation's Social Serve program. If you're planning a sports event, take some cues from Social Serve and add extras like live DJs or drinks for extra fundraising opportunities.
Get more zen for a cause
Charity yoga events are a popular way to promote self-care while helping others. Be inspired by events like Pop-Up Charity Yoga, which fundraises for a different cause every month. Not-for-profits like Beyond Blue have been past recipients of Pop-Up's 60-min Vinyasa Yoga events. Sacred Songs promote wellness and their love of forests with their fundraising meditation events, where attendees can relax to acoustic tunes to support the West Australian Forest Alliance (WAFA).
Don't let social distancing get in the way of your yoga event, either. If you don't have the space for a large physical event, take a leaf from Yoga Now's funky charity event hosted via Zoom to help and support mental health charities. Wherever they are in the world, guests at this unique online event are hosted by a DJ in Ibiza, spinning uplifting house/chill music, and a yoga instructor from Dubai.
Whet their appetite
Dining experiences are popular with Aussies from all walks of life, so why not raise funds with food? Events like the Domestic Violence Crisis Centre's Charity Feast in the ACT use fun, food, and festivities to raise awareness and donations. For something more interactive, showcase different cultures and raise money with cooking classes and hands-on food events like SHUK Bondi x Bondi Social Cooking School, which teaches participants to make delicious Middle Eastern-inspired dishes to feed the community and those in need.
If you don't have a space suitable for a cooking class, don't worry. Cocktail events for charity are a fun way to mingle and raise funds without a kitchen. Get inspired by the A Touch of Pink Cocktail Party team's event to support the National Breast Cancer foundation, or this combined Cocktail and Canvas event for Art Life at Footscray Community Arts Centre.
Don't forget the little guests
"Family day out" style of events with the kids (and even pets) can equal great photo opportunities to use in future advertising, brand exposure, and fun for everyone involved. If this kind of combination fits with your brand, get inspired by events like Superhero Family Fun Day raising money for the Hervey Bay Hospital Children's Ward. The combined "Show and Shine" car exhibition and Family Fun Day encourages kids and adults alike to dress as their favourite superhero.
Animals are a great way to connect people with your mission. Events like the Riverina and District Animal Rescue (RADAR) Walk encourage pet owners to get out and about with their pets in support of rescue and abandoned companion animals. Australia's cutest international ambassador is (arguably) the koala. They've been having a hard time of it in recent years, so the Koala Clancy Foundation is getting everyone outside to reconnect with nature while washing pots, filling pots with soil, and transplanting seedlings that will eventually grow into homes for baby koalas.
Go wet and wild
Make your next event the memory of a lifetime for your participants by upping the personal challenge alongside fundraising efforts. From challenges like this Canoe, Kayak and SUP weekend in WA for the Harry Perkins Institute of Medical Research to a "Farm Gym" experience for Love Me Love You, Aussies love going out of their comfort zone while inspiring their friends and family to donate to your cause.
Want to help save the environment at the same time as promoting your cause? Add a "clean up" activity to your next outdoor event like the team from Trash Bags on Tour and their What' SUP Community Event. Ticket purchases support the Seaweed Regeneration program happening in Tasmania, plus guests clean up as they paddle to make an even greater impact.
Try something unusual
We're all spending a lot more time close to home, so there's never been a better opportunity to raise funds for your local creative communities with something a bit different. Geelong Gallery's contemporary urban art tours through the streets and laneways of Geelong showcase local street art collaborations while supporting contemporary artists. Part of a community with talent? Not all not-for-profit events have to raise money. Check out how Burnie Library invites knitters to make beanies, scarves and blanket squares for community groups.
Kickstart your fundraising efforts
Fundraising is such a competitive market place, so the quirkier and more unique your event is the better in order to stand out and excite your supporters. Keep your focus on fundraising and leave the ticketing to Eventbrite with these great tools to make not-for-profit events easier.