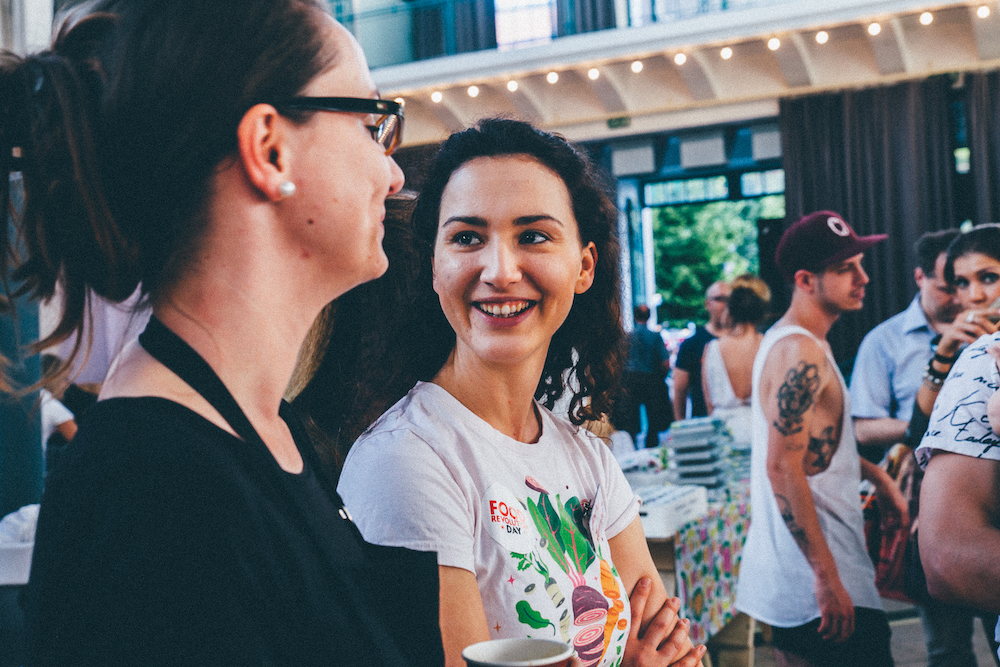 10 Tips for Running a Successful and Engaging Community Event
Events are at the heart of community engagement. A recent global Eventbrite study found that more than three quarters (83%) of Australians agree that attending live events makes them feel more connected to other people, the community, and the world — higher than any other country surveyed including the US and UK.
The bottom line: Community events don't need to break the bank to be effective. They need to be engaging and connect people to their local city, cause, or each other.
Whether you're hosting a fete or fundraiser, forum or workshop, here are 10 tips for running a successful and engaging community event.
1. Focus on moments of connection
A good community event draws a crowd. A great event — one that is engaging and keeps attendees coming back — creates moments of connection between those people.
When planning your event strategy, consider not just what you want to achieve with your event, but also what you want people to feel when they leave. This will help guide you to create moments where your attendees can connect with your mission and one another.
Here are some examples of how to create moments of connection at your event between attendees, vendors, and sponsors:
Make your event interactive:

Have an interactive demonstration where attendees work together to create something. Remind your attendees to tag their friends and your event in their photo so they can remember the moment they connected with each other making something special at your event.

Activate your vendors and sponsors:

Get your event partners out from behind a table and encourage them to create

experiential displays

rather than static booths

Choose local vendors and sponsors:

Source food from local suppliers, look to small businesses for partnerships and collaboration opportunities, and partner with sponsors that align with the values of your community

Make your event sustainable:

Reducing your event's footprint shows you care for your community and the world

Let attendees connect with each other before the event:

Use social media to let your attendees connect with one another. Encourage discussion about your upcoming event online or even host a mini launch meetup event for passionate supporters to meet ahead of the big day.

Use micro-influencers to build at-event relationships:

Invite micro-influencers

— people who have a smaller but loyal following — to your event. Then, give away tickets for an attendee to meet your micro-influencers in the VIP tent or let them learn a skill from them that is relevant to your event or cause.
2. Set your budget (and stick to it)
No matter what the scale of your community event, drawing up a budget will ensure that resources are allocated where they are most needed. When the purse strings are tight, you'll need to carefully balance the right investment in throwing a great event vs. spreading the word to attract attendees.
To do this, you will need to create three budget spreadsheets:
Projected Budget:

Estimated costs for budget line items like venue rentals, food and beverage, guest presenters, marketing and miscellaneous event costs

Actual Budget:

Input the confirmed amount for each item you will be invoiced for

Budget Comparison:

Create a side-by-side comparison of your projected vs actual costs, to identify overages quickly and course-correct if you're getting off track



3. Secure a venue that suits your needs
Community events often have short lead times, which can limit your venue options. On average, nonprofits spend 47% of their budget on facility rental. So any way you can cut costs in this area will be advantageous to your cause.
If you are holding your event for a school, church or council, they may have a venue you can use for free. However, while it's important to take these options into consideration, you could end up choosing a venue that doesn't work for your event if you decide on budget alone.
Before exploring venues, identify what your necessities are for a successful event, and what you would like but could continue without. If you're organising an event with live music for example, you need a stage. But a venue with city views, while nice, isn't a deal-breaker. After you've worked out what's vital for your event, it's important to be flexible on your lower preferences. Flexibility on things like location and date can also result in savings for your budget. For example: many venues charge more for Saturday hire than a Sunday.
4. Make sure you have your paperwork sorted early
Event paperwork is a boring topic, but it could be the most important when it comes to getting you out of a jam. As soon as you have your venue and estimated attendee numbers confirmed, you need to get your paperwork and cancellation policies in order. From vendor agreements to applying for public permits or alcohol licenses, the sooner you can start, the better.
Note that permits can vary from city to city. You can search the Australian Business Licence and Information Service (ABLIS) website for city and state permits required for your event.
5. Get your ticketing technology right (even if the event is free)
Whether you're selling tickets or simply collecting RSVPs for a free event, using the right technology can save time and increase attendance.
Manually inputting every ticket purchase is an archaic way to manage even small events. When you work with an event ticketing platform, all of this work is automated. When someone buys a ticket, their information is automatically added to reporting documents. The mistakes made by manual input are eliminated, and at any time you can quickly access accurate reports.
Pro Tip: Eventbrite is always free for free events. That means if you're hosting a community event with no entry fee, you can take advantage of Eventbrite's event management tools at no cost. Find out more here.
6. Optimise your social media channels to target attendees
If you have an engaged social media following for your community, cause or event, you can put this to work by optimising channels for ticket sales or registrations with Facebook Checkout or Instagram's "Get Tickets" button. These features allows your fans and followers to buy or register for a ticket directly from your social media channels, without being redirected to another website or third-party ticketing platform.
To target people outside of your existing community — or make sure your community knows that your event is happening — you can give your social media channels a boost with paid advertising. 74% of event marketers use Facebook Ads to promote their events, according to Eventbrite research. Facebook is an economical way to specifically target your potential attendees. You can serve ads based on interests, behaviours, demographics and location.
7. Build an email database for your community
In an age of social media and Google AdWords, you might find it surprising that one of the most effective tools for event promotion is still email.
Make sure you build an email database for your community so you can keep them informed of upcoming events. Whether your community is a local church, school, or yoga studio, building an email database will allow you to build excitement in the lead-up to event day, keeping attendees informed with updates about guest speakers, ticket discounts, and other announcements.
If you don't have an email database for your next event, using a ticketing platform to register RSVPs will help you create an attendee list that you can use to promote future events.
8. Be prepared
Event planning means a copious number of tasks to complete, strict time frames, tight budgets, and creating something out of thin air that has to please a large number of people. To reduce your stress levels and ensure your event rolls out according to plan, follow these 10 unbreakable rules of event day.
9. Ask for feedback
If you're not gathering feedback from people who attend your community events, even your best efforts might not be resonating with your audience.  

Gathering feedback in a survey is the best way to understand the community you serve — and how your events can bring them closer together. Use a free tool such as SurveyMonkey to prepare surveys to your attendees, vendors, and staff to find out what people thought about your event. It's best to have these ready ahead of time to send within a week of the event, while everything is still fresh in people's minds.
10. Prepare content to fuel further engagement
Community events produce great content that can keep your attendees engaged long after the day (or night) is over. From photos to presentations, gathering content from your event day is a great way to prepare emails and social media posts that keep attendees actively engaged in your brand or cause.
Let's make event magic
Test these tips out by setting up your next community event on Eventbrite.