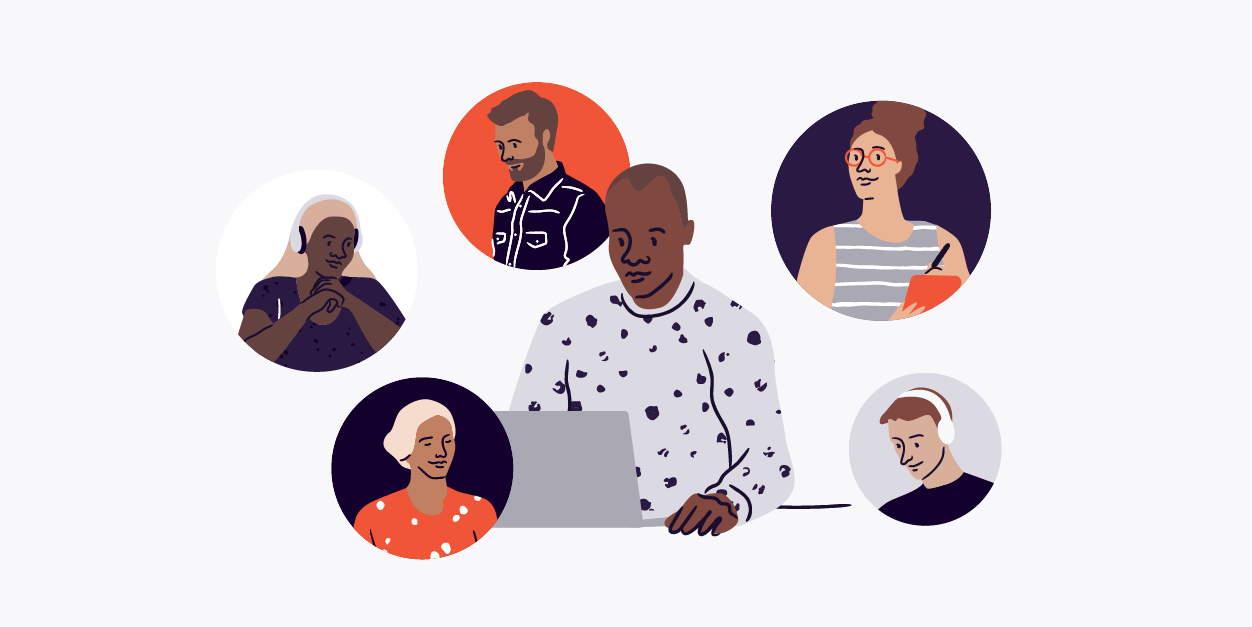 Writing a Post-Event Article that Gets People Talking
Great events are worth shouting about from the rooftops, or, at the very least, summarising in a post-event article. Not every event website has a blog, but it's a platform worth considering for write-ups before, during, and after your event. In particular, blogs are a great idea for businesses and event professionals that host regular or recurring events.
The benefits of having an event blog include:
Good SEO practice
Google loves new content and having a blog with fresh news and stories is a simple way to update your site. Our research shows that 89% of attendees use Google search when deciding whether or not to buy a ticket. Using keywords will place your event higher in search results (the aim is to appear on the first page, and then in the top three slots) and capture demand from other more general searches for your event type.
Information for future attendees
When potential attendees are looking at your site, being able to see a wrap-up of previous events is a great way to get essential information on what they can expect. Persuade them to attend by posting videos and photos online that encourage comments, shares, and tags from those who attended your event/s previously. They can help sell your event for you!
Links for email marketing and social
If you send post-event marketing to your attendees, having a blog gives you a reason to drive people back to your website through eDMs and social media posts. These metrics may help you to attract new sponsors in the future.
Support for event partners
Your blog is a great place to give a shout out to your event supporters such as partners and sponsors, letting you say thank you and link interested attendees to your supporters' websites.
The post-event write up: 5 tips for writing an event blog post
Post-event article tip #1: Sell the experience
The most important advice of all is to ask yourself whether or not your blog is selling the whole experience of what it's like to attend your event. If you find yourself simply listing a roll call of speakers, vendors, and sponsors, you've missed the mark. Write your blog as if you're speaking to future attendees and convey the emotional benefits of your event, attracting them to buy tickets next time. Use a descriptive, unique, and simple hashtag in your promotions so they know how attending your event will benefit them (whether their aim is to learn something, have fun, experience something new, etc.).
Post-event article tip #2: Showcase your photos and video
Quality event photography does a great job of highlighting the experience of your event. Filling your blog with post-event photos or a slideshow of people looking great and having an amazing time will increase your chances of being shared on social media by attendees. It's also likely to attract more hits with people eager to see if they were featured. Got video content? Even better! You can embed your YouTube or Vimeo link in the blog to drive views.
Post-event article tip #3: Don't forget your sponsors
When you're talking about how fantastic your event was, don't leave out the people that made it happen! If your event had partners, sponsors, or influencers feature them by linking to their website and social media accounts so that attendees can find more information about your supporters after interacting with them at your event. This will help strengthen your relationship with event partners, as well as supply valuable information to attendees.
Post-event article tip #4: Set aside time the next day
After you've had your well-earned sleep in, make sure you have time set aside to complete your post-event tasks. This way you'll be penning your blog post while the event details are still fresh in your mind and you're still firing in event mode. You can also download and use our free post-event survey templates to gain valuable insights from your attendees.
Post-event article tip #5: Be brief
A post-event write up doesn't need to be a lengthy spill-the-tea description of everything that went down at your event. Quite the opposite, in fact. Try and keep blog posts between 300 to 800 words. Think about the biggest stand-outs of the event and use the blog to highlight what your audience gained from their experience there. Use shareable social content to get your event in front of the most people. You want people who attended to relive why your event was great, and have anyone who didn't attend feel like they missed something awesome.
Finally, to complement your post-event wrap-up you should send your sponsors and guests a well-crafted thank you email after the event activities are over, linking to your blog and sponsor websites. A simple "thank you for supporting our event" is a good start, but if you tailor each message individually, your partners and customers are more likely to feel appreciated and value your business relationship. Need more guidance on crafting the perfect copy for your event? Download the ultimate guide to event copywriting.