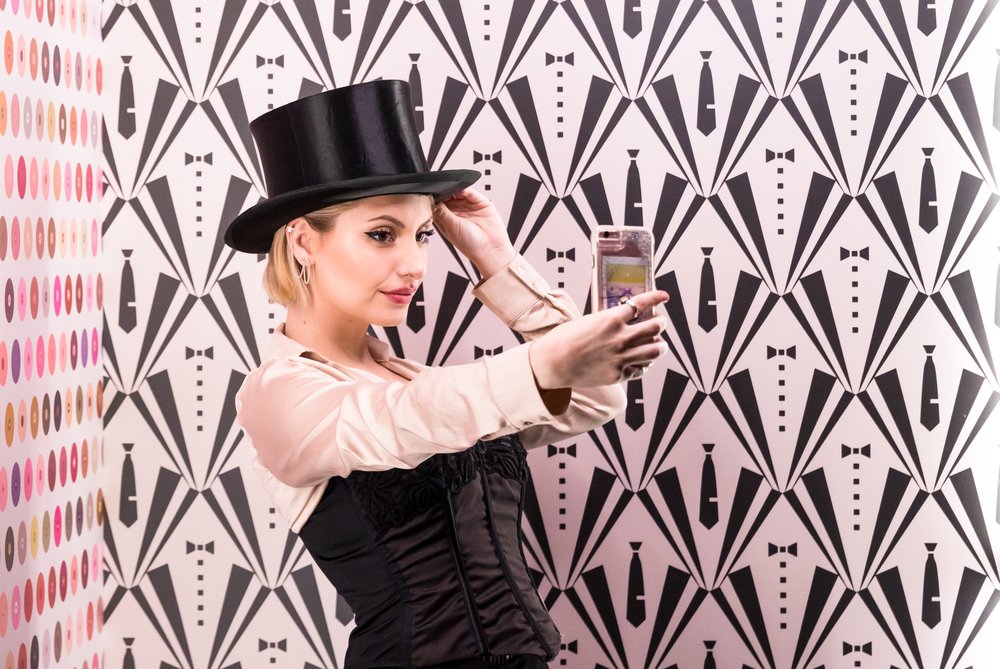 How to Plan a Pop-up Event and Grab Local Attention
Pop-up events are on the rise in our major cities, offering people unique experiences that they can't get elsewhere. Typically in a certain spot for a limited time, these types of events have the added appeal of being "limited time" or "exclusive", enticing people to come and check it out before they miss the opportunity altogether.
The breadth of pop-up events out there means something is bound to pop up for everyone. From food and drink events to art and music events, the number of pop-up events on Eventbrite is growing each year.
With the impacts of COVID-19, many businesses have been restricted by the number of people allowed inside at any one time, limiting the revenue made from customers. This means some businesses have had to venture outside where they can provide the same great experience with fewer capacity restrictions. Read on for some ideas on how to plan your pop-up event.
Why run a pop-up event?
Pop-up events can be great for existing businesses to branch out and draw in new customers they otherwise wouldn't have reached. For instance, our cities are lined with restaurants on every block – but have you really even looked at half of them? If one of these restaurants sets up a pop-up dining experience in an exciting location, offering existing or exclusive items from the menu, more people will become aware of the restaurant (even if they don't actually attend the pop-up) and potentially boost business.
Another benefit of pop-up events is that you can set up in a populated area that sees plenty of foot traffic, attracting those passing by who didn't even know your pop-up was there. Depending on the function of your pop-up event, it could be something simple that anyone walking by can quickly taste or try out. The possibilities are endless!
Getting the word out for your pop-up event
Pop up event names are important, as it's key to drawing people in. Name your event something catchy or creative to be sure to get people's attention and write your event description in a similar style. Play around with incorporating a good pun or play on words into your pop-up event name – if it puts a smile on someone's face they'll be more inclined to check out what you have to offer.
When it comes to promoting your event, social media is key. Whether it be through Facebook or on the Eventbrite platform, getting the word out online is crucial to drawing in a larger amount of attendees. If someone sees their friend has marked "interested" or "going" to your pop-up event, they may be more inclined to select an option themselves, which will then be seen by their friends, and so on. Getting the word out online is an invaluable step to running a successful pop-up event in your town or city.
Consider the local demographic when you're pop-up event planning – think about things like their age and whether there's a lot of families in the area to ensure you tailor to the locals. Sure, people may come from around town to seek out your event, but appealing to the locals is an essential part of allowing your pop-up event to thrive (and become a community staple that they'll be eagerly awaiting to reemerge). Check out some of the many pop-up event examples you could use below.
Pop-up food events
Pop-up food events are some of the more popular ones out there. Typically offering a small, tailored menu, a pop-up food event can be great for appealing to workers on their lunch break or city-goers enjoying their weekend. Consider whether you want to establish an event where people can sit and enjoy the atmosphere and location or provide ease of access with a grab-and-go style. With many cuisines to choose from, think American-style burgers, Mexican dishes, or some classic gourmet pizzas to "wow" the tastebuds of attendees.
Pop-up drink events
Whether it's a small alcohol bar or a fresh smoothie bar, a pop-up drink event can provide a quick and easy way for guests to grab a refreshment without taking time out of their day. Perhaps offer a selection of specialty alcoholic drinks as well as some non-alcoholic options. If your event is going to be in summer, smoothies, frappes, or freshly-squeezed juices are go-to thirst-quenchers on a hot day. Or go simple (yet always sought after, no matter the weather) with a pop-up coffee stand.
Pop-up craft events
Pop-ups aren't just for food and drinks – pop-up craft events like painting classes and pottery workshops are sure to draw in a good crowd looking to try something new and different. It's not every day you can walk down the street and jump right into a pottery class on a whim!
Pop-up art or music events
Art and live music – two forms of entertainment that are ingrained into Australian culture. Between buskers and local music acts, the sound of an acoustic guitar can provide a nice break for busy workers or a taste of eclectic Australian culture for tourists. Whether it's a small indoor music set or an outdoor performance, hiring local talent is sure to draw in large crowds and will help you mitigate any COVID-19 travel restrictions interstate talent could possibly pose.
Pop-up comedy or slam poetry events
Everyone loves a good laugh, which is why pop-up comedy acts can be such a hit. Whether it's a known comedian or an up-and-coming talent, audiences are sure to tune in for a few good laughs. If you don't have a comedian in mind, why not let the attendees participate in the act with a slam poetry pop-up. It may be a niche demographic that you're targeting, but if you promote it well across the right channels it can be a sell-out event.
Make the most of Eventbrite's tools to help you promote and plan your pop-up
Are you feeling like you might be able to put some of your creative pop-up event ideas to paper? Whether it's one of the pop-up event types we've listed or something unique to your business, start planning your pop-up event today and impress the locals and visitors alike.