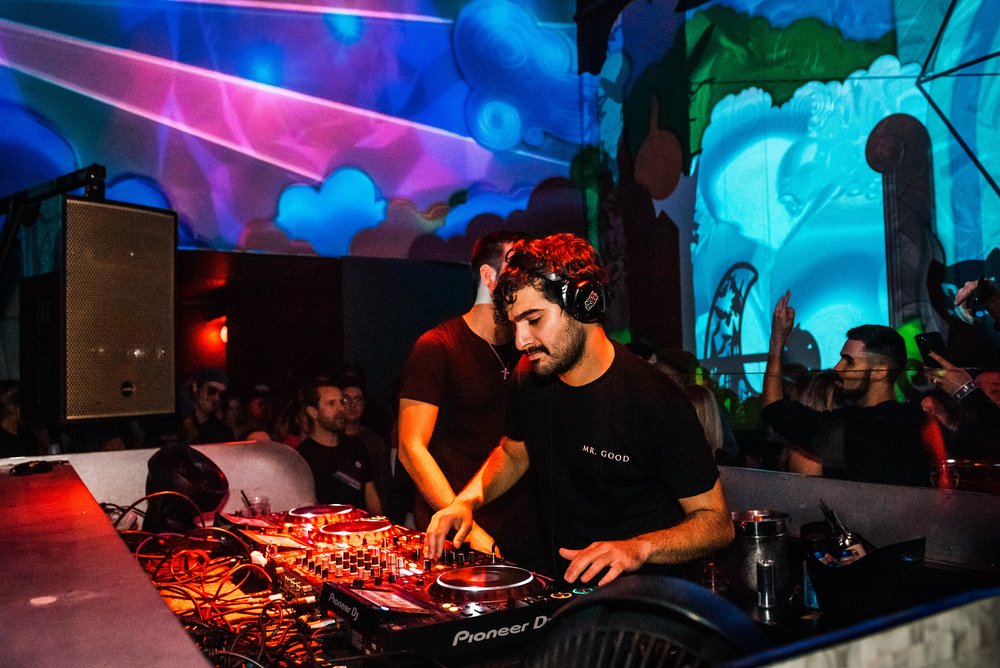 Get the Know-How on Organising Successful Local Music Events
Missing live music? The closure of bigger venues has left a void now being filled by creative music lovers across Australia hosting their own local music events, house gigs, and parties – and the trend is only getting stronger. There's never been a greater time to get your squad together, build a better community of music lovers, and even raise funds for not-for-profit organisations doing it tough.
You don't need a degree in event management for music concerts or heaps of industry experience to get started creating or hosting your own events. Use your love of music and aptitude for bringing people together to push you to host a local music event – Eventbrite can help you along the way. Let's start with 10 things you need to know to organise a killer house show or local music event.
1. Determine the format
You can begin by browsing other local listings for ideas for music events. Use these as inspiration to come up with a clear plan so that your event can tick the boxes for your chosen audience. Work out when you'll open and close your doors, how many sets you want to be performed, whether you want an acoustic set or amplification, a playlist for entry and mingling time, and decide if you'll be providing refreshments (beyond water), creating an unlicensed music event or asking people to BYO.
Remember, even gigs at home are subject to COVID-19 restrictions that vary by state and territory. Check your local guidelines for COVID-19 safe events like maximum attendee numbers, social distancing rules, and requirements for wearing masks or serving food and drinks (this is important even if you're hosting unlicensed music events).
2. Determine your goal
Why are you hosting a house gig? It could be to fundraise for a good cause, to raise the profile of local talent, or even just for fun and to provide entertainment in your community. Whatever the motivation, have a clear goal before you launch your event. Most house gigs don't generate much revenue, unless there's a specific fundraising goal. It's also important to consider how you will pay for your chosen performers or whether they'll accept donations and/or donate their time to help the event meet its fundraising goal.
If you're supporting a cause, maximise your fundraising and fun with our guide to promoting your charity event.
3. Find and book your artists
Some creatives host music events because they themselves are musicians. For everyone else, the internet makes it easy to book music artists for events. Sites like Triple J Unearthed and SoundCloud feature artists for you to browse and listen to before reaching out.
It's likely that we've gone to school with or worked with people that moonlight in a band, so don't forget the power of word of mouth. Simply posting on your own social media channels that you're looking for artists will help unearth musicians within your own extended network. Or even reach out to them one on one if it's appropriate.
4. Create a clear space for the artist
Once you've determined the format and who will be performing at your event, make sure you have a clearly defined space for the artists to perform. Making them comfortable helps them put on a better performance and can help you lay out the rest of your house to accommodate. Intimate sets are great, but no performer wants someone breathing down their neck while they belt out a tune, especially during COVID-19 when social distancing is important. If you don't think your house is going to cut it, consider an alternative venue that can work instead – check out how to hold a music event at an unusual venue for inspiration.
5. Organise your house
Do you want everyone to be seated, or should you clear the decks and create a dance floor for maximum space? With all the other details in place, this will help you decide if you need to rearrange your furniture or call in buddies to borrow every couch and cushion in the neighbourhood.
6. Keep track of your guestlist
Guest lists can be nerve-racking when it involves inviting people over to your home – having too few might feel awkward while too many could make it uncomfortable. House parties often get out of hand when people post events on Facebook with a vague RSVP system or an address the public can view, leaving the host and guests in the dark about how many people are really coming. By using a ticketing platform such as Eventbrite to manage RSVPs, you can be in complete control of your guest list from start to finish. Even if your event is free, you'll be able to see who is registered to come and be better prepared on the night. Psychologically, people are also more inclined to turn up to events that they have tickets to.
7. Collect money online to avoid cash
If you're hosting a paid event or fundraiser, an online ticketing system is a must, especially during COVID-19. We're not carrying as much cash as we used to, and unattended jars of money at the door can be a security risk. Cash also means you may spend a large chunk of time standing at the door collecting funds instead of assisting the artists and enjoying the music.
Using Eventbrite's online ticketing system will let you collect funds upfront, even if it's a free event. If you want to collect additional tips for the band, place a collection near where artists are performing. If you're fundraising for a not-for-profit cause, there are also free tools and resources for managing cashless tickets and donations. Another great way to generate extra revenue or exposure is to make a hybrid event so that people can livestream the gig from home.
8. Promote your show
Quickly fill your guest list by actively promoting your event. Grassroots options include posters in cafés and spreading the word amongst your friends. Promoting your event online is a must – Eventbrite's ticketing platform has inbuilt social media tools, including the ability to create a Facebook Official Event. This means you don't even need to create a separate event on Facebook and it removes the possibility of doubling up on RSVPs. Once you've added your Facebook event, don't forget to add a music preview to your Facebook event listing with a link to the artists.
Looking for other ways to reach a bigger audience? Try an email marketing campaign to friends and family, or find a template press release for music event managers online and write a release to share with local media. If you use Eventbrite, you could even promote your event directly to music fans on Spotify.
9. Set the ground rules
Speaking of etiquette, set some ground rules before you let people loose in your house. For example, if you don't want people to smoke inside, make that clear in your event details. The same goes for any rules you may have around alcohol consumption, when you want the event to end, and if your guests will need to bring anything. The more you can tell people upfront, the more smoothly the event will run. As the event manager, it's your responsibility to keep everyone COVID-19 safe, so make sure your guests are aware of any social distancing rules and requirements.
10. Let neighbours know
Let your neighbours know about the event and if you'll be using any amplification or sound equipment for sets. Provide your phone number and tell them when the music will start and finish. Apart from it being good manners, it will reduce your risk of being shut down by police due to noise complaints and prevent neighbourhood friction.
Host the gig that will be the talk of the town
You're now armed with the 10 things you need to be a COVID-19 safe local music hero. Once you're ready to promote your local music event, you can get started with your event listing right here on Eventbrite.