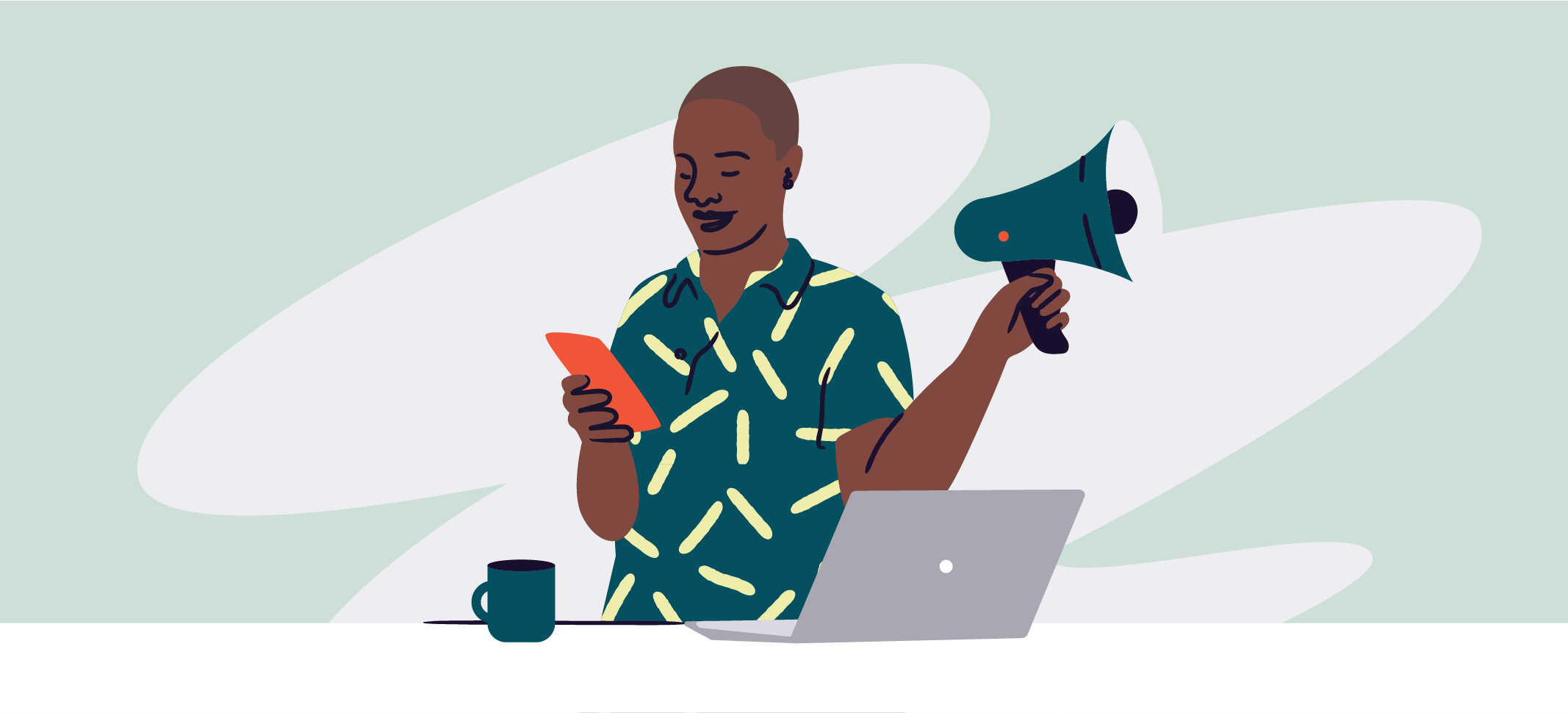 Event Marketing Strategy: How to Promote an Event for Free
Need to build an audience for your next event but don't have an event marketing budget? We're here to show you how some lateral thinking, careful planning, and simple online hacks can help you promote a new event and build your future audiences. From not-for-profit fundraisers to start-up brand builders and food-and-drink fiestas, here are our best free ways to promote an event.
Word-of-mouth marketing: the ultimate freebie
The most effective way to promote your event is to get people talking about it. But in a world where there's always a lot to talk about, this is a real challenge. Once you've decided on the right event type and time for your target audience, you should focus on promoting the event as widely as possible: via the workplace (if your event is a side hustle), social media channels, and daily conversations with potential attendees. Prepare a short template promotional pitch about the event, and, if you can, muster up an allocation of free tickets to give away to select people. If you don't have an events team to hand, try to find alternative avenues for word-of-mouth marketing. Consider looking to your audience for user-generated content (UGC) like Instagram posts that can engage your current attendees as well as attract new ones.
Depending on your industry and the type of event you're promoting, there may be groups or associations to help you share your event with the right audience. If you're running a B2B business event, check out your local Chamber of Commerce or government business advisory agencies (in every Australian state and territory) for small and large business grants to support one-off events or longer-term programs. For not-for-profit events, check with your local radio stations and other media outlets that serve your target audience — many of them have programs dedicated to promoting community fundraising and free social events.
Level up with an event email marketing strategy
An awesome email marketing strategy can work wonders when it comes to event promotion, too. If you've got a list of email addresses for opt-in contacts — for example, customers or long-term supporters— get started with a bulk email tool to automatically send regular emails to everyone on that list.
Encourage them to share the event to increase ticket sales and collect more email addresses for future promotions. Emailing tools such as MailChimp offer freemium options, as well as integration with your Eventbrite account to keep everything in sync.
Attract the right crowd with event giveaways
Sometimes you do have some event budget, and you don't even know it. If you're a small business or community group, chances are you have merchandise that you could use for event giveaways — think branded stationery, clothing, or free food and drink. Remember to check the rules in your local area if you're giving away alcohol.)
Event tickets themselves make great Facebook or Instagram competition prizes, as well as rewards for top fans who boost your ticket sales through their own posts and channels. Plus, when running competitions or fan giveaways online, you'll be able to monitor each post and use analytics to determine which activities to focus your efforts on.
Online event promotion ideas for every channel
Head online for a wealth of free marketing techniques across a range of platforms — from Facebook, Instagram, and TikTok to online community noticeboards and websites. Make sure to pick the right channels to attract your desired audience. If you're promoting to a niche community, do your research to find out where they commonly gather online and focus your efforts there. If you're not sure where your community is likely to meet online, check similar Eventbrite listings for ideas.
Setting up a Facebook page for your event is an easy way to attract attention. The platform integrates with Eventbrite to help you increase sales for paid tickets and registrations for free events. Consider content marketing for events, too. Create high-quality blog posts and social content for great engagement and click-through to your event page. Instagram event hashtags and videos, for example, are likely to spark a conversation.
More cheap and effective marketing ideas
Without a marketing budget, it can feel like a struggle to promote an event. But applying the above ideas creatively can help you get that bit closer to success. And if you do happen to have some money put aside for event marketing costs, why not take advantage of paid social advertising? It'll provide a budget-friendly boost and ensure you target the right attendees.