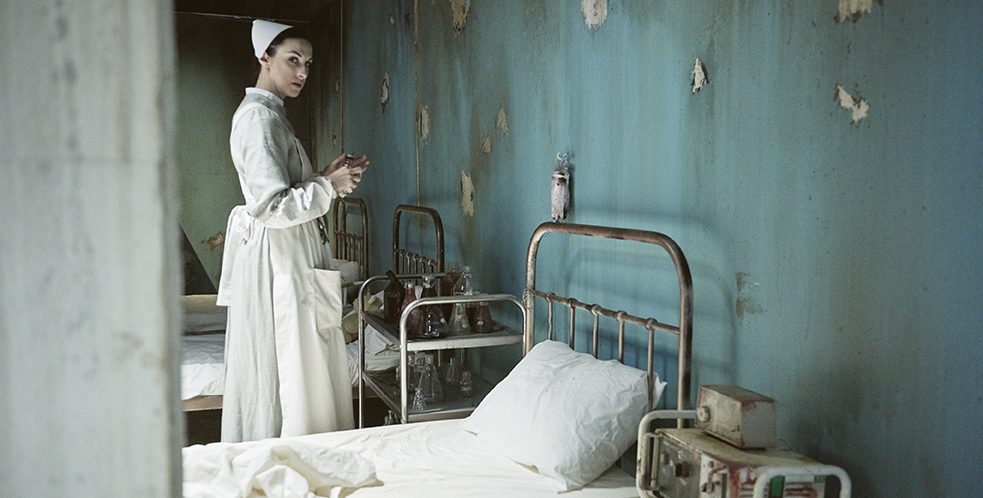 The Future of Events: Immersive Experiences
Event attendees in the new decade require more than the standard agenda. Where they may have once been passive spectators or quiet observers, people are now flocking to events and experiences that let them interact and feel completely immersed in something unique (with proof they can share on social). 
Attendees are drawn to events that impart memorable experiences and Instagram-worthy moments, and according to The 2020 Event Trends Report, the 'immersive experiences' trend is set to make a big impact on events this year.
Introducing immersive experiences at events
First things first – what exactly is an immersive event? At it's core, it's in line with what live experiences are all about: being immersed in something is about completely engaging with an experience and feeling involved. Immersive experiences are usually engaging because they are multi-sensory, it's more than just something to look at. To make your event immersive, you need to create an environment where people can step out of their reality and in to yours.
Take for example the popular Sugar Republic exhibition in Melbourne. This event could be described as an 'Instagram Museum', with rooms full of bright candy-colours and photo-worthy backdrops. But it's also immersive because the event creates a world where visitors can participate and revisit childhood fun with giant ball pits, slides, and loads of nostalgic sugary treats. 
Another great example is the live theatre production, A Midnight Visit. Inspired by the works of Edgar Allan Poe, A Midnight Visit is a multi-sensory show with 36 interactive sets that invite guests to be part of the performance and no two shows are the same. Getting people out of their seats to experience theatre in a new way has proved extremely popular – their recent Melbourne season was extended three times due to popular demand.
Immersive experiences are, by very nature, unique and imaginative. There's no one playbook for how to pull them off successfully, but here are a few suggestions to get you started.
Revamp conventional performances 
Always going with the status quo for your entertainment line-up will serve you for a while, but soon enough, your attendees will start looking for something that will challenge and excite them.
Create out-of-the-box experiences
Consider ways you can involve the audience so that the experience is interactive rather than just observational. If you have a guest speaker or performer, brainstorm ways they could engage differently with the crowd. For exhibitions, look at how modern museums and galleries such as NGV are shifting to more interactive experiences for inspiration. You don't need to transform your entire event, pop-up interactions or roving entertainment that surprise and delight people is enough to get attendees talking. 
Use technology to facilitate engagement
The introduction of augmented and virtual reality is a great way to get guests engaged in a unique and personal experience. For example, at Rippon Lea House & Garden in Victoria a tour around the gardens has become an immersive family experience with the use of an AR app to hunt for beloved children's literary character, The Gruffalo.
Collaborate with sponsors and vendors to develop out of the box brand activations
Sponsors and vendors are great partnerships to have, but a lot of creators don't utilise them to their full potential. Brand activations  or 'experiential marketing' provides the opportunity to stand out and be incredibly effective when paired with an immersive experience.
For example, at the Melbourne Boat Show, The Boating Industry Association of Victoria were looking for a way to add some interactive fun to their expo stand, so they used VR headsets to give attendees a chance to be pirates. Guests walked out onto a virtual plank from a pirate ship to try and pick up a pirate sword, whilst making sure not to fall overboard into the sea with a shark circling below.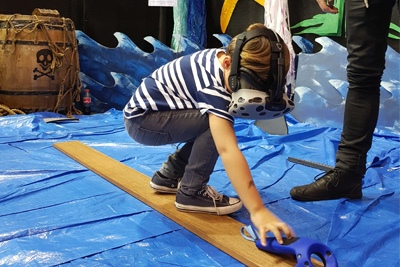 Pro Tip: Measure the engagement you generate when partnering with brands. Social metrics, surveys, and landing page sign-up analytics can give you a valuable idea of who participated and how invested they were in staying connected.
Update your background and staging
You've probably heard the phase "pics or it didn't happen". When it comes to sharing stories about experiences, photo proof is what captures interest and drives other people to want to come and experience your event. With a few, low-cost changes, you can up the impact of your event and ensure you make a splash on social. Try these out:
Redesign your event space
Think beyond the photo booth or coloured selfie-wall and look at ways that you can change the whole look and feel of your venue. From projecting scenic elements to hiring local artists to create unique designs for your event space, there are plenty of ways of make your event space feel more engaging (and Instagrammable).
Redesign your breakout zones
If the walls are off-limits, take a look at your break our zones such as lounge areas or bars – is there a way to transform these spots into interactive activities or transport guests into another reality? For example, your dining area could be transformed into a retro diner with rollerskating wait staff and a working jukebox or with a slide and ball pit your chill out zone could become an adult-sized playground for blowing off steam.
Invest in mood lighting to create a new ambiance
You already know dim lighting is an easy way to establish a romantic setting. Make it even lower with soft intermittent recessed lighting and you've got yourself a spooky scene. Crank it up, and you have an intense, focus-oriented space. Designing a new feel doesn't have to wreck your electric bill or decor budget. Just research some simple ways to arrange lights, lamps, and string lights in a way that shifts the mood of the venue to your liking. 
Immersive experiences encourage your audience promote for you
Immersive experiences typically garner excitement and social media buzz because it generates memorable moments that people enjoy sharing. This is perhaps the most significant way to garner word of mouth, which 97% of creators say is the most effective form of promotion. If you take the time to invest in making your event immersive, your efforts may have exponential value on social channels and word of mouth. 
If you're looking for more ways to do your best party planning this decade, check our 2020 Event Trends Report to find out how other trends will shape the event scene in 2020 and beyond.