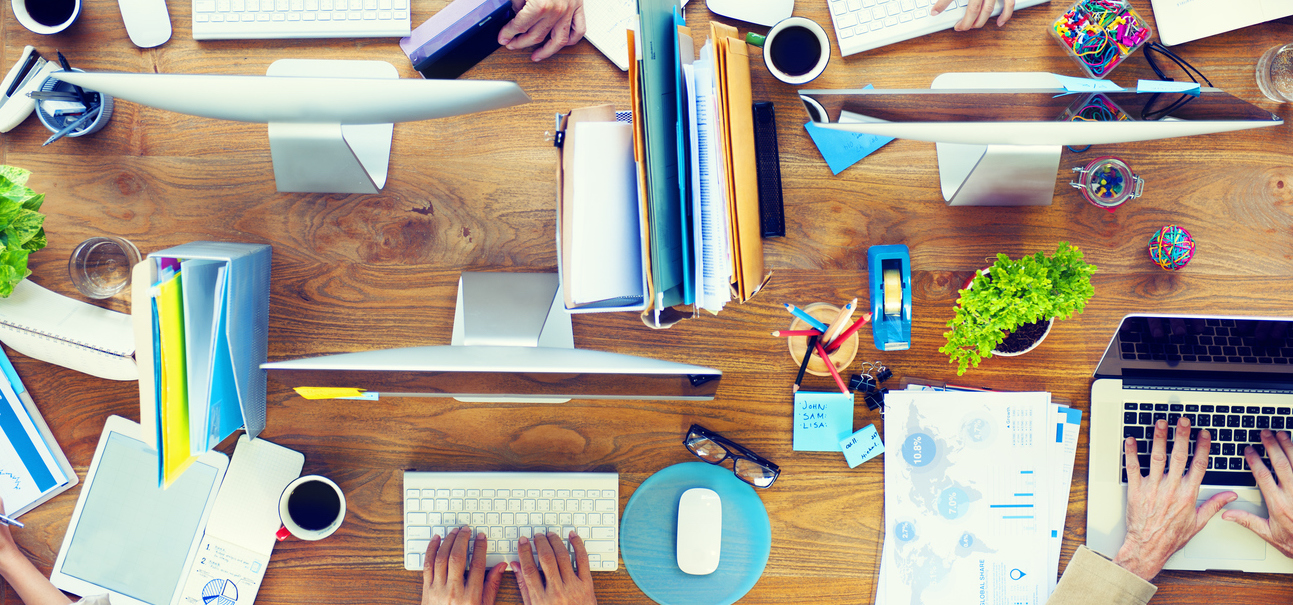 How to Become an Event Planner
Do you think you have what it takes to become an event planner? Whether you're interested in social event coordinating or you're curious about organising large-scale corporate functions, it's important to know that a career in event planning is rewarding — but not easy.
In fact, "Event Coordinator" was recently named the 5th most stressful job in Australia — listed only after jobs that pose a threat to physical safety. Event planning requires a supreme level of organisation, time management, and communication skills that can't be learned from a book.
Whether you're just starting out or you have a few years of experience, understanding how other professionals in the space got their start may be the most beneficial first step for becoming a successful event planner.
Here is a career roadmap to becoming an event planner to keep on hand:  
Event Planner Career Snapshot
Median annual salary
$61,430 per year (as of Jan 2020)
Job outlook over next 5 years
The number of people working in event planning is expected to grow strongly over the next 5 years, with around 29,000 job openings from 2018 to 2023 (that's about 5,800 a year).
Notes : These stats are drawn from the projections of joboutlook.gov.au. For reference, event planners are over-represented in NSW and VIC when compared to the percentage of all other employments in these states.
Work environment
The work environment for event planners is fast-paced, combining office and on-site locations and can sometimes incorporate travel (depending on events).
Some of the key demands of the industry are communication (telephone, face-to-face and email), teamworking skills, and frequent decision making.
Steps to Become an Event Planner
Step 1 — Earn a Degree, Diploma or Certificate
There are a number of educational avenues to becoming an event professional, with a Bachelor's Degree not required, but recommended in an increasingly competitive environment.
Degree options include:
Event Management
Hospitality Management
Tourism Management
Media & Communications
Business & Marketing
Public Relations
Read more: A Guide To Event Management Courses In Australia
Step 2 — Get Experience
Complete an internship
With more and more events happening around Australia each year, event companies are looking for entry-level assistance more than ever. Internships are a great way to gain a glimpse into the industry — from planning, to on-site operations and post-event procedures.
Large-scale events like world cups and Olympic Games also present a great opportunity to get hands-on experience through volunteering. These sort of events bring together massive organising committees for relatively short periods of time, and rely heavily on the efforts of volunteers.
Try relevant entry-level work
Before diving head-first into event planning, it's highly recommended to get 1-2 years experience in a relevant entry-level roll. This may include:
Administrative assistants
Catering coordinator
Venue management
Guest relations coordinator
Volunteer coordinator
Communications assistant
You'll find quite quickly that in the world of event planning: hard-work doesn't go unnoticed, initiative is valued and rewarded, and no task is out of the remit of any one person in the team.
Networking
It can be a bit of a dirty word at times, but not among event planners. The nature of events means that a lot of professionals move between different companies and organisations with the event seasons, so building a strong network from the beginning is important to career success.
A good reputation goes a long way in this game, which you should take as an incentive to always put your best foot forward and strive to connect with as many industry professionals as possible.
If you're looking for a great place to network, check out these: Upcoming Events for Event Professionals in 2020.
Notes on the "Get Experience" section:  There is no "correct" path. Many fledgling event planners get their early experience during their undergrad years organising events for their school. Others find their experience by taking internships or by getting in at the ground floor of a small agency. Others follow the major-event circuit around the country or the globe volunteering.  No matter which path you choose, remember that gaining real-world experience is highly regarded in this industry. 
Step 3 — Develop Essential Skills
Computer literacy
Whether you like it or not, being an event planner is not all getting your hands dirty. Inevitably, event planners spend a lot of time diving into spreadsheets, database software, and project management tools. Familiarise yourself with the latest tools and technology of the industry — from rostering apps to on-site scanners and ticketing software.
Organisational
If you're not an organised person, you're going to want to be. Being an event planner requires constant multitasking as well as the ability to think long-term, and be extremely detail-orientated.
Read more: The Event Planner Ultimate Productivity Handbook
Communication
At the core of every great event planner is a great communicator. From coordinating sponsors, vendors and venues, to briefing workforce and event marketers, you will need great written and verbal communication skills.
Composure
When everything feels like its falling apart, as it inevitably will at some stage, a great event planner remains cool and calm under pressure. Always remember: stress is contagious. If it's coming from the top it will trickle down through your staff and ultimately impact the attendees' experience.
Read more: 5 Tips for Reducing Stress Before an Event
Negotiation
Coordinating sponsors, partnerships and service contracts takes a strong negotiator. If this doesn't come naturally to you, observe your mentors for tips, or talk to a friend or colleague who works in sales for help mastering the art of sealing the deal.
Problem-solving
Event planning is problem-solving. Developing creative solutions to the many obstacles that stand between a great idea and a great event is a key component of being an event planner.
Notes on the "Develop Essential Skills" section: Having basic spreadsheet and database skills are a necessity in this day and age. Luckily, many of these foundational skills can be learned at school, through internships, or even via online classes. Soft skills such as the ability to keep calm under pressure or maintain relationships are not easily taught in an online course, so that's where on-the-job experience benefits you. 
Read more: Your Complete Guide to Break Into the Event Planning Business
Becoming an Event Planner
With the education, experience, and skillset outlined above, you're on track to becoming a damn fine event planner. All that's left to do is start planning!