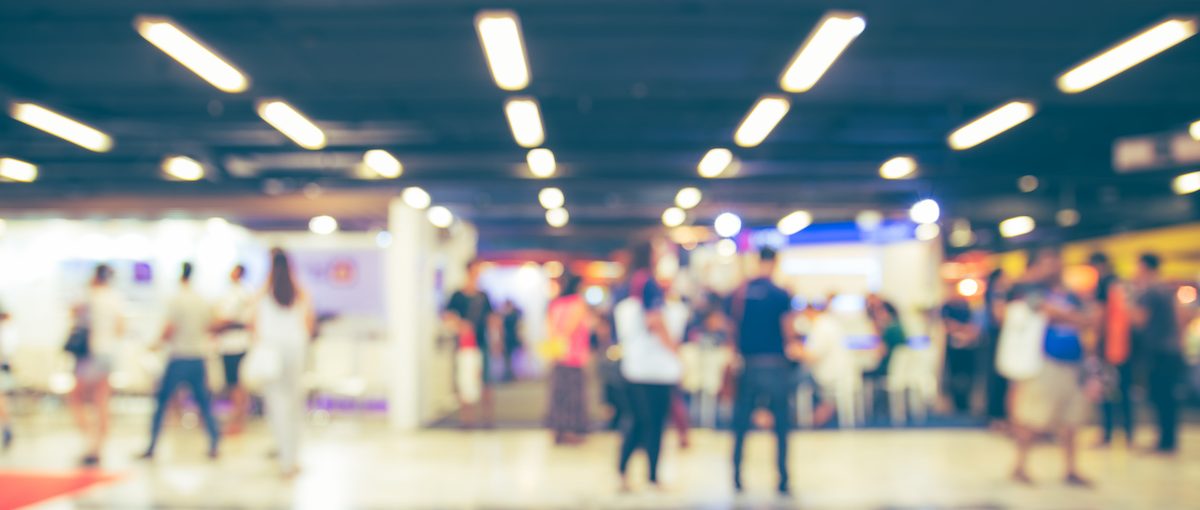 Upcoming Events for Event Professionals in 2020
Update: Due to evolving advice and protocols in place on events to control COVID-19, we understand that event creator challenges and priorities have changed — and the events referenced below may have changed.
For the most up to date advice regarding the coronavirus pandemic, see our dedicated page of tips and resources here.
If you're looking to keep up to date with the latest event trends and industry issues, there's a packed calendar of events for EventProfs in 2020. We've compiled a list of event industry happenings across Australia and Asia-Pacific in the coming months so you can save a few dates in your diary.
Events for Australian EventProfs in 2020
Asia-Pacific Incentives and Meetings Expo

(

AIME)




DATE: 17 – 19 February 2020
LOCATION: Melbourne Convention and Exhibition Centre, South Wharf
ABOUT: This expo is targeted at meetings, events and incentives industry decision makers
MORE INFO: aime.com.au
National Volunteering Conference 
POSTPONED – Date TBC
DATE: 18 – 20 March 2020
LOCATION: Perth Convention and Exhibition Centre
ABOUT: For event organisers with large volunteer teams, this conference focuses on current and emerging trends in developing a positive, solution driven volunteer environment
MORE INFO: volunteering2020.org
33rd
 Annual Meetings & Events Industry Conference (MEA)
POSTPONED – Date TBC
DATE: 3 – 5 May 2020
LOCATION: Crowne Plaza, Hunter Valley
ABOUT: The MEA conference is geared toward the business events industry, providing a conference and networking opportunities for venues, business owners and event organisers
MORE INFO: meetingsevents.com.au
Future Work Summit
DATE: 14 May 2020
LOCATION: Melbourne Convention Centre, Goldfields
ABOUT: The conference is designed to provide tools and ideas for you to increase productivity, embrace opportunity and prepare your workplace or teams for the future
MORE INFO: futureworksummit.org
CINZ  MEETINGS
POSTPONED – Date TBC
DATE: 22 – 23 April 2020
LOCATION: ASB Showgrounds, Auckland
ABOUT: An annual gathering for the conference, meetings and events, exhibition and travel sector to come together and discuss new business opportunities across New Zealand
MORE INFO: meetings.co.nz
The Business of Events
POSTPONED – Date TBC
DATE: 19 March 2020
LOCATION: Luna Park, Sydney
ABOUT: A conference for those who are responsible for planning and executing events to gain insights from leading industry experts
MORE INFO: thebusinessofevents.com.au
PCOA Conference and Exhibition
DATE: December 2020
LOCATION: TBC
ABOUT: This event will feature presenters who will address both the micro and macro issues that impact our industry ranging from practical case studies to the latest research
MORE INFO: pco.asn.au/conference
Event Organisers Summit 2020
DATE: 16 July (Brisbane), 28 July (Melbourne), 6 August (Sydney)
LOCATIONS: TBC
ABOUT: This summit brings together everyone from corporate event managers to large event agencies to discuss the science of organising an event and provide networking opportunities
MORE INFO: eventorganiserssummit.com
To make sure you're always up to date with the latest news in the events industry, check out our library of free resources for event professionals here.