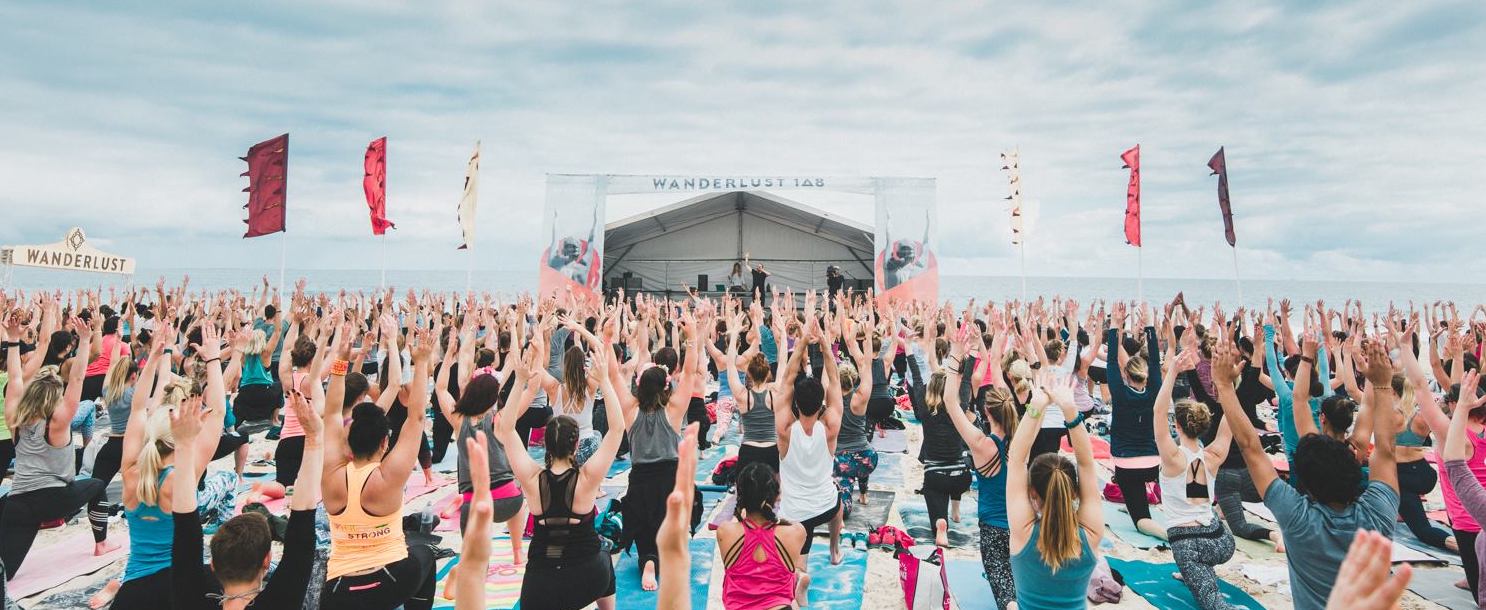 5 Ways to Grow Attendance and Scale Your Event in 2020
Event growth is always good for business. Even if you're already running a large, successful event, it's possible to continue to scale year after year with the right strategy. To kickstart your event growth in 2020, we looked at some successful strategies used by top event creators to uncover five actions you need to get started.
1. Understand your audience
The key to your event's success depends on how well you understand your attendees. After all, your goal is to create an experience they'll love.
Who are the people that love your event? What are they interested in and how can you attract more of them? The answers to these questions should drive all activities and programming. It's not enough to craft broad audience targets such as "males and females, 25+" if you really want to grow your event. Knowing your audience inside and out will help you retain attendance, market your event more efficiently, and help win all-important sponsorships.
To get started, download our workbook that will guide you through the process of evaluating your attendees and uncovering their value to potential sponsors.
2. Start selling early
Top event directors agree: more time equals more ticket sales. Got a big event coming up in 2020? The sooner you release tickets for sale, the better. If you're prepared with your venue well ahead of time, you can start marketing to your most loyal attendees while the excitement of your latest event is still fresh in their minds.
For example, when NZ music festival Rhythm & Vines started releasing next year's tickets just 10 days after the conclusion of the event — instead of waiting five months — they went from selling tickets right up until the day of the event to selling out long before, with 50% of tickets sold before the line-up is even announced.
3. Take control of your email marketing
In the past, getting your emails sent out by a third party was an appealing prospect. However, in modern marketing, mass email marketing is no longer considered best practice. According to DMA, marketers have recognised up to a 760% increase in email revenue from segmented campaigns. Marketing automation with sophisticated self-service platforms such as MailChimp can help event organisers take charge of their own event audience, creating personalised and targeted campaigns to help drive event growth.
When Madman Entertainment, Australia's #1 distributor of anime, integrated their database with MailChimp, they were able to segment and target different fans with specific email communications in the lead-up to their annual festival. As well as improving conversion rates, this allowed them to focus on selling upgrades to existing ticket holders  – maximising revenue for every ticket sold.
4. Turn 'likes' into event attendance
It's very common for events to have a big gap between Facebook fans and actual event attendance. It can be extremely frustrating to see your 'Interested' numbers climb while ticket sales stagnate. Why is that? How can you fix it?
Often, people genuinely are interested in your event when they see it on Facebook, but they get lost somewhere in the sales process. The Facebook Checkout integration addresses this problem head-on. It allows fans to purchase directly from your Facebook Event, without leaving the app or website.
Brisbane craft beer festival, Beer InCider, have more than tripled event attendance in four years by allowing ticket buyers to purchase tickets directly through Facebook, which is now the source of more than 10% of all their overall attendees.
Similarly, a potential attendee could see your event while scrolling Instagram or while streaming music through Spotify or YouTube, and then buy a ticket right there on that site or app, without being redirected to a different page.
5. Track everything and be responsive
While embarking on new promotional efforts is critical to growth, it's equally important to measure your success. Tracking and gathering data will guide you towards bigger, better events. Be vigilant on reporting and determining as much information as you can about your attendees. Creating tracking for all of your promotional sources will help determine what channels are working for you. This can be done in the form of:
Promotional Tracking Links: A slight modification to your ticketing page URL that will show you where site traffic and ticket sales are coming from
Tracking Pixels: Pixels help you track everything from people who land on your event listing, to buyers who complete their purchase as a result of your online ads
With this data in-hand, you can use responsive techniques to sell out your event, such as dynamic pricing plan that increases the cost to suit demand or generates urgency when remaining tickets are numbered.