KOVAL from Chicago - VIP Masterclass - Award Winning Whiskys & Gin
Description
What do Chicago, whisky and gin all mean to you? Join our VIP Masterclass with Tony Miranda, KOVAL's Brand Ambassador, recently flown in from Chicago for some fresh insights and tastes.

Tony has first hand knowledge of the KOVAL distillery, Chicago's first since Prohibition, and its award winning products, as well as enviable expertise on the American spirit and whisky industry.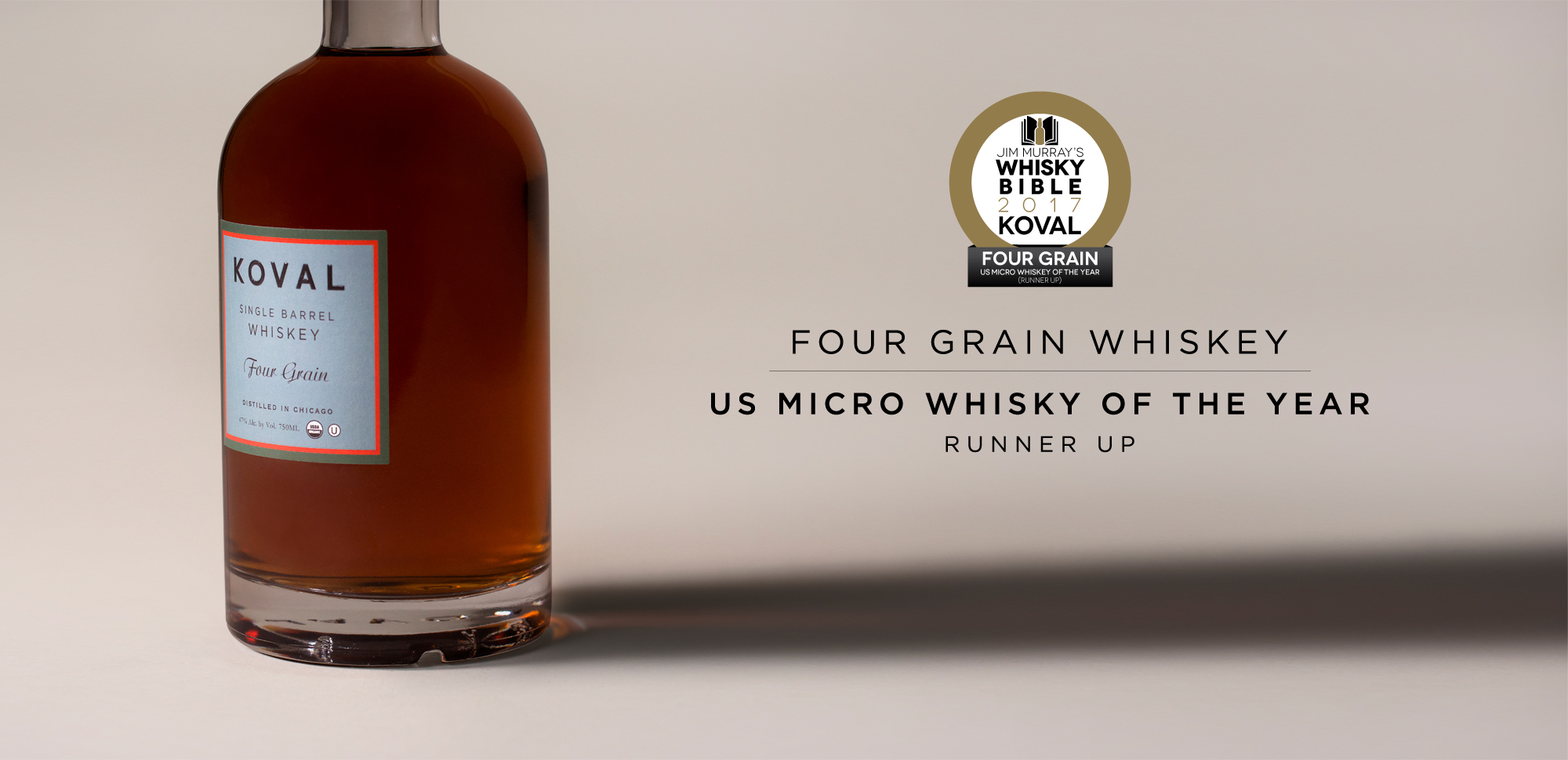 This will be the full experience - not only tastings, but a full emersion into the award-winning KOVAL world; learning about the production, tasting notes, cocktails, food matching and the intricacies of these beautiful products.
We will taste four of the gorgeous whiskies and you also be amongst the first in Australia to taste KOVAL's gin range, as well as the limited edition barrelled peach brandy, 'Susan for President' - an homage to the producer's eccentric Aunt Susan!
You would miss this for what reason?
(In the trade? Join our Hospo Masterclass here.)
Who are KOVAL?
Established in 2008, KOVAL produces organic whiskies in Chicago's first distillery since the prohibition. KOVAL literally translates as 'blacksmith', but can also refer to someone who forges ahead, does something new or out of the ordinary. This is exactly what KOVAL is doing in the Australian market, creating a fresh unique take on whiskies.
KOVAL embraces the grain-to-bottle mentality, from growing and distilling organic products, to bottling and packaging, each step of the spirit-making process is thoughtfully monitored. Founders Robert and Sonat Birnecker vowed to make organic spirits from scratch to change the way people understand whiskey. They created a new, signature style - using only the heart cut of the distillate and focusing on single-barrel expressions.
The Chicago team didn't stop there however, and have also turned their skills to the world of gin, and it seems a Limited Edition run for President!