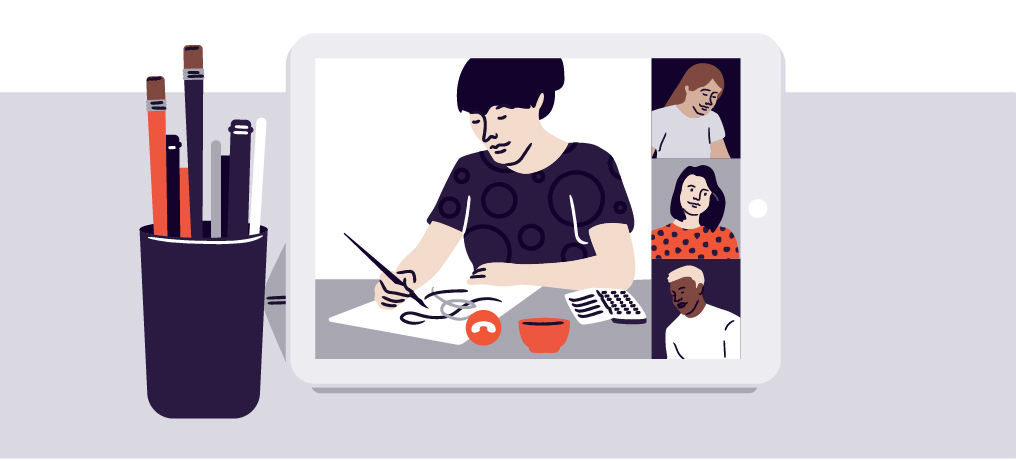 12 Ideas for Virtual Events
Do the words "online event" make you think of lengthy webinars or live streaming business conferences? You're in the majority. But 2020 is changing the game when it comes to hosting events virtually.
Around the world, resourceful event professionals are getting creative in how they're using livestreaming to broaden their reach, and they're not always doing it on big budgets. Thanks to inexpensive technology and tools, events of all sizes can reap the rewards of going online.
The value of virtual events
While virtual events may seem like they'd be less engaging, you'd be surprised at the value they can bring. It allows you to bring together a wider audience, and travel costs that could have prevented attendees from being able to attend a live event are no longer an issue. 
Plus, virtual means less overhead costs — after all, you're not budgeting for a venue, large events staff, and other in-person line items. So you get to drastically reduce your outgoings (not to mention, your carbon emissions), while spending more on curating the best virtual event possible.
Lastly, there's the data. It's much easier to track who is watching what when everyone is tuning in online. All that attendee data is music to sponsors' ears, which can make securing the best ones for your online event a whole lot easier.
12 ideas for virtual events
So how can you translate your in-person event experience into something valuable for people online? It's all about using the format to give attendees what they want (an online yoga class, family music concert, cooking masterclass, or virtual training) and offering ways to connect via chat features.
To help you get inspired, here are 12 ideas to help you pivot quickly and plan your event online:
Teach a workshop on your business expertise

Interview an industry influencer or expert

Show how to make your most popular cupcake

Host a series of courses on perennial gardening

Run a question and answer session about your business

Live demo your brand new product

Run an awareness webinar prompting attendees to donate to your cause

Teach your art/cooking/music/dance class online

Create a regular podcast/livestream series that addresses the latest industry issues
Invite a number of businesses and consumers to the same online platform to connect
Run technical one-on-one workshops via livestream (and take questions/requests)
Conduct a live virtual tour where you walk attendees through an experience from your perspective
And here are three examples of what virtual events look like in action:
Make the transition to virtual today
In times of uncertainty, when your attendees aren't sure they can make it in person, online events are a smart way to connect with your attendees and ensure human connection is not lost. 
Ready to get started? Discover how to host an online event that live attendees will love here.