The Ultimate Guide to Using Facebook Live at Your Events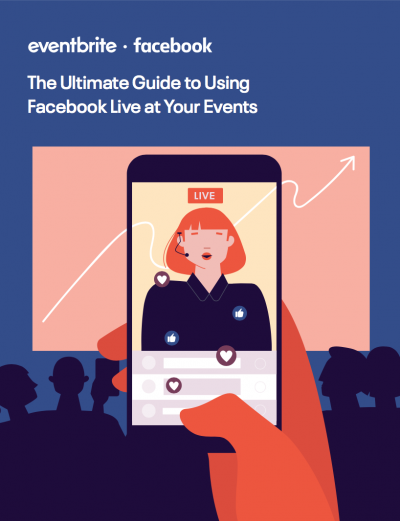 The Ultimate Guide to Using Facebook Live at Your Events
Check out this guide for one-of-a-kind guidance on how to record, produce, and schedule Facebook Live content that engages event-goers and drives ticket sales.
Your headlining band counts down. Your attendees cheer. But not all of them are in the audience.
Facebook Live can broaden the scope of your event beyond physical boundaries, making even those who were unable to attend in person feel like they are part of the action.
But you can't just set up and old phone camera and call it a day. By planning ahead with these tips from the Facebook live team, you can make sure your Live video is a seamless part of your event, strengthening your brand and driving ticket sales.
In this ebook, the Facebook Live team will help you:
Learn how to create valuable live content that resonates with your event audience
Use advanced tips to stand out from a sea of lacklustre live video
Determine which Facebook Live results matter when it comes to measuring your video performance
Preview
Facebook Live video ideas: Tell rich, intimate stories that engage event-goers
When you think about live video, the goal is to create an experience that will bring people back to you time and time again."
— Matt Labunka, Product Manager, Live & Co-Watching at Facebook
Live video can bring your audience face to face with your speakers and performers, making them feel like they're in the first row or even backstage. It can also fall flat — compelling them to quickly move on in their Facebook feed.
Your job is to make your Live content not just worth watching, but worth liking, commenting, and sharing. On Facebook, the more engaging a post is and the more you can get your audience to interact, the better signal you have for reach. The same applies for Live video.
Here are some of his suggestions to structure Live video to inspire eventgoers to watch and engage.
Build up excitement with exclusive announcements
The more anticipation and excitement you create for your event, the more tickets you'll sell. Use Live video as a way to pump your audience up. For instance, break the news about event dates, tease artists, unveil guest speakers, and reveal new vendors or sponsors.
You can amplify the hype by teasing the announcement in advance: