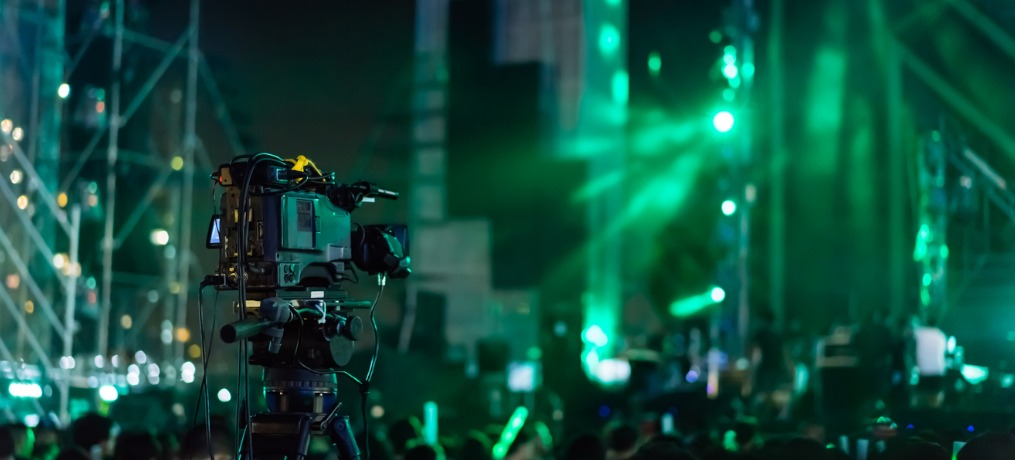 4 Things You Need To Know About Livestreaming Concerts
These days almost every concert-goer is a potential live music video producer. Fans are using their phones to shoot video at your shows, and many are streaming your shows live through Facebook Live and YouTube.
While their handheld video may capture a certain in-the-crowd excitement, fans expect higher quality live video from you — whether they're at the show and planning to relive the experience later, or watching from home.
If you're not delivering livestreams of your performances, you're not only missing out on valuable marketing exposure, but you're also losing ticket sales.
Here are four things you need to know about the why and how of livestreaming concerts.
1. Livestreaming drives ticket sales
Doubters may think that offering a livestream of every performance will erode ticket sales, but that hasn't been the case for Coachella, the pioneer of livestreaming an entire music festival. In fact, the opposite is true: livestreams grow ticket sales.
67% of live video viewers are more likely to buy a ticket to a concert or event after watching a live video of that event or a similar one. For annual events like music festivals, 30%  of those who watch a livestream will attend that same event the following year.
2. Facebook Live has the most reach
Facebook Live is the most popular platform for live video streaming, even more than YouTube. As such, it offers the most effective features for reaching fans. There are a few reasons Facebook Live is such a powerful platform:
When you stream live video from your venue or festival's Facebook page, all the followers of that page are notified that you are live

After the end of the stream, they'll still have access to the video, and they'll even get a notification that you

were

live

Facebook Live video can also be shared in

Instagram Stories

, so you can reach an even broader audience
3. Fans are engaged with live video
More than any other kind of marketing you can do, live videos provide a tangible sense of what performances are like at your venue or festival. And live online video can be a conversation that viewers can participate in through comments.
Facebook says users spend 3x longer viewing and comment 10x more on live videos than on recorded video. You can increase that engagement by playing up the potential for interaction. After all, viewers can see the comments and likes streaming in real-time during Facebook Live video.
While you may not be able to have the artist interact with fans while performing, there are plenty of opportunities for live interactive video, including:
4. Quality is important
A Livestream study showed that video quality is the most important factor for 67% of viewers when watching a livestream broadcast. Yes, you can use your phone for quick off-the-cuff videos, but stabilise it on a tripod. Don't give viewers video vertigo.
To take things up a notch, there are some inexpensive cameras, like Mevo, which are a solid step up from using your phone. You could go further and invest in two to four cameras, a switcher, and streaming software. Facebook has some helpful pages on getting started.
While the upfront costs can be significant, investing in video is cost-effective in the long term. According to Hubspot, 52% of marketers name video as the type of content with the best ROI. And remember, if you're not interested in investing in live video, there's a good chance your competition is.
What else is trending in live music?
Read expert insights from music industry veterans in 2019 Music Trends: The Top Predictions From Industry Pros.