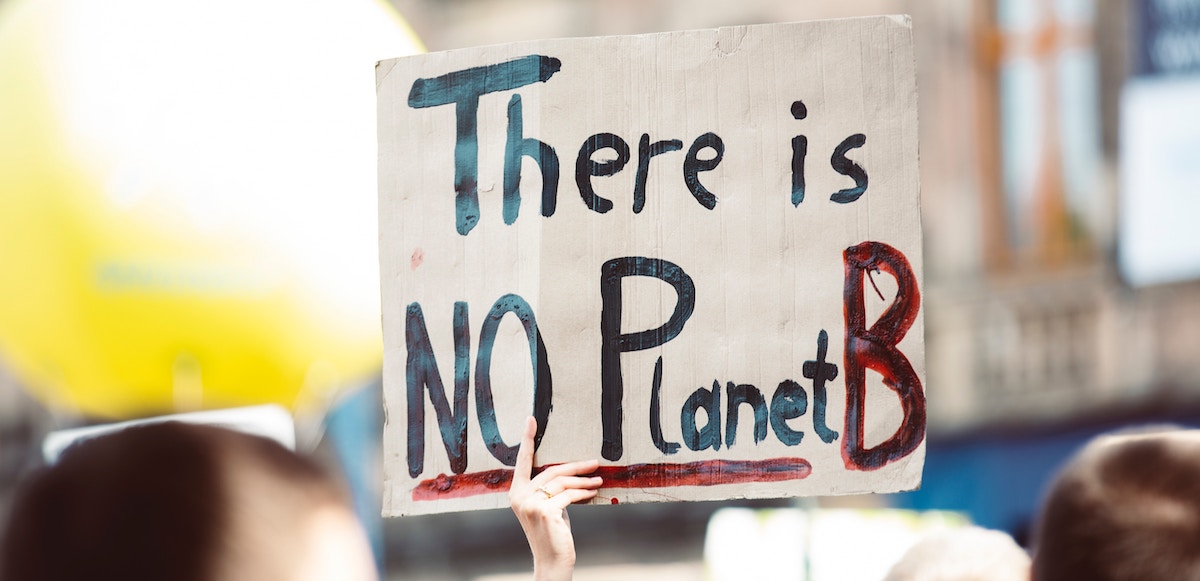 New Data on 2020's #1 Event Trend: Sustainability
Sustainability is more than a trend. In fact, a growing number of guests and event hosts have made going green a top priority in recent years. As our 2020 Event Trends Report revealed, just 11% of Australian respondents were actively taking steps to improve the environmental sustainability of their events in 2019, compared to a whopping 72% in 2020. This new decade ushers in not only a new awareness of the importance of going green, but also new options and alternatives for maintaining it. 

There are small steps you can take that will have a big impact. Here are five approaches to tackling environmental sustainability in 2020:
Leverage e-tickets and reduce paper waste
It goes without saying that less paper amounts to less waste. Chances are your attendees aren't interested in holding onto a piece of paper (or even finding a way to print a paper ticket). Streamline everybody's event day with e-tickets that are easy to scan and simple to keep up with. 
Almost 90% of event creators have adopted e-tickets in 2020. This is definitely a light lift and one of the easiest ways to make a big impact on the amount of paper being used and discarded at the end of your event.
Use reusable or biodegradable items for food & beverage
It takes some research and planning, but using biodegradable or reusable items for food and beverage offerings can make a huge impact. 60% of Australian event creators are already making the switch. If your event is large or this task seems daunting, look for small but high-impact changes that you can roll out. 
Victorian cycling event, The Great Vic Bike Ride removed 20,000 pieces of single-use plastic last year from changing their dessert packaging alone. Here are some other tips for tackling the sustainability of your food and beverage offering:
Develop a communications plan, advising attendees and vendors that you are aiming for a plastic-free event and asking them to BYO drinking bottles
Ban sales of plastic water bottles onsite across all concessions, but promote and sell reusable water bottles
Set up a dishwashing station on-site, or offer cup/bottle hire, refunding a deposit when the item is returned. This could be arranged directly with vendors, or in partnership with initiatives like Green My Plate or Returnr
If your bar areas require single-use cups, choose paper cups or implement a recycling program to reduce waste
Ban plastic drinking straws (and use paper if you really need straws at all)
Remove single-use condiment sachets by providing food vendors with enough counter or table space to provide bottles of sauce. If they're serving coffee and tea, ask that vendors include sugar in the order rather than leaving out sachets and plastic stirrers.
Offer vegetarian food
If we are going to be more conscious about taking care of the environment, it makes sense to also look at your food offering and the meat-free options. 38% of creators have already gotten the memo to add vegetarian and vegan options to their menu. Of course, reducing meat consumption is just one piece of the puzzle. Consider how you can:
Work with food and drink vendors that display a commitment to sustainable practices

Buy from local food

vendors

that source local from farmers, meat or otherwise

Encourage vendors to reduce wastage wherever possible and partner with a 'food rescue' charity such as OzHarvest to avoid throwing out good food
Most importantly, make sure your menu fits within the lifestyles of your guests to ensure they can feel good about their choice to attend your event. 
Encourage public transport and carpooling
Cutting carbon emissions has to be a group effort. And as much a large events can contribute to  them, as an event creator you can manage it by:
Partnering with

car ride services

 to get special codes for guests to ride share

Pre-arrange carpooling or bus transport to and from the venue

Provide details for public transportation to reduce the need for guests to drive
By being thoughtful about the guest experience and considering the ways you can do right by the environment, you position yourself as a trusted and responsible creator. 
Only choose venues that recycle
Putting on an eco-friendly event is not just about how you manage your internal operations. You'll want to make sure your venues are also sourcing sustainably, or you could backpedal on  the progress you're making to protect the environment. 21% of Aussie creators say they only work with venues that offer recycling. 
Take the time to research venues to and confirm you're on the same page when it comes to doing the right thing for the environment. For example:
Check that your venues have policies for energy efficiency, recycling, and waste minimisation

Organise waste stations into separate bins for compost, recyclables, and trash (and label them clearly!)

Rally guests to be intentional by promoting a recycle goal for your event
Don't fall behind on one of the new decade's most important event expectations
Sustainability matters to your guests and so does diversity. To get the full insight into what event creators are challenged by and working towards this year, download the full guide: The 2020 Event Trends Report.