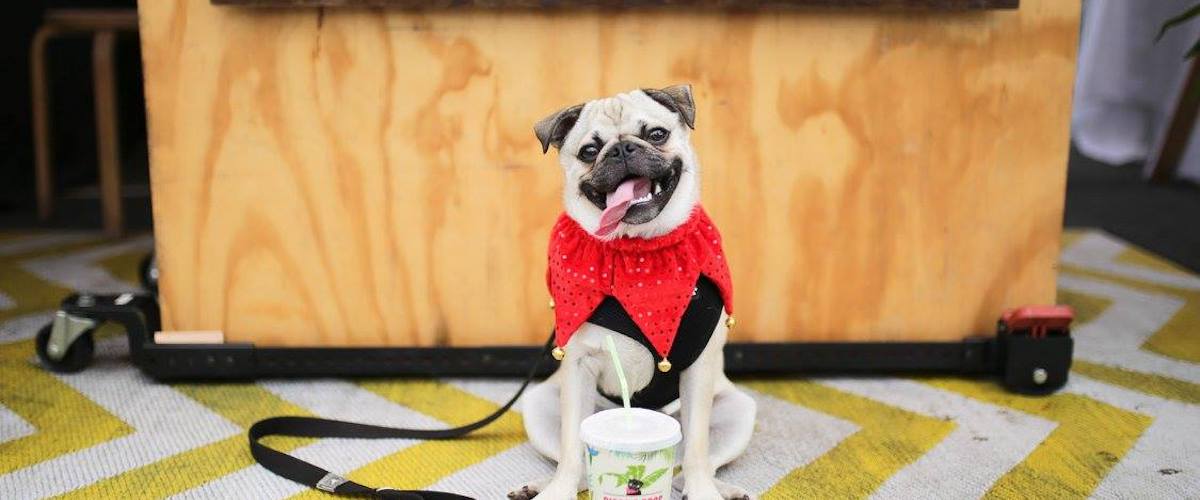 How Oxfam and RSPCA Ticket Their Free Charity Events to Boost Fundraising Dollars
If you're happy to accept walk-ins and donations on entry for a charitable event, there's no point in setting up ticketing, right? Wrong. Even for free events, non-profit event organisers should be taking the opportunity to set up ticket registration and collecting money upfront at every opportunity possible.
Event organisers running initiatives at successful charities such as RSPCA and Oxfam recognise the importance of ticketing free events in order to maximise valuable revenue.
Why? Because no-shows = lost funds.
This is especially true for a popular event where you rely on proceeds from the day to recover costs or generate important fundraising dollars.
Eventbrite organisers RSPCA Queensland discovered this for their 'Santa Paws' Christmas event, which offers supporters the chance to have their pet's photo taken with Santa Claus. Entry is free, with attendees paying for their photo to raise funds for RSPCA shelters. This is an extremely popular event and people were quick to book a spot to avoid missing out. However, this often resulted in an event 'selling out' without actually collecting funds. Every no-show at the event meant that a spot was taken with no donation collected.
By introducing pre-payment of photos on their Eventbrite listing, RSPCA Queensland have been able to maximise their fundraising opportunities. Supporters donate the cost of their photo upfront in order to secure a place, guaranteeing that a donation will be received. This comes at no cost to the organisation, as any booking fees associated with the payment are passed on to understanding supporters.
Event Coordinator, Jess Brain explains "It's really important for RSPCA to raise funds in Summer, ahead of a very busy time for our shelters. By accepting pre-payment for our Santa Paws event, we can secure donations for every booking while still allowing people to walk-in on the day and queue if they wish to wait. This results in higher donations for us, with no fees impacting our tight event budget. We find that people are very understanding about booking fees as we can explain that by passing on any fees, we receive 100% of the donation."
Allow supporters to make a donation
Even if you don't have a value-add proposition such as the Santa Paws event, there are other ways that ticketing free events can boost fundraising efforts. All of your event goers are motivated to support your cause, so ticketing can provide a simple way to allow them to make a further donation. You may be surprised at how many attendees are happy to chip in an extra few dollars with their ticket purchase or registration to donate to your organisation.
You can make the most of motivated supporters by ensuring your event registration page offers a direct donation option. Inevitably, someone interested in attending your event will go to purchase a ticket, only to discover that he or she can't attend on the date. In that moment, when they're already receptive and interested in your message, many will make a cash donation if the option is available to them right there on the ticket purchasing page. All Eventbrite ticket registration pages have the option to include a donation in the simple two-step checkout process.
When Oxfam Australia ran their 'Oxjam' gigs for good events, each ticketing page featured a donation option, so that if anyone discovered they couldn't make it to one of the events on offer, they could still show financial support to an event's fundraising target (pictured below).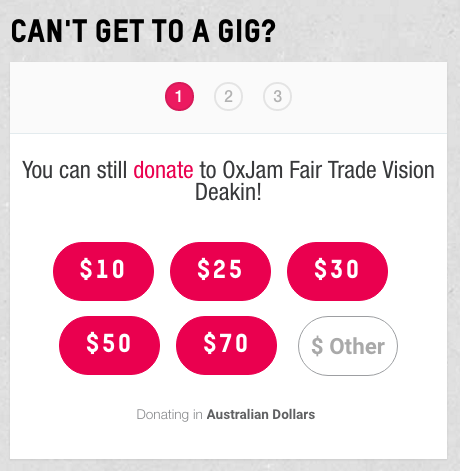 If you're interested in more tips and budget-friendly tools to help boost fundraising for your non-profit event, check out our free ebook "The Simple Guide To Better Events For Non-Profit Organisations".
If you would like to learn more about how Eventbrite partners with non-profits (including discounted pricing), please feel free to reach out or connect with me on LinkedIn.