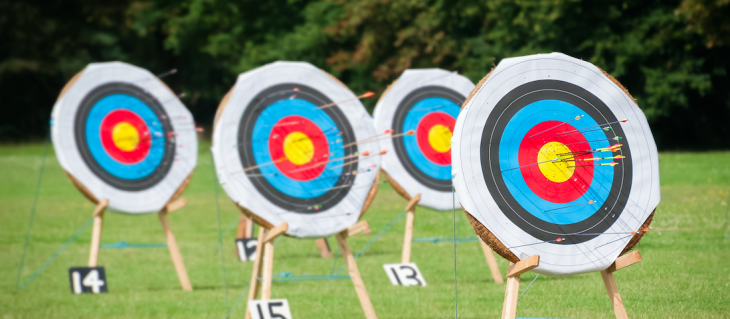 The Surprising ROI of Retargeting for Events
If you find yourself spending too much money trying to draw people to your event page, you might want consider allocating advertising budget to 'retargeting'. Instead of marketing to people who may or may not be interested, retargeting allows you to remind people who've already shown interest to buy tickets or register when they're ready.
Here's how you can start motivating serious return on investment (ROI) with retargeting.
What's the ROI of retargeting?
With retargeting, you can turn more event page visits into ticket sales — to the tune of six times the average ROI.
Retargeting works by showing advertising to targeted audiences of your choice: previous visitors to your site, your email list, or lookalike audiences. This enables you to capture sales you might have lost from interested individuals who just weren't ready to purchase earlier, and previous attendees who didn't realise this year's event was coming up. Retargeting is available on channels such as Facebook and Twitter, allowing you to grab a potential attendee's attention when they're on social media and in a position to easily coordinate with friends and take action in that moment.
Need an immediate boost in ticket sales? Across Eventbrite's retargeting program with Spectrum partner, Dandelion, 78% of conversions happened within one day of clicking on an ad.
Is retargeting right for my event?
Retargeting is highly effective with great return on investment — but it's not necessarily cheap. With a cost-per-click of just under a dollar, organisers whose tickets cost more than $50 are the most likely to see positive returns.
Music festival organisers in particular have seen stellar results from retargeting. We've seen examples of a 3-day music festival in Southern USA and a 3-day music and wine festival in California both achieving over ten times the ROI. They focused on retargeting page views and advertising to lookalike audiences similar to their fans on social media. While both these festivals both attract over 40,000 fans, your event doesn't have to be huge or expensive for retargeting to be effective.
Organisers of smaller, repeating events also generated revenue through retargeting. These events were as varied as shows at a music venue, skillshare classes, 5K races, workshops, financial seminars and association gatherings. Two race directors saw results above and beyond their expectations, including a marathon that started selling tickets in January for a November event. They used retargeting ads each time prices were about to go up and saw six times the ROI.
How can I get started?
To get the best ROI on your event advertising, you need to start by figuring who to target and what to show them.
Who to target
Overall, we found that organisers retargeting people who had previously looked at their event page were most successful, with an average of over ten times the ROI. Advertising to "lookalike audiences" on Facebook and Twitter (users with similar interests, location, and demographics of your followers) also performed well across the board. Organisers retargeting their previous attendees using their email address achieved an average of three times their ROI.
Target web traffic.

If you're seeing high page views without purchases

,

target people who have viewed your web page.
Target repeat business.

If you have big customer lists and past purchase history,

target your previous clients. This is a great way for venues and classes to attract repeat customers and drive loyalty.
What to show them
It's easy to customise ads for your audience. When you're choosing your creative, make sure you answer the question "Why should this person buy their ticket now, when they didn't before?"
Time-based ads are best.

Retargeting campaigns are most effective when there's a driver of urgency. Remember, you don't have to retarget someone with ads right after they view your page — you can choose the time that makes the most sense for your event.

Take advantage of any time ticket prices go up to put more money into retargeting.

Use captions like "Tickets go up at the end of month, so buy now!" and you'll reap the rewards.

A picture is worth a thousand words.

As with all

Facebook and Twitter ads

, the most successful ads are image-intensive. Facebook's algorithm displays posts with images more often, and tweets that include an image are 35% more likely to be retweeted than those with other types of content.
Now that you know the tips and the strategies, it's time to put retargeting to work for your event. Getting started is easier than ever with Eventbrite's Dandelion extension, which you can find in Eventbrite Spectrum.
Want to find out more on the what and how of retargeting first? Check out our Q&A with AdRoll on retargeting for events.