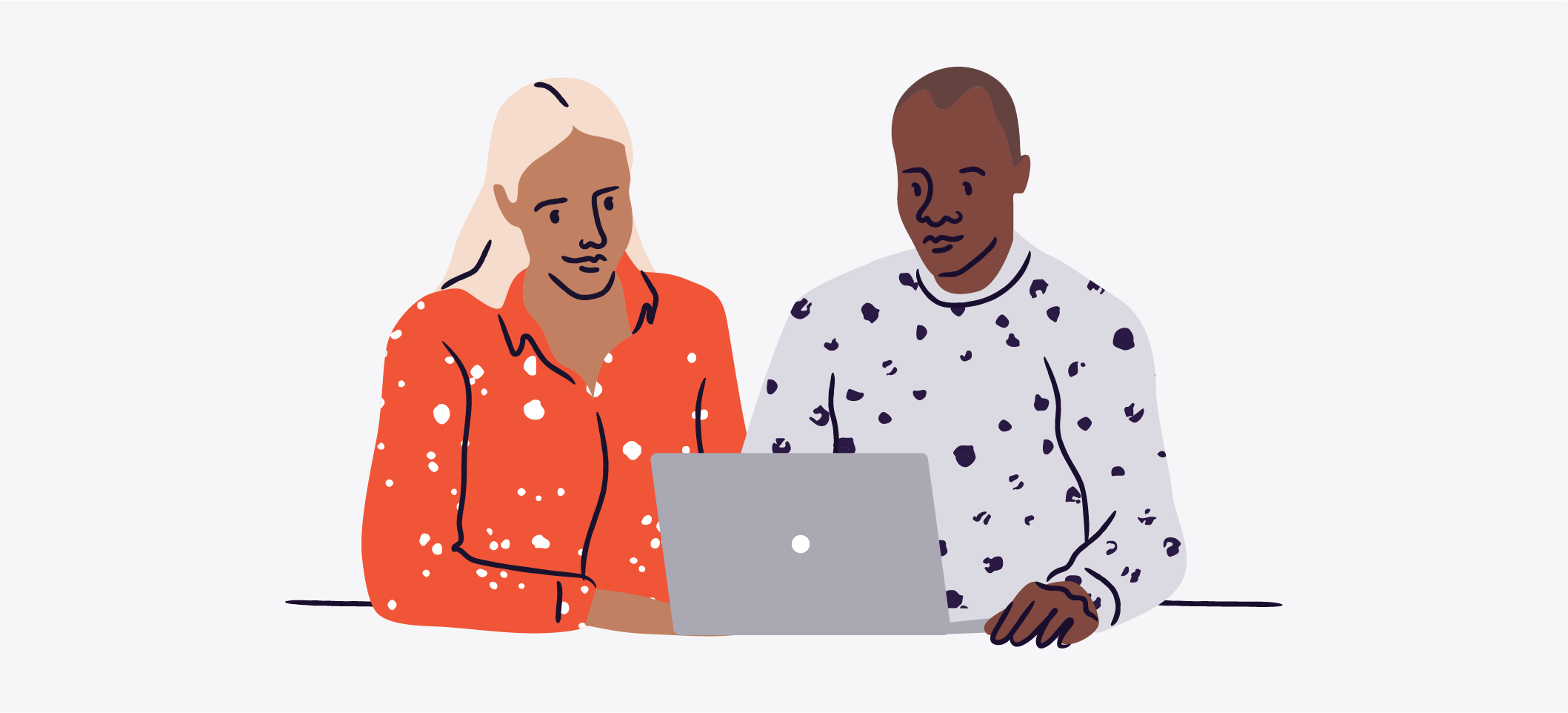 4 Solutions for When Virtual Events Go Wrong
Creators had no choice but to pivot to online event production with the onset of the COVID-19 pandemic, and these events appear to be here to stay even as local restrictions lift. Virtual events offer many benefits for creators and attendees. But like any event, they have many moving parts to consider and monitor, and sometimes mistakes can happen. When things go wrong in a virtual event, it's important for creators to be able to come up with quick solutions and ultimately learn from these mishaps.
Online event production comes with a specific set of challenges, some of which are very different from what you might face while planning an in-person event. We've spoken with several experienced virtual event creators who have overcome obstacles and turned their failures into successes. These creators have shared their worst moments and provided virtual event solutions for when something goes wrong.
Specific solutions for virtual event mishaps
After speaking with our experienced creators, we've pulled together four examples of the types of things that could go wrong at a virtual event, and solutions for how to fix the errors in the moment or at your next event.
No one shows up for your virtual event
You've planned what you think is an interesting event. You put together a marketing plan. You sent emails and had fun creating an entire social media campaign for your event. But what if no one buys any tickets?
Kellie Krouse, the Registrar at UrbanGlass in Brooklyn, New York, dealt with this exact problem. She and her colleagues planned a virtual event that would attempt to re-create the experience attendees had at similar in-person events. The holiday-themed experience would give attendees the opportunity to have a one-on-one session with an artist at UrbanGlass who would then create a custom glass "cookie" to the attendee's specification. In previous years, attendees would have come to the studio and joined in the cookie creation themselves. Krouse and her team tried to showcase the fun and festive nature of the event on social media and did a themed photoshoot for Instagram. They were excited and had planned for 40 attendees, but only a single family signed up.
Ultimately, Krouse says, they learned that "virtual is virtual, hands-on is hands-on." They couldn't recreate what was really unique about an in-person experience. "We realised that demonstrations work really well in the virtual space, and group classes work really well in the virtual space. What was missing in those one-on-one virtual experiences was the community connection. People want to be in community and they want to be learning together." This is something that Krouse's team learned from surveying their audience and thinking critically about what their audience needed. They subsequently created online group classes about topics such as the business of glass and design building blocks, which were ultimately far more successful.
Attendees don't have the link or cannot access your event
On the other hand, what if you sell lots of tickets to your virtual event, but then no one can seem to enter the Zoom? This happened to Janie Chen, the Events Coordinator at Eastwind Books in Berkeley, California. She and her team were expecting 500 attendees for their first online event, a comedy event called "Stand Up For Books" featuring well-known comedians like Margaret Cho and Jenny Yang. When the event started, they were flooded with emails from attendees who couldn't find the Zoom link or just couldn't access the event.
As with the issue UrbanGlass had with their event, Chen's team determined that this mishap was caused partially by a failure to consider their audience. "We realised that a large part of our audience includes older folks who struggle to navigate Zoom," Chen noted. Staff members were also still trying to get used to the new event format and technology and needed to get familiar with setting up their virtual events for success.
When it came to finding a solution, Chen and her team decided to "use multiple platforms, to make [their] events as accessible as possible". They made sure to have event information in all of the right places, displayed in a simple, user-friendly way, and began incorporating the event link into confirmation and reminder emails sent out to attendees – which is easy to do when you use Eventbrite. Eastwind Books also branched out, using Facebook to livestream its events and YouTube to post archived content.
Your event content doesn't flow
Chen and the rest of the Eastwind Books team also experienced another virtual event hiccup when their best-laid plans for a moderated event didn't work out. During a recent poetry reading where two different poets were sharing their work, the team realised their initial format didn't make sense. "Midway into their conversation we realised that our original plan of having a staff member interject and moderate the Q&A session would really disrupt the flow and dynamic that the two poets had cultivated." Chen and her coworker struggled with communicating with the poets in a way that wouldn't disrupt them.
"No matter how much you prepare for it, little things like that are inevitable and you have to respond in a quick and flexible manner," Chen said. The team began scheduling tech rehearsals a week in advance to try to mitigate these kinds of issues. During the rehearsals, Eastwind staff would run through any slides or multimedia parts of the event, identifying and correcting any mistakes. The team also found out each presenters' preferred way to be contacted during the event in case of any issues, which also helped course-correct during future events.
Your team is struggling to find partners or sponsors for your event
Finding sponsors or partners for your event can be quite an undertaking, but both Director of Public Programs at Greenwood Cemetery, Harry Weil, and Founder and Organiser of The Bloody Mary Festival, Evan Weiss, have found solutions to this challenge.
"We were working with people who were treating Greenwood as a site rental instead of collaborating with us," says Weil. "They were building a brand and building an identity to our detriment." The wrong partnerships can be just as big of an issue for online event production as for in-person events. Weil and his team worked to better understand their community and audience and to identify the kinds of partners with whom they could enter into a mutually beneficial relationship.
"Partners and sponsors started local," says Weiss when speaking about The Bloody Mary Festival, "but as we grew we were able to expand our reach." Working with local vendors and businesses is a great way to get a foothold into the local community, especially for an event like the festival, which operates in a number of different cities.
Virtual event best practices
When it comes to hosting virtual events, you won't be able to think of everything that could possibly go wrong, but with good planning, you can get ahead of many potential issues. We've come up with a list of online event tips for you to refer to as a best-practice guide when hosting your next virtual event.
Think about your audience and their needs and desires before planning an event.
Reach out to partners and sponsors who share your values and will help meet your goals.
Choose the right technology for your audience and your team.
Assign roles for each of your team members to ensure a dedicated response to attendee tech questions.
Make sure it's clear to your attendees how they enter the virtual event.
Send your event link to attendees in multiple different emails and communication formats.
Test your technology before the event.
Plan a tech rehearsal with your speakers or presenters prior to the day of the actual event.
Find out how to best communicate with your team and any presenters during the event.
Communicate openly with your team before, during, and after the event.
Be prepared to think on your feet.
If mistakes occur, be honest with your audience about them, and learn from them.
Ready to plan your next great virtual event?
Virtual events can be extremely rewarding, and even if you do have a few minor glitches, many audiences understand that creators are often still adapting to virtual formats. Plan ahead, have a tech rehearsal, and give yourself a break – event creators know better than anyone that sometimes the unpredictable happens.
If you're looking for online event ticketing solutions, check out Eventbrite's ticketing platform. Eventbrite's virtual events platform does some heavy lifting – it helps you through the process from planning to putting on the event.