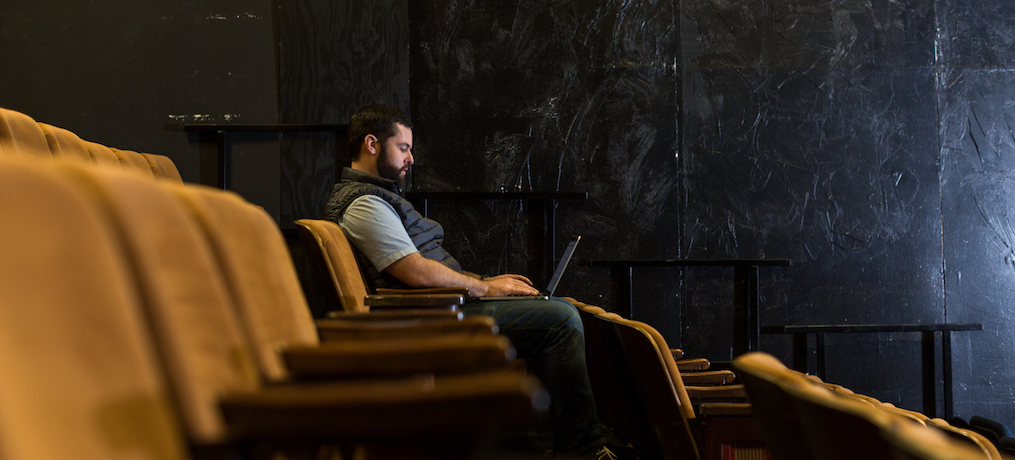 How to Draw Online Fans to Your Live Comedy Shows
We're living through a golden age of comedy. The genre is more popular than ever, fuelled by technology and a generational shift as consumers increasingly value experiences over things. And it's not just the big names that are benefiting from the boom — up-and-comer comedians and venues are, too.
Online consumption of comedy seems to be insatiable. The world's top ten comics on social media have a combined reach of more than 125 million fans spanning Twitter, Facebook, YouTube, and more. Look at streaming sites and you'll find a similar story with the likes of Netflix and Stan investing heavily in stand up comedy content. 
Here's how artists and promoters and organisers are leveraging this growing interest online to grow their audiences and evolve the live comedy experience.
Growing a digital fanbase
Thanks to a plethora of new platforms for comedy — from podcasts to livestreams — there's been an outpouring of fresh comedy from a wide and diverse group of comics. This original content is helping comics, promoters, and comedy venues alike grow their audiences.
"Never before has so much original material been this easy to access and been consumed by this many people," says comedian and writer Elahe Izadi. "Never before has the talent pool of comedians been this deep, and in format, voice and material, this diverse."
From social media to podcasting, up-and-coming talent now has the ability to share material directly with fans. This format allows relatively unknown comics to be more easily discovered by networks like Netflix, which in turn makes it possible for them to amplify their reach.
Similarly, comedy clubs and larger venues are also attracting new fans online with digital content. Take the famous New York comedy club, The Stand, for example. The venue's YouTube channel has 44.8 thousand subscribers and counting, while its most popular video has 6M+ views.
Drawing online fans to live shows
Comedy is most powerful when experienced live, which makes it easier to turn digital fans into in-person attendees.
"There's an undeniable golden age of comedy underway with on-demand media access of comedy blowing up on a global level," says John Cornett, who directs the comedy team at Eventbrite. "The end result for comedy fans is to act on the digital content they love by going out to see comedy live."
These live experiences range from intimate comedy clubs to large-scale events, like the Melbourne International Comedy Festival which draws up to 770,000 attendees each Autumn, making it Australia's largest cultural ticketed event.
Comedy is also being added to established music festivals around the world as a way to create more value for attendees. Boston Calling (40,000+ attendees) and Life Is Beautiful (137,000 attendees), for example, each offered full comedy lineups this past year.
Using technology to convert more fans to attendees
So how do comedians, promoters, and venues turn that online interest into a live experience? Part of it is booking the right talent to engage fans. The other part is using the right technology to make the ticketing experience seamless, so you can quickly turn viewers or listeners into attendees.
That means making it easy for fans to buy tickets from their phones, on social media platforms like Facebook where they follow comedians, and through other apps where comedy fans spend their time. By selling tickets to shows on the apps where comedy fans are, you can seriously increase sales. In fact, events that sell tickets directly on Facebook drive 20% more sales and 2x more free registrations on average than events that redirect to a ticketing page.
To learn more about how you can pack the house at your next comedy show, download 10 Best Ways to Sell Out Your Event.