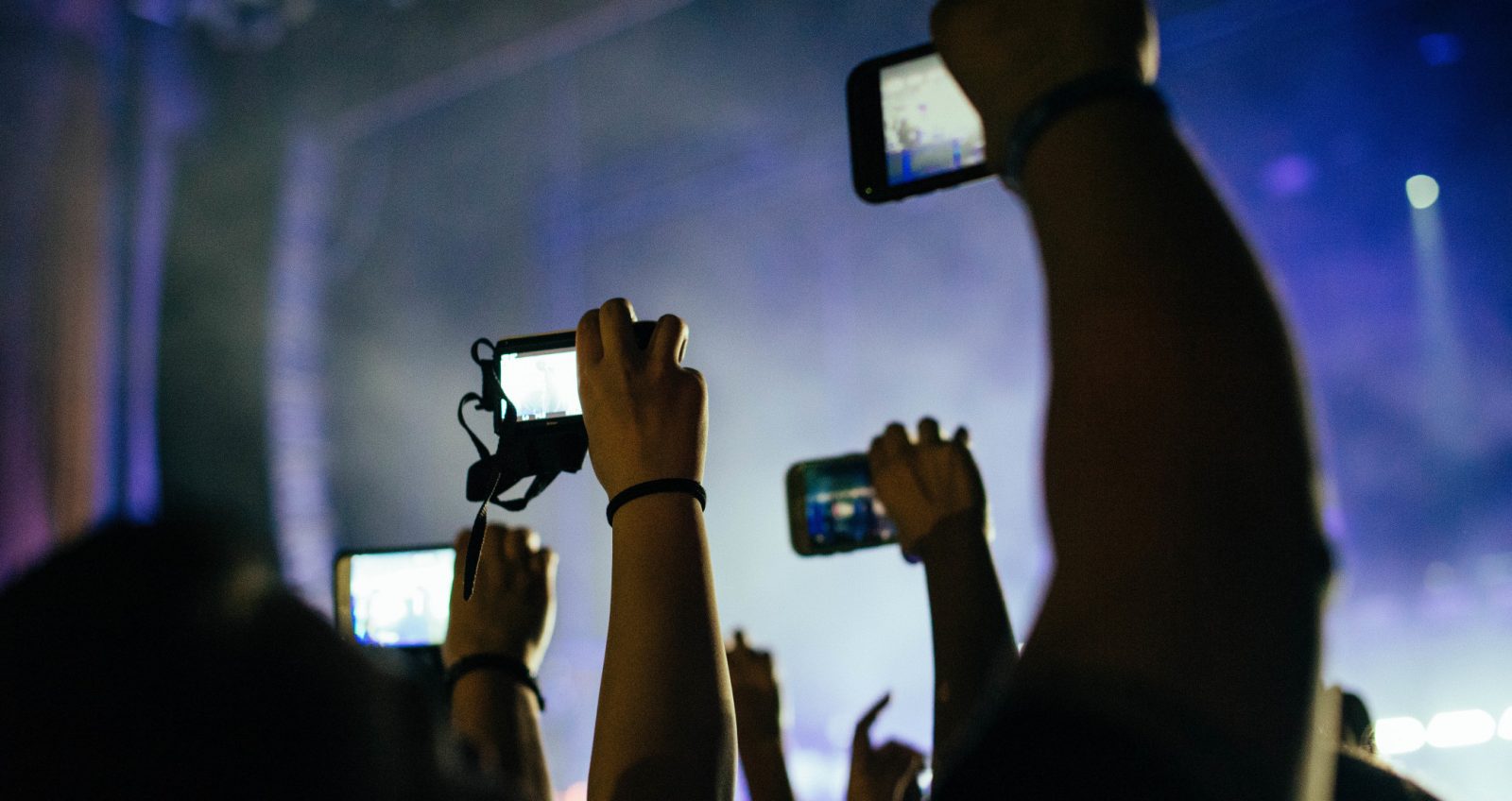 3 can't-miss music technology predictions from 20 industry tastemakers
Live music technology is transforming the industry. Those who stay ahead of the curve have a huge opportunity to impress fans, simplify their work, and increase profit. So, how can you get smarter about how you use technology to produce and promote live shows?

To find out, we interviewed 20 international music and technology leaders who are on the cutting edge of music technology. We also surveyed nearly 50 live music venues in the US and London about their top challenges, and how they're using technology to solve them. This gives us a glimpse at what is happening now, as well as trends we can expect to see hit Australian shores in the near future.

Here's how tastemakers predict music technology will change the business — and which tech they say is worth your investment now.

Get all six concert technology predictions from industry experts in the full report.
1. Wearable tech and light-up wristbands will add a whole new dimension to live performances
Taylor Swift and Coldplay made headlines for giving fans wristbands that light up with their performance. Our experts say this is just the beginning of technology that makes fans part of the show.

"Light-up wristbands are giving a whole new dimension to lighting at a show," Rob Bonstein of Paradigm Talent Agency says. "Artists will always come up with new ways to wow an audience and bring them into a show."

One new way to use wearable devices at shows is to create a "heat map" of how the audience is moving to the music. By using phones or wristbands, performers could see how the audience is responding to their set in real time. This could influence the content shown on stage in real-time. "We'll allow the audience to impact the show as the tech gets cheaper and smaller — the visuals and music will be more reactive," Max Pollack, a Founding Partner of MATTE Projects in New York City, says.

For DJs in particular, this tech could be used to affect the music performed as well. "One of the big push backs on EDM is that it's canned," says Jesse Kirshbaum, Co-Founder and CEO of NUE Agency. "If the audience can interact with the DJ, then the DJ would be creating energy, not just pushing buttons. That will be a huge win for EDM culture."
2. "Drone selfies" will take over social media
"Social sharing in concert environments will evolve," says Josh Greenberg, the Global Director of Experiential Marketing at Spotify. He predicts fans will move towards telling "a story of group engagement instead of singular engagement."
By enabling fans to use visuals to embed their personal story in a larger moment, you leave them more satisfied at the end of the night. With drone photography, the fan can place themselves within the group and the larger context of the event.

"Some of our most successful posts on social are performance shots that include the audience" says Neal Cohen, the Marketing Director at Superfly. "It compels people to want to say they were there, so you get the 'Hey, that's me!' reaction. Between RFID technology and drones, soon we'll be able to actually zero in on that feeling, with photos that place the fans in that exact moment in time."

3. Fans will purchase tickets on their favourite sites

Streaming and social media platforms have become the go-to destination to discover concerts.  "We're going to see a shift in how music discovery integrates with the day-to-day needs of a venue," predicts Rami Haykal, the Talent Buyer for PopGun Presents.

One upcoming shift will be the ability of fans to buy tickets the moment they discover a show — through the platform they're on in that instant. 98% of surveyed venues said enabling ticket sales on other platforms will drive growth in coming years, with nearly three out of four calling it extremely impactful. "The fewer clicks it takes to get a ticket, the better," says James Moody, the owner of Mohawk in Austin.

Luckily, technology companies are listening. "The advent of social media and music streaming give the average music fan more information about their favorite artists than ever before," says Jordan Gremli, the Head of Artist Insights at Spotify. "But all that information can be overwhelming. At Spotify, we feel that organising all of that information for our users will be beneficial for both our users and for artists. To that end, we've recently launched several features that help users find shows near them featuring artists they love."

The potential of these platforms doesn't end with helping users find shows — they can help users buy tickets to shows as well. "Our primary focus for Facebook Events is helping people connect and spend time together in the real world," says Hema Budaraju, the Product Manager for Facebook Events. "Enabling the ability to buy Eventbrite tickets on Facebook provides consumers a convenient and safe way to go to events that interest them, and helps event organisers and promoters sell more tickets."


Live music technology is getting smarter — are you? Check out the full report, "
The Future of Concert Technology
" to stay ahead of the curve with all six can't-miss music tech predictions from industry tastemakers.