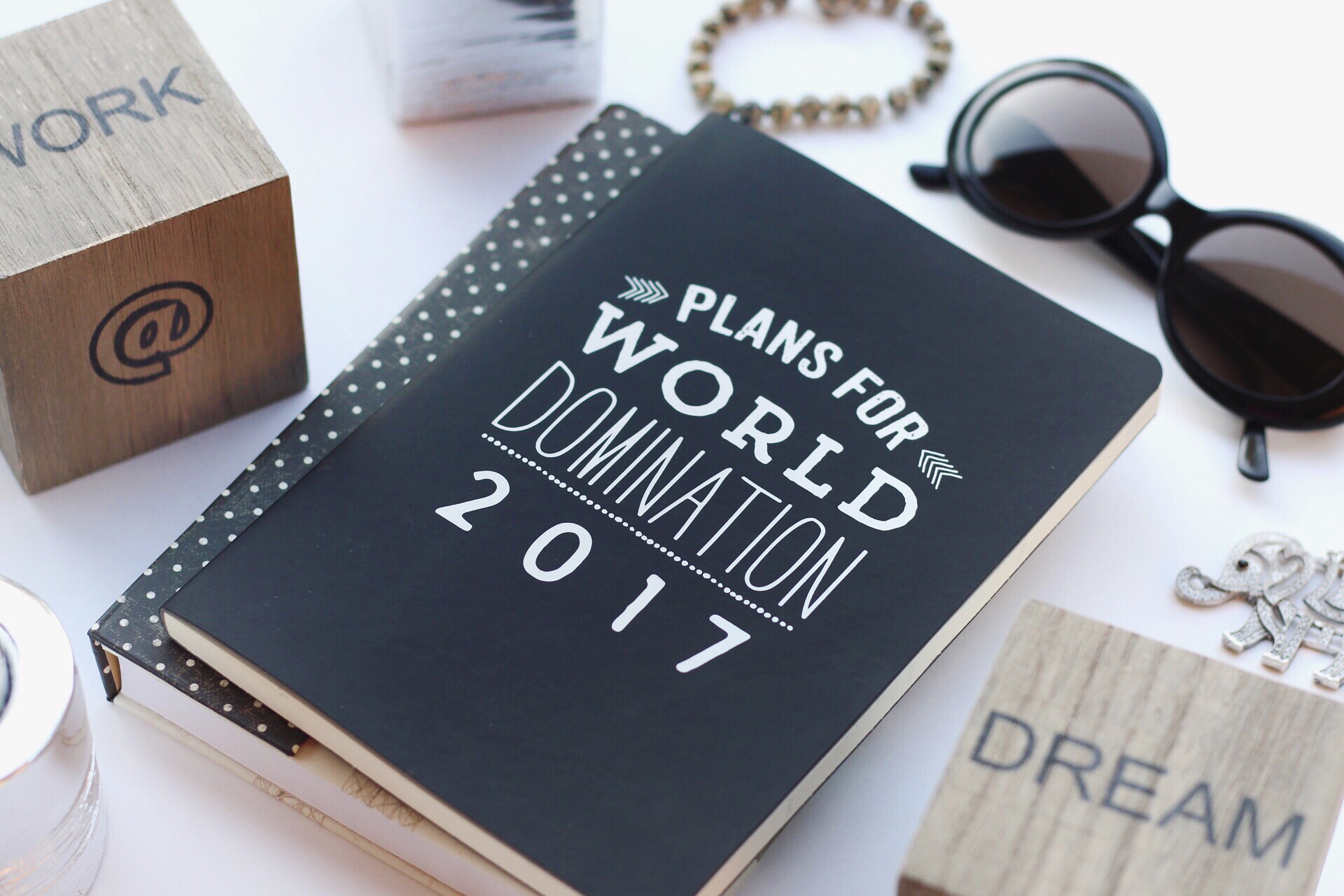 Hot event trends to implement in 2017
Every December and January, industry professionals seek to look to the future and predict what will be hot for the year ahead. We put together three posts at the start of 2016 to consider trends in festivals, business events, and event technology.
As we approach 2017, we've looked back to determine what we got right and more importantly, ask "what should event professionals be looking at in 2017?"
Event trends that shaped 2016 and what to watch in 2017

Mobile will continue to dominate our internet and purchasing habits
The importance of mobile-optimisation for event websites and ticketing can't be understated. It's not just a trend, it's the new normal. Mobile use has continued to grow month on month in 2016 with no signs of slowing down. In February, Nielsen Digital found that Australian adults were spending an average of more than 28 hours per person browsing websites and apps on their smartphone alone, higher than any other device.
The same goes for booking tickets. With the time spent on mobile devices increasing month on month, it's time to shift the mindset that people only use their mobile devices on the fly. Globally, mobile ticket purchasing is already strong and according to Juniper Research, is expected to more than double by 2020.
Managing guest lists via mobile apps is another a must-have for 2017. Aside from providing a smoother experience for attendees, it also provides invaluable data back to event professionals. Eventbrite users can manage events and get real-time reports on your mobile with the free Eventbrite Organiser App.
Read more: Increase ticket sales with a mobile-first approach
More value could be seen in exclusivity and tech-free zones
On the topic of smartphones — viewing the world through a screen has become commonplace in 2016. However, not everyone is a fan. There is an increasing divide between those that choose to film entire events with their phones above their head, and the poor people who get stuck behind them.
Entertainers themselves are starting to shun the use of smartphones during performances. Artists like Jack White, Guns n' Roses, Alicia Keys, Ellie Goulding and many more, are either asking fans to put their phones away for certain songs or even attempting to ban their use altogether.
In response, new technology such as Yondr is being developed to allow venues and artists to create phone-free zones for performances. If that wasn't enough to convince you that some events may be moving towards phone-free environments, Apple themselves have recently patented technology for deactivating iPhone cameras at live concerts. No word yet on how or when this technology will be implemented, but it's a sign that this is being taken seriously.
So what does this mean for event professionals in 2017, who wish to actively encourage smartphone use at events? While fans posting on social media is a form of aspirational marketing for venues, John Riccardi, a Strategic Account Manager in Music at Eventbrite, calls these phone-free zones a form of mystery marketing. "In an age where everything is online already, events and activities that are off limits to phones and cameras are equally popular," Riccardi says. "It creates a 'you had to be there' event, which can only live on by word of mouth from those with bragging rights."
Another trend that may address this is the idea of more intimate and exclusive events to dial up the mystery. Exclusive or event secret events that encourage active engagement at the event, without asking attendees to broadcast the event to the world. Hiring a professional photographer and supplying photos on social media platforms after these events will help attendees share their experience without disrupting the moment.
Virtual and augmented reality will take stage
In 2016 we chalked up VR and AR as 'fun to watch', not anticipating any big waves for the technology this year. This was largely correct as far as events go, with the technology still in quite early and experimental phases. Augmented reality (that is, imagery overlaid over real life, viewed via a screen) made a bit of a splash with the release of Pokemon Go, which sent marketers into a tailspin trying to work out how to capitalise on the popularity of the platform. However, this fad was short lived and users quickly faded, teaching us all a valuable lesson — it's important to follow a strong marketing strategy over getting drawn into hype over new platforms.
So, is virtual reality a trend to implement in events for 2017? Yes and no. While it's not commonplace just yet, the technology is improving, with Google and Samsung releasing VR headsets that are becoming readily available for consumers. Event professionals involved with visual arts, film festivals, technology, education, and conferences/expos can expect to see VR used more in events in 2017. If you were putting on a gaming event for example, this would be a must. For everyone else, before jumping in head first, it would be worth attending other events using VR headsets. This will help you explore whether or not VR can assist you in achieving your event goals or improve attendee engagement enough to be worth the investment.
More events will be streamed online
According to Digitell, 30% of people who watch a livestream of an event will attend the same event in person the following year. Video content is on the rise and new tools are making it easier than ever for event professionals to get involved.
In 2016 we mentioned Periscope (linked to Twitter) as a tool for streaming event video. In 2017 we should see an increase in the use of Facebook Live — giving event professionals the opportunity to broadcast live event video to their existing audience. Most events have a larger presence on Facebook than Twitter, so this presents a new way of connecting with fans. Instagram has also confirmed that they are working on a live video feature — stay tuned!  
Snapchat will stay popular, but Instagram Stories will challenge them in the event space
We knew Snapchat would be big news for event professionals in 2016 when it introduced features just for events, such as Live Stories, to capture attendees' point of view right from where the action was happening. We were also excited about the potential of sponsored geofilters, which were unavailable in Australia at the time, but have since been launched here. Expect to see more event geofilters used at Australian events next year.
Will Snapchat still be a platform to implement for events in 2017? Absolutely, if your event targets a youth audience. If it doesn't, or you worry about the time and effort of building a new platform, Instagram has a competitive solution with the introduction of Instagram Stories. They work just like Snapchat, except that you can broadcast to your existing Instagram audience and anyone that views your profile. Instagram Stories can also be discovered in the Explore tab, just like photos. Expect to see more event-friendly features from Instagram and a continued push to encourage users to share live moments.
Read more: Why you should use Snapchat for your event — and how to do it
Data will be needed to secure better sponsorships
Technology, and your access to it, has revolutionised the way events are organised. It's also changed the way event sponsorships are won. To improve your chances of getting sponsored in 2017, you'll need to prove the value of sponsoring your event by digging deep into your event data. In addition to attendee demographics, sponsors are now looking to see who is exposed to your event (non-attendee data such as vendors and media), revenue generated by previous sponsors, and who is talking about your event online. If you're not familiar with your event statistics and ways to collect data, now is a great time to get started in preparation for the year ahead.
Free download: The new rules of event sponsorship
Event technology will let us track attendee behaviour
Really savvy and tech-forward events will be able to learn more about their attendees than ever before. Use of technology in event tickets such as RFID wristbands is increasingly popular for big events and festivals overseas, so this should start to become more common in Australia between 2017-2018. RFID technology can reduce ticket fraud, allow cash-free payments, and monitor the flow of attendees around your venue.
If you're not quite ready for RFID but would like to better manage the flow of attendees entering events, a good place to start is the Eventbrite Organiser App — ideal for guest list management and check-ins from any mobile device.
If you've been following tech trends for a while now, you may have noticed that 'proximity marketing' has been mentioned for a while — or in simple terms, using small bluetooth devices (known as beacons) to push messages to a dedicated app as people pass markers. It has been on the hottest trends list every year since 2013, but the uptake in Australia has been fairly slow for events.
While certainly an interesting technology premise (giving organisers the ability to map attendee behaviour and interaction) it has yet to be seen whether this will ever take off in Australia outside of technology events or permanent sites such as art galleries.
Attendees will expect more healthy options at events
We predicted 2016 to be the year of wellbeing and mindfulness, with the trending colours being calming pastels, and healthy living on everyone's mind (take the paleo craze for example!). Event professionals have been taking notice and putting more thought into health and wellbeing.
Event attendees are starting to expect healthier options to be available at events, which will see this trend continue in 2017. Another movement that has been gaining momentum in 2016 is that of inclusiveness. While event professionals are always trying to keep as many people happy as possible, there is an increasing expectation for events to cater to as many needs and preferences as possible, such as offering higher quality non-alcoholic options for networking events, rather than just water.
Read more: Wellbeing Trends: Useful advice on how to make your event healthier
Looking for more trends and inspiration for 2017 event planning? Find out what is happening overseas with all the international event trends you need to know.