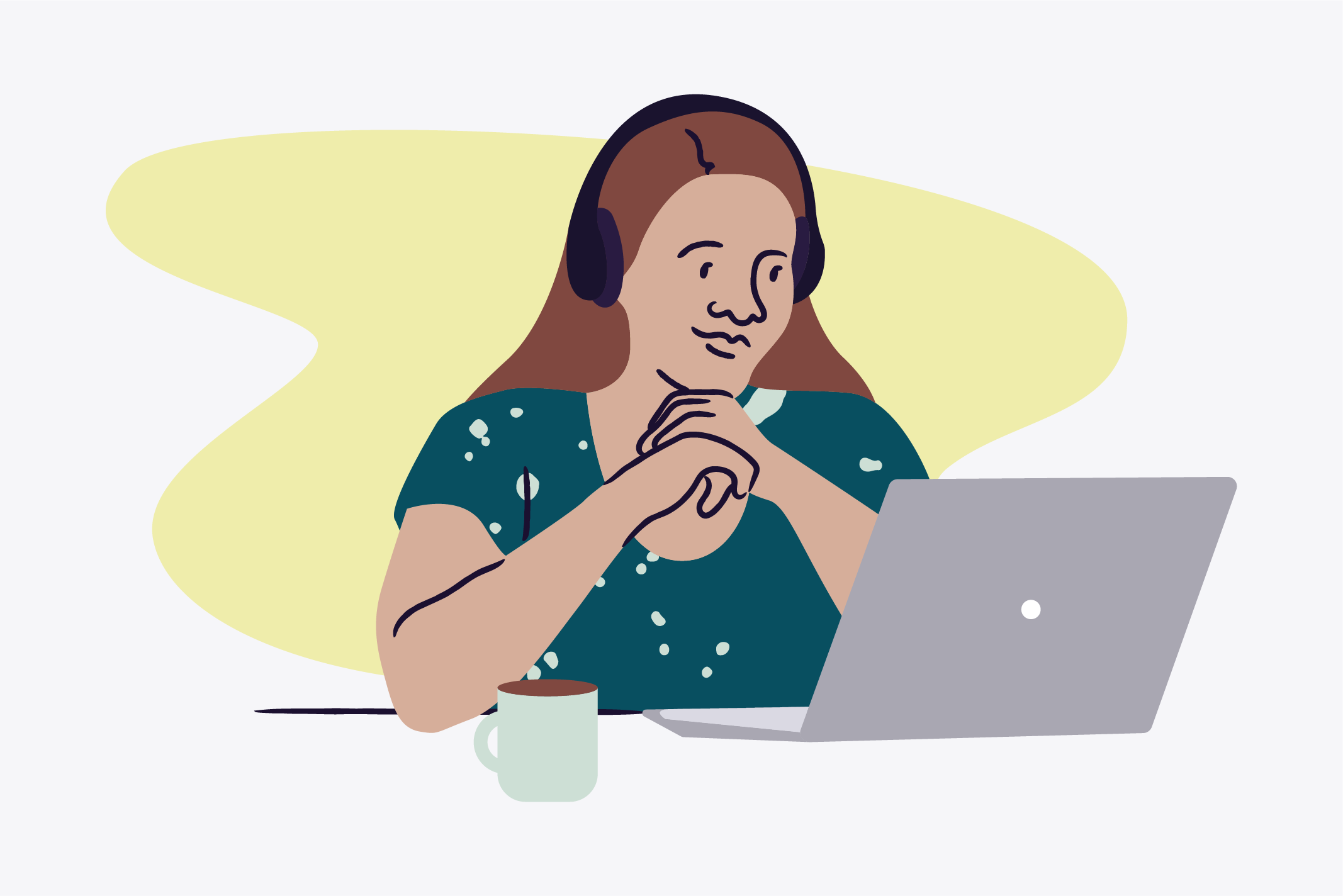 How to Host a Podcast Launch Party or Event to Grow Your Audience
Podcasts have been trending for a while, and after multiple lockdowns in the last few years, listenership has grown exponentially and there are now podcasts about every topic you could think of. If you are launching your new podcast or want to grow your audience, a listening party is a great way to stand out.
Podcasts are an opportunity to connect with your audience virtually, but holding a podcast launch party can grow your audience and showcase your brand in new and creative ways. In-person podcast events allow you to connect to your audience on a different level and increase your visibility.
Read on to discover creative ways to promote your podcast with an innovative event. We'll take a look at how other creators have promoted their shows through podcast networking events.
How to host a podcast launch party
You might want a small affair, where you can get honest feedback from a test audience of people you trust. Or you might want to promote your event far and wide on social media, livestream it, get some great promotional images, partner with similar businesses and grow your community, big time.
Whether you are going for a soft launch or an all-out party, read on to find out how our ticketing and marketing tools can help you make it happen. We've started by talking to some super creators who've successfully hosted podcast parties, to find out about their ideas and the results.
Creator story: Bewitching the Home
Bewitching the Home explores holistic design and sacred spaces, and their extraordinary influence on all areas of our body, mind and spirit. Hosted by interior designer and mystic, Rachel Larraine Crawford, the show features conversations with special guests and ventures through the realm of mindfulness, wellness in the home, and sustainability.
Based out of San Diego in the US, Rachel was inspired to create her podcast as a way to serve more people in her community. "I had an inner calling to share my expertise to more people and the podcast seemed like the next evolution. When 2020 happened I had to take my in-person events virtually, and that's where Eventbrite opened doors to people from all over the country, which was really cool."
Rachel partners with other companies and brands for her events, having hosted regular moon circles at places like a tea shop for many years. By partnering with a photographer, drink providers and the venues themselves, Rachel keeps the budget tight while building up her business community and aligning with brands with similar values and ideals.
Rachel has an impressive back-catalogue of workshops including Feng Shui, Tarot, Holistic Interior Design, and now a podcast launch party. Rachel continued, "Eventbrite was the platform I used to sell tickets to all my events and has helped immensely with connecting to people I would have otherwise never met. Eventbrite also has been huge with keeping everything extremely organised." Rachel says she already considers her event a success, adding that many attendees were new clients. "My next steps are to continue to create monthly in-person events and grow my podcast."
3 tips to plan your podcast event
Understand your target audience
As you're marketing your podcast, you should get an idea of who your target audience is because it will influence your podcast event planning. Choose an event theme and location based on your audience demographics. For example, if your target listeners are teens, you wouldn't host the event in a bar and if your event is for working parents during working hours, consider offering childcare or children's activities.
Plan an event that fits in with their interests
Is your audience local or global? This will help you to decide if your event should be online, in-person or a hybrid of both. You could invite speakers or influencers to impress your target audience and perhaps even bring some of their fans with them on the day.
A food podcast launch party could be hosted at a local restaurant or bar. Read our next creator spotlight for some quirky and fun virtual event ideas around venues and catering.
Market your event
Build an event marketing plan tailored to your podcast launch party. Eventbrite Boost can serve as your comprehensive marketing tool to help you get the word out about your podcast event. This all-in-one platform allows you to launch email campaigns, create ads for social media, target the right audience, and promote and sell tickets.
Other Podcast events ideas
If you have an existing podcast, events can be a great way to connect with your audience. Livestreams, listening parties, meetups, and charitable working bees are all options that can get your podcast out there and in front of new listeners.
Creator story: The Parker Edison Project
This creator hosts very cool listening events with a community twist. The Parker Edison (PE) Project is all about arts and culture from a Black perspective. Host and creator, Parker Edison, is promoting his podcast by holding a Wash Party at a local laundromat, where attendees can do laundry for free while listening to the podcast.
Parker describes The PE Project as "a sonic adventure that explores culture and lifestyle". Parker went on to describe how this creative idea was born: "We were in the middle of a pandemic and wanted to throw something safe. Bars and restaurants seemed sort of difficult at the time. Laundromats are clean, warm and great places to people-watch—all key components to a good party. I figured instead of a DJ people could play episodes in their headphones and voilà! Perfect plan."
To promote the second season of his bi-monthly podcast, Parker teamed up with a boutique caterer right next-door to a laundromat. A jar of $100 in quarters was placed in the laundromat and from 11am-2pm people could wash and dry their clothes for free. The only requirement was that attendees bring phones/ipads/headphones to download the latest episode of the podcast. Attendees could go next door and order from a limited menu for a free bite to eat. "I've curated events in the past, but this was my first to promote the podcast. I'm really excited about it. I've worked with Eventbrite on the ticket side of things so it was awesome to have," he said.
We asked Parker what his overall goal for events like this is and how will he know that his events are successful? "If we get a good group to come through, wash some clothes, have a bite and mingle, we'll know the event was a success," Parker replied. "Nothing makes better publicity than a good time. I'm sure lots of attendees downloaded episodes…the word of mouth is what I'm really hoping for."
3 takeaways to consider for your podcast event
Encourage networking
A podcast event should do more than just promote your show. Offer networking opportunities that let attendees interact and engage. Partnering with a local business can bring together different audiences, which benefits both your podcast and your partner.
Genuine feedback is important for any event
Like the PE Project, it can be very useful to gather some feedback from your attendees, both positive and negative. Using our platform, you could collect feedback online, anonymously, ensuring your attendees feel comfortable giving honest feedback.
Make it charitable
Think of ways you can give back to your community while hosting podcast events. You could collect pay-what-you-can donations in lieu of ticket sales, or raffle off items and give the money raised to a local charity. A charitable twist can attract more attendees to your event.
Host your podcast party with us
A podcast launch party or similar event can help you connect with your audience and build your brand. You can engage with listeners in a new way, introduce your podcast to a new audience, or cross-promote your podcast through other local businesses.
Use Eventbrite to help you plan, market, and sell tickets to your event and give your podcast the promotion it deserves. With all of this inspiration, plus our easy-to-use ticketing and marketing tools, you can host innovative and unforgettable experiences that will get people talking about you and your podcast.