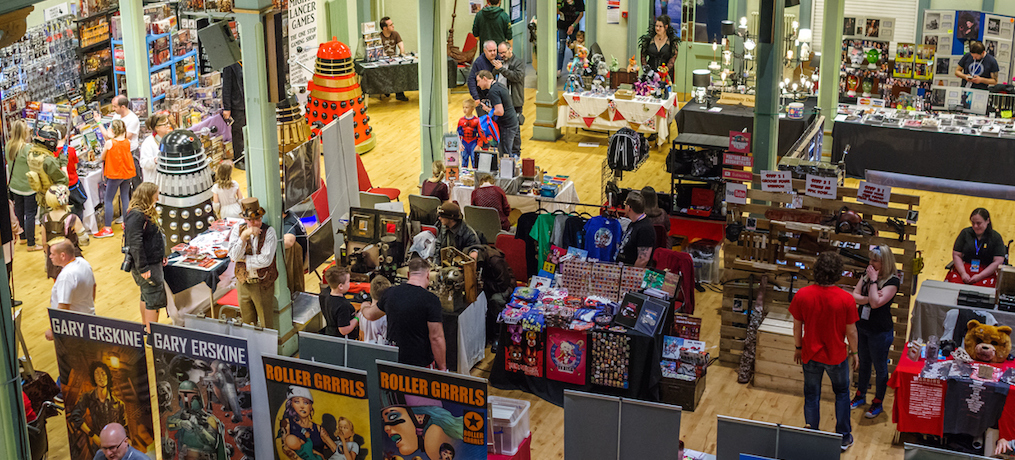 3 Fandom Events Trends to Watch in 2020
Geek and popular culture is on the rise in Australia, with an ever-increasing appetite for fan events and conventions. From niche local meetups to multi-day international events, fandom events are a booming business.
However, rapid growth can also take its toll on events, particularly ones geared at such passionate communities. Onsite issues like long lines and shoddy phone service can sabotage even the best programming. With more people looking for fandom events in 2020 and beyond, you can't afford to disappoint them and risk a #linecon social media scandal. Instead, provide a seamless experience that will keep them coming back for more.
Free Download: The Do's and Don'ts of Fandom Events: A Director's Guide
To avoid falling prey to common con fails, you need to stay one step ahead of the competition. Here are the trends that are taking over fandom events in 2020 — and will help make your event a fan favourite.
Fandom events trend #1: Cashless technology is replacing ATMs
Getting your fans to spend at your convention is typically not a problem. According to an Eventbrite survey in the US, nearly 70% of respondents listed "buying stuff I'm interested in" as one of their top motivations for attending a con. In fact, nearly 50% of fandom attendees say they usually spend between $100 – $500 onsite.
But in 2020, once attendees realise your vendors don't take credit cards (and your ATMs have lines out the door), they might just put their wallets away.
Want your attendees to spend more at your event? Make it easy for attendees to purchase comic books, figurines, and other swag by using cashless payments alternatives like a Square POS, Apple Pay or Android Pay.
Fandom events trend #2: Mobile apps are connecting attendees with your event — and each other
Event apps are no longer a nice-to-have for large cons, they're essential. While many smaller cons are still using paper agendas, more and more events are adopting event apps.
Acting as a digital guide to your event, apps offer one easy place to view schedules, maps, updates, and news. And they also help collect useful data for your staff and sponsors about your attendees.
Dragon Con, for example, uses a mobile app that helps attendees connect with each other by letting con-goers create a list of their friends and sharing their schedule with them. Attendees simply mark the panels they're interested, which then becomes visible to their friends.
Fandom events trend #3: Live video makes it easy to participate in any session
Fandom events have countless activities, from graphic novels signings to panels to community events. But with so many options, attendees often have to choose between two major highlights — which means they're missing out on something.
With the right technology, they don't have to choose. Livestreaming or simulcasted video allows attendees to participate in sessions they otherwise would have missed out on.
According to a survey of more than 1,000 event creators, usage of livestreaming is expected to double in the coming years, with 96% of respondents saying they will use it. Take a cue from local internet gaming convention, RTX Sydney, which uses livestream to feature interviews, gaming tournaments, panels, and podcast recordings.
A US example, Emerald City Comic Con, uses livestreaming to feature celebrity interviews, tournaments, live art demonstrations, and merchandise reveals. You can follow their lead, or use one of these three  ways to feature live video at your next con:
Encourage attendees and staff to share your livestream with friends at other sessions
Define an event hashtag and encourage attendees who broadcast their experience via Instagram or Facebook Live to use it
Ask panellists and guests to share the livestream of their session and promote your event to their followers
Become a con legend
Want to learn more about how the right tools, technology, and staff can help you become a must-attend event? Download the ebook The Do's and Don'ts of Fandom Events: A Director's Guide.