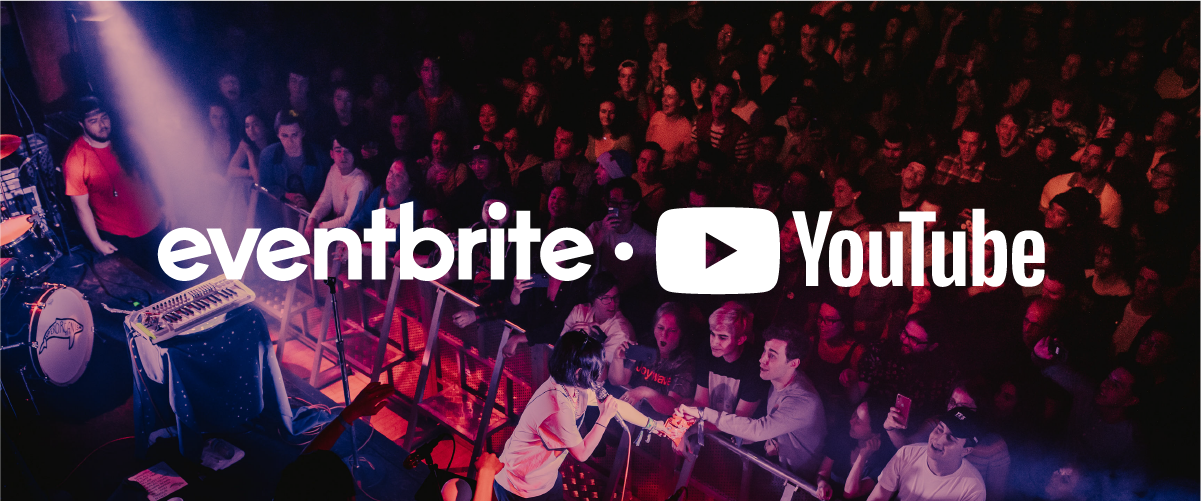 Eventbrite + YouTube Partnership Hits Australia
YouTube isn't just the world's second-biggest search engine, it's also the biggest music streaming service in Australia. And if fans are using YouTube to listen to and discover music, it's exactly where you want to be promoting your live music events. This is why we're thrilled to announce our newest event distribution partnership: Eventbrite is now integrated with YouTube in Australia.
Since launching in the U.S. in October last year, we've seen over 500 venues and festivals already sell tickets through the Eventbrite YouTube integration, which displays ticket links to shows in the most valuable real estate immediately below the videos on Official Artist Channels — in the YouTube app, and on desktop. And best of all, eligible shows are fed automatically to YouTube without clients having to lift a finger.
Starting today, live music performances at Australian venues and festivals we partner with will be eligible for automatic listing next to the videos on YouTube Official Artist Channels across YouTube desktop and within the YouTube app.
Sitting in Sydney and loving an artist on YouTube? This integration transforms the area directly beneath the video into an "On Tour" section, surfacing shows that are geographically closest to you. Simply click the "Tickets" button alongside the show listing, grab yourself a ticket, and let the countdown to showtime begin.
"Australia is home to so many exciting live music venues, festivals and artists, which is why we're thrilled to be one of the first markets outside North America to benefit from this partnership. Eventbrite's integration with YouTube helps connect Aussie music fans with the artists they love at their favourite local venues and makes the discovery and purchase of tickets easy – which is a win-win for venues, artists and fans alike," said Josh McNicol, Acting General Manager, Eventbrite Asia Pacific.
With YouTube and Eventbrite, artists can directly reach new and existing fans at the moment they're most engaged, inspiring them to purchase a ticket to a live show at one of Australia's top independent venues and festivals. It's not only a great way for artists to turn an online audience into an offline one, but also enables more fans to support local Aussie venues by raising their hands at the next show.
YouTube is one of over 50 Eventbrite distribution partners that help promoters, event managers, producers, and creators around the world reach wider audiences. Alongside YouTube, we're excited to leverage the power of video discovery to help our clients drive ticket sales, support artists that play their venues, and give fans the kinds of live music experiences they'll never forget.