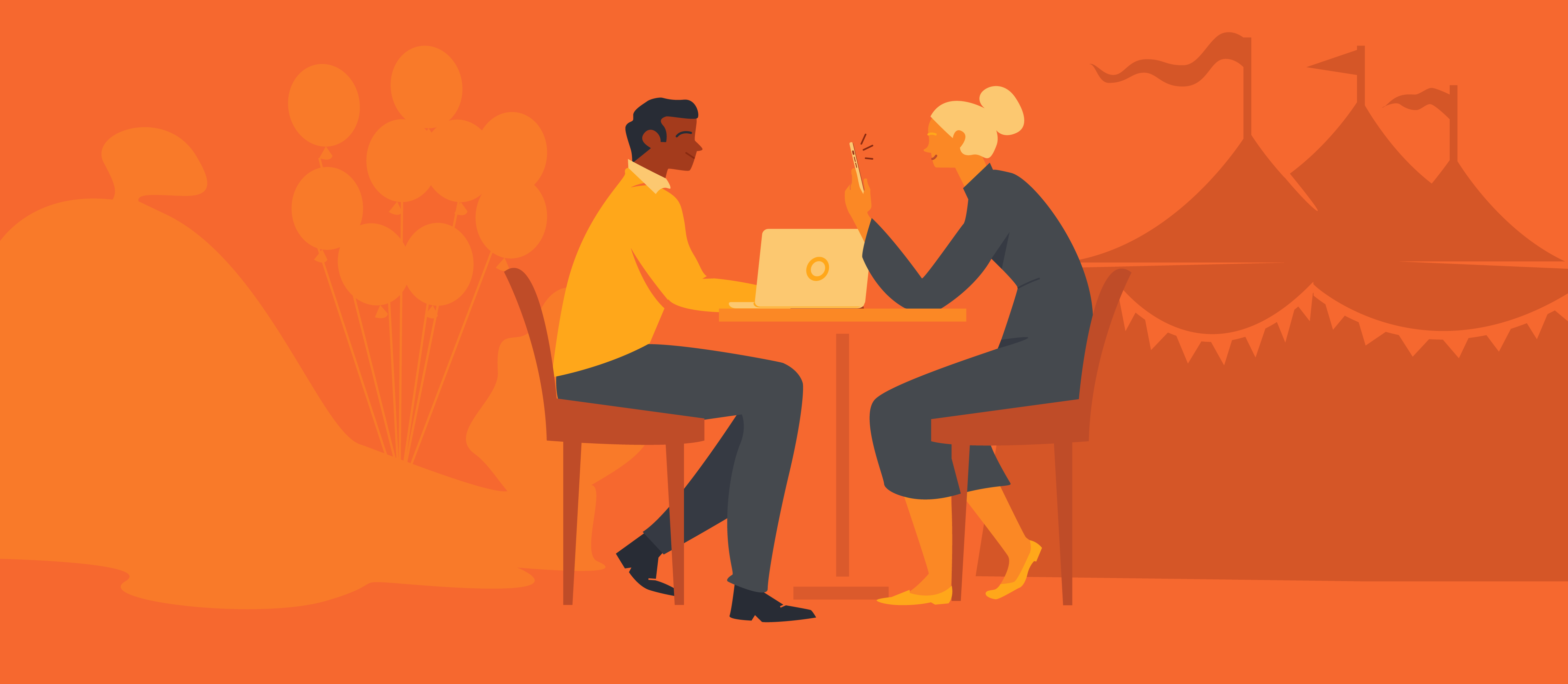 9 Rules to Being "Event Sponsor Ready"
Sponsorship is a $62.7 billion industry. Its annual growth has surpassed other forms of marketing and advertising. With so much spending, your chances of winning event sponsors should be increasing — right?
Sponsorship expert Larry Weil says the answer greatly depends on what he calls your "sponsorship readiness."
"Most people aren't 'sponsor ready','" says Weil. "It takes a lot of effort to put on an event, so I understand why. But if you want to find and secure the right sponsors for your event, you need to be prepared for sponsorship too."
Using the rules outlined below, Weil has helped hundreds of sponsorship sellers — from sports and entertainment to conferences and consumer events — increase revenues. If you want to sell high value sponsorships, evaluate your process and integrate the following:
Event Sponsorship Rule #1: Don't Procrastinate
"Sponsorship sales is an iterative process. It takes time to build a relationship and get commitment," says Weil. "In a perfect world, you should start 18 months in advance of your event. No matter when you start, it has to be before your prospect's budget planning cycle begins."
Event Sponsorship Rule #2: Stay Focused
What you do with your time also determines the quality of your event sponsors. "A few minutes on Google or LinkedIn isn't going to help you find the right sponsors for your event," says Weil. "It takes dedicated concentration and focused intent to determine whether or not someone makes a great sponsor."
Your action item: Block an hour (or two) to focus on this task. Make sure to shut out distractions like social media and email. This exercise will ensure you find the perfect sponsor and is a more productive use of your time. Studies show that people who avoid multitasking have increased productivity and engagement.
Relentless focus also ensures you'll learn more about each potential sponsor, something that will help you out when you reach the decision maker.
Event Sponsorship Rule #3: Know Your Value Prop
"Event sponsors want to know one thing: What's in it for them?" says Weil. "Don't waste a prospective sponsor's time until you know their business and understand how your event will help them grow."
What do sponsors want? Weil can sum it up in 5 words, "Anything that improves their business." Use your knowledge of attendees to discover the brands and products or services they love. After listing potential sponsors, have an open discussion with your team about each segment of your audience and how valuable they really are to each sponsor.
Not sure where to start, check out this post to get started.
Event Sponsorship Rule #4: Choose Your Words Wisely
Sponsors get bombarded with requests. Using the same, generic words won't help you stand out.
"Avoid saying things like 'state of the art' and 'out of the box' when speaking to sponsors. These terms are overused and add nothing of value to your offerings."
Instead, focus on your value prop. "Remember: it's about them, not you. Lead with your value prop. Write email subject lines and leave voicemail messages that speak to their business objectives."
Event Sponsorship Rule #5: Don't Send Unsolicited Proposals
"People send out their unsolicited proposal or presentation and wonder why no one responds," Weil says. "It doesn't work like that. You need to establish a relationship and get to know their needs first. Then, once you've confirmed their interests, present your proposal — preferably in person."
The best method of contact? According to Weil, the phone is mightier than the email. Check out his post on the subject here.
Event Sponsorship Rule #6: Keep a Comprehensive Sponsorship Inventory Handy
The chances you'll connect with a decision maker who wants to get down to brass tacks and asks for the pitch are low. But that doesn't mean you shouldn't be prepared for the opportunity.
"You never know when a prospective sponsor will be ready to talk business," Weil warns. "If you have a comprehensive list of your sponsorship inventory with you, it enables you to respond with concrete examples that meet their needs."
Whether you keep a print out in your briefcase or spreadsheet in the cloud doesn't matter. Just make sure you're ready to take advantage of their interest.
Event Sponsorship Rule #7: Let Them Name Their Price
Once you've researched the market rate and set a price for your sponsorship assets, Weil suggests keeping your calculations close to the chest.
"Don't advertise the price of your sponsorship on your website or sponsorship materials. When you meet with sponsors, help them calculate how much the opportunity is worth to them. If you break this rule, you could be leaving money on the table."
Event Sponsorship Rule #8: Beware of Information Overload
"If you want someone to delete your email without hesitation, send them a long-winded, 600-word email explaining every intricate detail about your event," Weil says. "If you're worried you'll leave out something that will win over your prospect — don't be. Keep it short and simple. No one's going to read a long email if you haven't established a relationship first."
Event Sponsorship Rule #9: Know When to Give Up
Be prepared to move on to the next prospect, quickly. "It is unlikely that you can convince a prospect who lacks interest or has told you no to change their mind," says Weil. "Don't waste your time or theirs. Keep going. Find the prospect who needs what you are offering."
Ready for the next step?
Selling a high value sponsorship is a step-by-step process. The first step is to capture their interest. Build toward the sale with incremental increases in information, confirming alignment and listening at every stage. Your prospect will help you put together the perfect deal if you let them.
Want more valuable insight from sponsorship experts like Larry Weil? Download The DNA of Relationship-Based Event Sponsorship, an ebook filled with cautionary tales about winning and losing event sponsors.