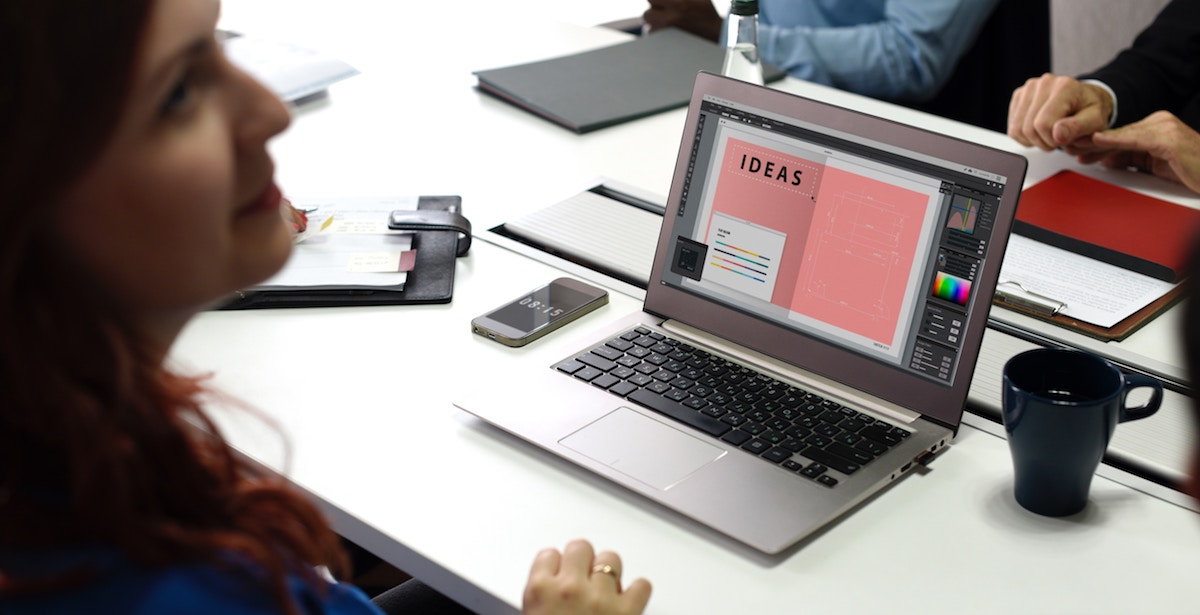 11 Fresh Event Marketing Ideas for Event Directors in 2020
Ever wondered how some events get the whole town abuzz with seemingly little effort? The truth is, it takes a long time to become an "overnight success". Even creators of events that sell out in minutes need to start somewhere — and they're usually at the top of their marketing game.
Whether you're gearing up to launch a new event, or seeking inspiration to drive more sales and event hype in 2020, here are 11 fresh event marketing ideas for event creators and directors:
Event marketing idea #1: Tell Stories with social media
If you're using social media channels solely to broadcast your event details, you could be overlooking the hottest thing happening in event marketing right now — storytelling. With live video and 'Stories' features now a mainstay on all major channels (like Instagram, Snapchat, Facebook and YouTube), now is the perfect time to engage your audience through storytelling.
From introducing speakers or artist lineups, to teasing big announcements and sharing live footage of your event, Stories or live video provides an intimate way to connect people to your event.
Event marketing idea #2: Increase your Facebook Relevance Score
Facebook advertising has long been an affordable and approachable option for event marketing. The only downside? The popularity of the platform has driven up costs, and achieving cut-through has become harder.
How do you combat this and drive real revenue from the platform? By increasing your Facebook Relevance Score. This can be achieved by creating ads that are highly relevant and using Facebook's targeting parameters to accurately define your audience. A higher score means cheaper ads, which in turn means more ticket sales at a greater ROI.
Pro Tip: There's an easier way to reduce your advertising costs and increase returns. Use the Paid Social Ads feature in Eventbrite to automate your Facebook and Instagram advertising. When you're running a campaign, Paid Social Ads will leverage data insights and marketing expertise to optimise how your dollars are spent. Simply set your budget and it will automatically reallocate your spend to the audience bringing in the most engagement, clicks, and ticket sales.
Event marketing idea #3: Diversify your target audience
When planning your event marketing strategy, it can be easy to focus a lot of time on the medium rather than the message. Perfecting the language that you use to market your event can have a big impact. We're not just talking about using good copy to drive ticket sales, but to influence who you bring through the door.
Our 2020 Event Trends Report found that 72% of Aussie event creators are actively looking for new ways to promote their events to a diverse audience. This can include promoting your event in new places, but it can be as simple as changing the wording and photography used to ensure it feels inclusive to a more diverse audience. 
For example, Melbourne-based technology event Future Assembly wanted to diversify the audience attending their event, targeting more females and families. By modifying and testing the copywriting used on their promotions, they succeeded in attracting a 35% female audience, well ahead of similar events that average just 15%. Not only did they achieve their goal, they gained publicity in the press and on social media for their efforts.
Event marketing idea #4: Invest in professional photography
You might be tempted to ask a staff member to take iPhone snaps at your event instead of hiring a professional photographer — but while you may save on budget, your event marketing efforts could suffer. Having great photography isn't just about having an aesthetically-pleasing Instagram post (although that helps!), but it's also what potential attendees use to vet whether your event looks worthy of their time and money.
Don't let lacklustre images dull potential attendees' enthusiasm. Set a vision for the kind of moments you want to share with potential ticket buyers. Write a brief and hire a reputable photographer to bring this vision to life.
Event marketing idea #5: Hire a 'social influencer' — but track their success
Social media influencers (accounts with a large following) and 'micro-influencers' (accounts with a smaller but engaged following) can help to spread the word of your event to a targeted audience if done correctly. To drive ticket sales, you need to carefully select people that are the best fit for your event.
If you're nervous that social influencers aren't driving a return, you can track their results to figure out who is pulling their weight. Brisbane craft beer event, Beer Incider, partners with local food and drink bloggers. They use promotional tracking links with Eventbrite reporting to see exactly who is driving the most site visits and converting to ticket sales. By seeing the effect an individual has on ticket sales, they can determine who to partner with again in future.
Event marketing idea #6: Offer group pricing
You don't need to hire an influencer to capture the pull-power of your existing fans. Group pricing is a simple way to incentivise people to get more friends together an attend as a group. Simply offer a discounted price for a number of attendees that purchase together. Fun-runs have great success with this by encouraging participants to enter as a team, but group pricing means that events like festivals and even seminars can get in on the action by inspiring social or work groups to attend together.
Event marketing idea #7: Embrace podcasting
Another creative event promotion idea that people don't always think of is podcasting. Roy Morgan reports that the Australian podcast market has grown 70% in the past 4 years as listenership continues to trend upward. Look at becoming a sponsor or guest speaker for a podcast that draws a similar target audience to your event. Or, if your events are part of an effort to position your brand as a leader in your industry, you could launch your own podcast featuring content from your events and interviews with performing talent such as keynote speakers or bands. 
Pro Tip: To uncover your target demographic, see who listens to podcasts in Australia and why with the ABC's 2019 Podcast Research. 
Event marketing idea #8: Try experiential marketing
Experiential campaigns are live and memorable marketing campaigns that can help capture your audience's attention — and our Event Trends Report revealed that it's one of 2020's biggest marketing opportunities.
You probably associate experiential marketing with brands hosting events, or have seen the benefit of it being used by your own sponsors. But only 38% of event creators have used this tactic to promote their own event. If you're looking to expand your audience or give people a taste of your event experience, experiential marketing could be the perfect way to get noticed. Consider taking your experience to the streets, creating a pop-up version or activation at another event that compliments yours. You could also seek out an environment such as a brand HQ or street activity with one of your vendors, to help draw a crowd.
Event marketing idea #9: Engage the media to attract publicity
Publicity is something that every event wants, but many feel is out of reach. With social media at everyone's fingertips, it can be tempting to rely on your own channels to spread the word. But the right media coverage can help project your event to a whole new audience. 
Look outside of traditional mainstream media for opportunities. Think industry publications and blogs, community newsletters, podcasts, city guides and top 10 lists, tourism websites — the list is endless.
Event marketing idea #10: Gear your content marketing efforts toward leadership
When it comes to your content — website copy, blog posts, social media posts — it's easy to go for the low-hanging fruit: search engine optimisation. But stuffing your copy with keywords isn't the long game, for SEO or for your attendance.
Instead, create thoughtful content that positions your event brand as a thought leader, a place people turn to for insightful information. The more people trust your brand, the more likely they are to share and buy.
Event marketing idea #11: Sponsor a wifi hotspot
No matter where most people are these days, they are either using their phone data or looking for a hotspot. So sponsoring a wifi hotspot in the area of your next event is a convenient way to get people in the area to be exposed to your brand. Consider nearby conference centres, shops, or even food truck areas where people often congregate. You will need to create a landing page for users to login, but it's simple and subtle way to capture emails and demographic data while promoting your event brand (and it's upcoming shindig).
Get all the trends for 2020
Reaching new attendees is the biggest challenge facing event creators of all sizes. Find out which marketing tactics are most effective and the uncover the trends that will impact your 2020 events with insights from Australian experience makers: Download  The 2020 Event Trends Report.