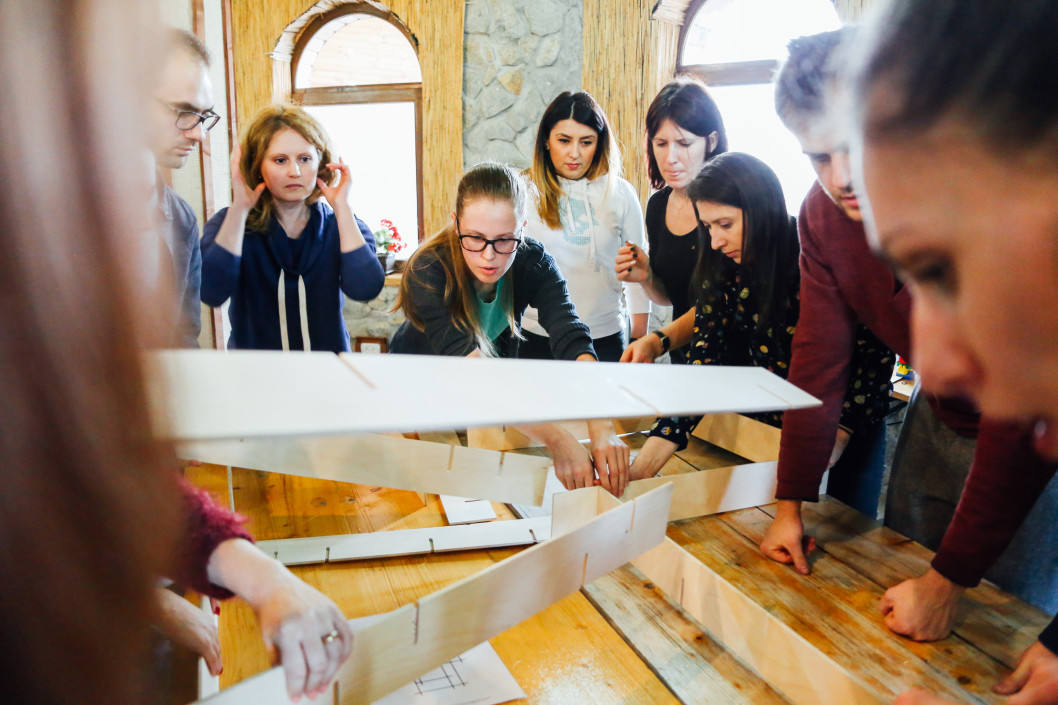 Planning a Class or Workshop: New Insights for 2020
When planning for the year ahead, it always helps to know what the competition is up to. And if you create workshop or class events, the competition is set to be fierce: 64% of workshop/class organisers are planning to host more events in 2020. 
As part of The 2020 Event Trends Report, we surveyed over 1,000 event creators in Australia — including 605 workshop and class organisers. To help you stay in step with the competition and the wider industry, here is a snapshot of the benchmarks and promotional tactics you need to know to shape your own workshop and class event strategy. 
Click here to jump straight into the 2020 Event Trends Report. 
About the respondents: This data is based on the responses of 605 event creators in Australia that organise workshops and class events. They are primarily from small teams: 34% work alone and 43% have teams of 2-4 people. They are frequent event creators, with 31% hosting at least one event a month and 29% one per quarter. For the full results of all Australian event creators, download The 2020 Event Trends Report here. 
5 reasons event creators are running classes and workshops
Unsurprisingly, most classes or workshops provide education and training. But there are plenty of other reasons to put on these events. We asked respondents to tell us all of their top reasons for running a class and workshop; 60% of these event organisers are looking to build a community and almost half (48%) are looking to raise awareness for a brand or cause. Rounding out the top reasons are generating revenue or leads. These stats suggest that companies and brands are increasingly looking to classes or workshops to raise their profile and bring their customers together for shared live experiences. 
Top five reasons for hosting a class or workshop:
Education/training: 80%

Building community: 60%

Raising brand/cause awareness: 48%

Generating revenue: 40%

Generating leads: 37%
The takeaway: If you're using class or workshop events to build brand awareness or generate results for your business, spend time researching the competition. Make sure your events stand out and offer a unique point of difference to your customers. 
Top sources of revenue for classes and workshops
The top five sources of revenue for classes and workshops are:
Ticket sales and registrations: 53%

Sponsorships: 25%

Partnerships/co-organisers: 20%

Grants/donations: 21%

Merchandise sales: 15%
The takeaway: If you're looking to increase revenue in 2020, now is a good time to revisit your pricing strategy. With ticket sales and registrations topping the sources of revenue, it's important to make sure you achieve the right balance between attracting participants and making a profit. There's no magic number to nail the right registration pricing, but the strategies outlined in this event pricing guide will help you get close. 
If you're not currently attracting sponsorships for your events, this might be the year to partner up. Find out how with the 2020 Guide to Event Sponsorship. 
Pro Tip: Only 15% of class and workshop creators said merchandise sales are a top source of revenue — but this could be an overlooked opportunity. From course materials and preferred supplies to books from guest speakers or even food vouchers, ticket add-ons are a great way to increase revenue from your existing attendees. And with Eventbrite, these items can be added to your registration for one simple transaction. For more information, check out Introducing Add-Ons: A New Way to Make More On Your Events. 
3 tactics you may have overlooked to promote your class and workshop events
We asked class and workshop creators which tactics they use to promote their event. The top three were word of mouth (93%), email marketing (88%) and social media marketing (88%). But what about marketing tactics that might be flying under your radar? 
Rather than focusing on what everyone is already doing, our research uncovered three highly effective promotional tactics that are under-utilised by class and workshop event creators. 
1. Video — 92% effective
For driving ticket sales, it's hard for event marketers to go past video. When you're selling an experience, video is one of the few ways to truly capture the vibe of your event and get potential attendees to picture themselves there (and fear missing out if they're not).
60% of respondents said they don't use video to promote their class or workshop events. But those who do report great success — 92% said video was an effective promotional tool. 
How to use video to promote a workshop or class: 
You don't need slick marketing messages to put video to work for your event. Workshops and classes create interesting and informative content by nature. Try live streaming a guest speaker, using Instagram Stories to show your class in action, or post video demonstrations that appeal to your audience. Share your knowledge and inspire people to get to your next class for a hands-on demonstration next time. 
2. PR — 83% effective 
Everyone would love to get publicity for their events, but less than half of respondents (43%) said they used PR to promote classes and workshops. 
Classes and workshops might not attract much mainstream media, but there are still plenty of opportunities to be seen. Think industry publications and blogs, community newsletters, podcasts, 'what's on' city guides and top 10 lists, tourism websites — the list is endless.
How to gain publicity for your class or workshop:
Research local guides and relevant publications that share the same target audience. Check their websites for event listings and submissions as a starting point. For local community papers and industry publications, put together a press release and find out who is the best contact to approach. 
3. Retargeting — 80% effective
Retargeting is a great way to capture people on the fence. By directing advertising to anyone who has shown an interest in your events (such as social media or visiting your website), you can stay top of mind and target people when they're ready to register for your class or workshop. Only 23% of workshop and class organisers are currently using this tactic, but these respondents said it was 80% effective. 
How to use retargeting for classes and workshops:
Retargeting is set up within your digital advertising manager. For advertising across the web, you might want to use Google AdWords; for social media advertising, Facebook Ad Manager is very powerful. Start with this help article on tracking pixels. Once you are tracking traffic, you can set up retargeting on your own with Google or Facebook, or you can rely on a full-service retargeting partner like AdRoll or Criteo, where there are representatives to help you.
Get all the insights and trends for 2020
From efforts to run more sustainable events to crafting a more welcoming, diverse event experience — download the full report to learn the trends your peers anticipate and are working toward in 2020.