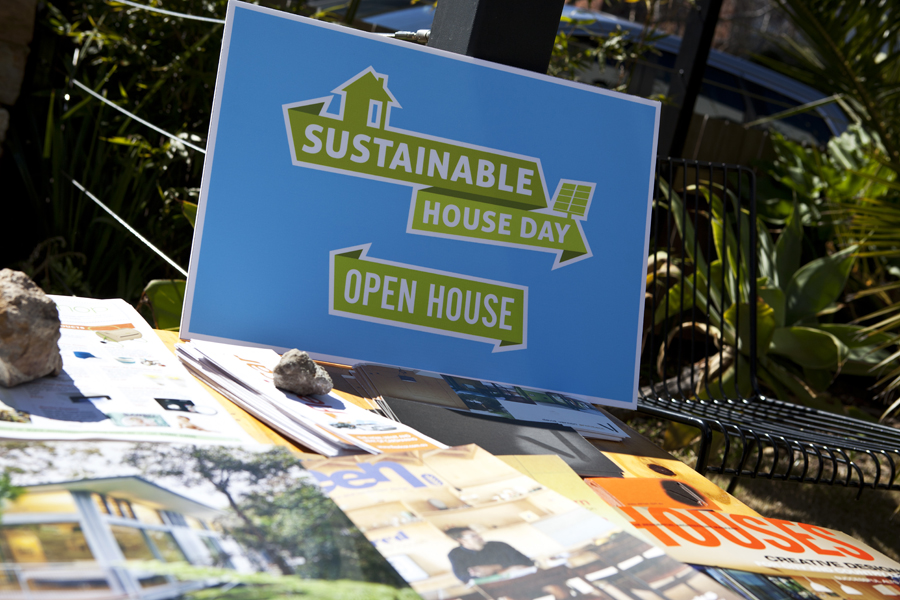 Boost your event marketing with these 3 simple steps
This guest post written by event communications professional, Jodie North, who shares how 'Sustainable House Day' maximised event attendance through a versatile marketing plan. 
Sustainable House Day sees homes across Australia open their doors to the public to showcase 'green' living. In 2016, more than 17,000 people visited 150 open homes as part of the event.
So how did they achieve this result? Through the creation of an effective marketing communication plan.  
The good news for event professionals is that you don't need a big budget to achieve results just a good solid marketing plan.
Large or small, here's three key steps to maximising your event communications:
Step 1: Know your event
The first step is understanding your event. Start by mapping out the event's history, objectives, and benefits, as well as the target audience and media they consume. Here is an example below of one I used for Sustainable House Day: 
Event description: Sustainable House Day is an event where environmentally progressive homes open to the general public to inspire the growth of sustainable living and green homes. 
Event history: First established in 2001.
Benefits of attending: To explore houses that have been designed, built or renovated with sustainability in mind — with the opportunity to talk to owners and receive unbiased advice.
Target audience: Homeowners across Australia with an interest in sustainability. Target age group: 30 – 60.
Audience media sources: Facebook, online lifestyle sites, traditional print media, environmental groups.
Related reading: Event copywriting: Selling your event benefits, not features
Step 2: Master your resources
Next it's time to assess the budget, lead time and resources available for marketing your event.
When first working on Sustainable House Day in 2014, the marketing budget and resources were minimal and the lead time was tight. Thankfully, it's not always about the dollars, but the resources available to you. In the first year, we concentrated on using and building on what we had – a website, social media presence, and marketing database. 
In following years, it wasn't an increase in budget that boosted our event communications, but an increase in supporting resources. By partnering with the Alternative Technology Association (ATA), the communication power of the event's message was amplified. 
Related reading: How to win event sponsors with your event data
Step 3:  Optimise your tools
To get the bodies through the door, bums on seats or feet on the dance floor — you need to get the word out about your event.
It's important to maximise the number of touchpoints for your audience to connect with. When creating your plan, don't just rely on a website, but rather a combination of tactics. I suggest at least three of the touch points listed below:
Website
It goes without saying an event needs a website to act as the main information portal for the event. The website was an important tool for our communication plan, and in two months, the website recorded more than 42,500 users and 304,794 pageviews. 
Tip: If the creation of a website too expensive, setting up an Eventbrite page is an ideal alternative.  
Social Media
Social media is an invaluable tool to reach your target audience and build your profile, but you need to select the platforms your audience actually uses. For SHD we used a combination of both Facebook and Twitter, but concentrated on Facebook as it was the top generator of website traffic.
Tip: If you are creating a domain name or hashtag for an annual event, select one that won't become dated (i.e. www.sustainablehouseday.com versus sustainablehouseday2016.com)
Email Marketing
Email marketing is a great tool to connect with those who have shown an interest in your event and convert interest to sales.
For SHD, we maintained a regular schedule of emails every few weeks to engage our 13,000 contacts. Emails were a combination of newsletters and short event reminders, achieving a high average open rate of 38%.
Tip:  Don't just rely on your own marketing database, tap into the databases of any sponsors or key stakeholders of your event to help spread the word to larger networks.
Content Marketing
Content marketing is a strategy used to drive traffic to your website to build awareness, engagement and encourage sales. It is especially ideal for long term or recurring events.
For SHD we posted blogs, news articles, house profiles and videos on the website and shared across social media and email to drive traffic to the website. 
Tip: Start creating a library of video content from the event including testimonials to use for future events.
Influencers
Connecting with key influencers within the genre of your event can be a valuable tactic to reaching your target audience. This year SHD appointed interior designer and TV personality, Shayna Blaze, as an ambassador for the event. The ambassadorship was promoted via social media posts, connecting to a potential audience reach of almost 3million. 
Print
Digital marketing is a necessity today, but that doesn't mean you should ignore traditional print options. Think posters, fliers, and print media advertising. For SHD, we created event posters to be displayed by participating homeowners and sponsors to target locals.
Media
With PR the goal is to obtain free coverage in print, radio or TV. Generally the process involves writing media releases and pitching stories relevant to your event for the media to cover.
Over three years I saw mixed results with PR for this event, but 2016 achieved considerable return with the help of the ATA media team. Supporting partner Porter Novelli booked in 19 radio interviews, nine print articles and 60 online article. This resulted in a reach in excess of 160,011,710. 
Related reading: Put the power of PR behind your event

Copywriter and communications expert, Jodie North, combines her love of marketing and events to deliver kick-arse strategies and content for time strapped event managers.