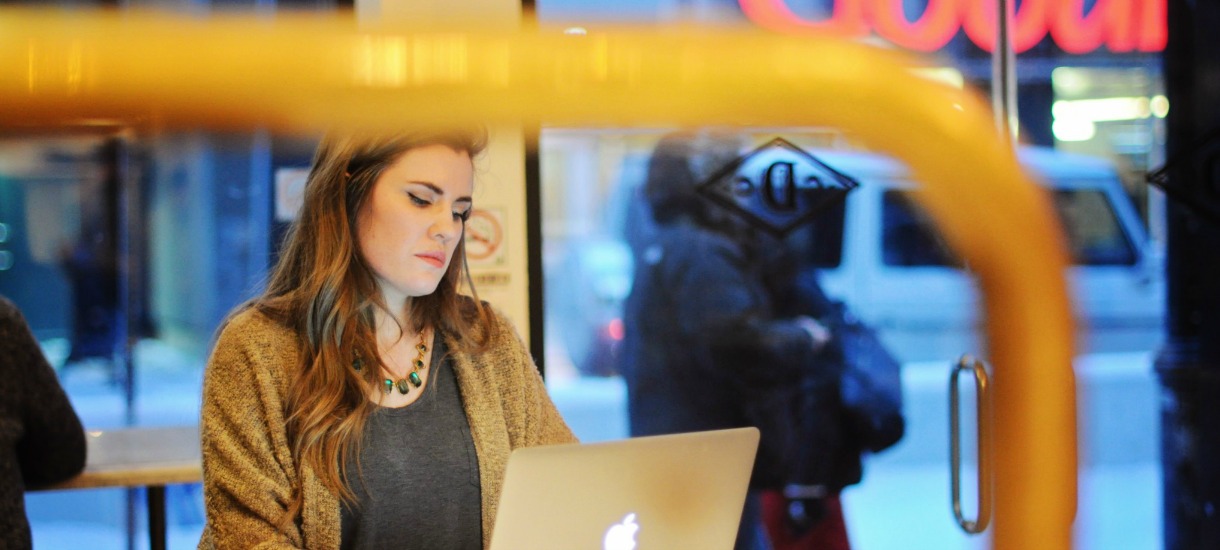 Two Must-Have Apps to Streamline Your Event Planning Process
Let's be real — planning an event should qualify as an Olympic sport. From sun up to sundown, you're juggling tasks like a Cirque du Soleil performer. That pressure is why your job is often rated one of the most stressful.
Fortunately, a lot of that stress can be alleviated by using your internal resources wisely. In this post, you'll learn how a popular automation solution can help you control the chaos in your event planning.
But first, we'll begin with two apps that you need in your event planning toolkit.
HelloSign and Zapier are lesser known technologies that will eliminate one of your most outdated, inefficient processes — ultimately saving your team time, money, and headaches.
HelloSign
With the exception of a few handouts, paper is a thing of the past.
If you've ever had to send event paperwork to attendees, you already know the pain that comes along with managing a bunch of documents. Papers get lost or misfiled. Attendees forget to complete an important field or don't write legibly.
Luckily there's a cure for this madness: HelloSign.
From email to Facebook Messenger, there are numerous ways to send someone a contract or liability waiver electronically. But HelloSign's eSignatures — like traditional signatures — are a legally-binding way to sign documents online.
Compared to pen and paper signing, eSignatures also come with a few extra perks. They're trackable. They can generate reminders for documents that still need to be signed by attendees. And you usually have the option to automatically store signed copies of documents in one easily accessible place.
Once you go paperless, you'll never go back to printing and shipping documents.
If your events are on Eventbrite, using HelloSign couldn't be easier thanks to their Waivers and Forms integration on Spectrum.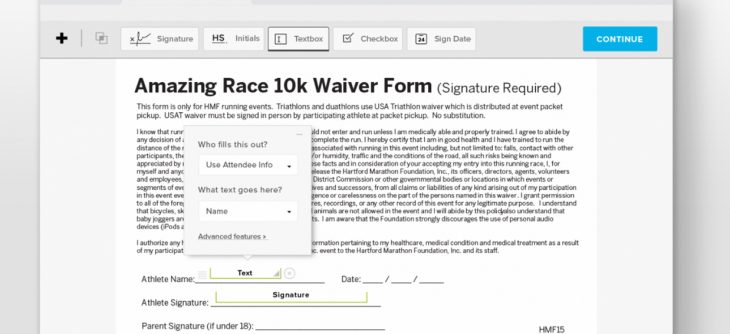 Zapier
On average, most event organisers use 11 to 16 different tech tools throughout the event planning process. Without automation, you're forced to move data from one app to another or manually complete a series of tasks that could have been automated.
Zapier lets you automate repetitive tasks without coding or relying on developers. With Zapier, you can create automated workflows, called Zaps, to take care of time-consuming busywork.
For example, when a new contact is added to Salesforce, you can set up a "Zap" to automatically add that contact to MailChimp. You could also connect your CRM to your email marketing tool to automatically pull in attendee contact information.
You can set up a Zap for nearly anything. Need to add responses from SurveyMonkey to Salesforce? Done. Want to receive an email when a client signs their contract with HelloSign? Taken care of! Need help managing your event staff? Well… maybe one day.
Using Eventbrite for ticketing or registration? Be sure to check out the Zapier integration on Spectrum to find out how your event can leverage this powerful automation platform.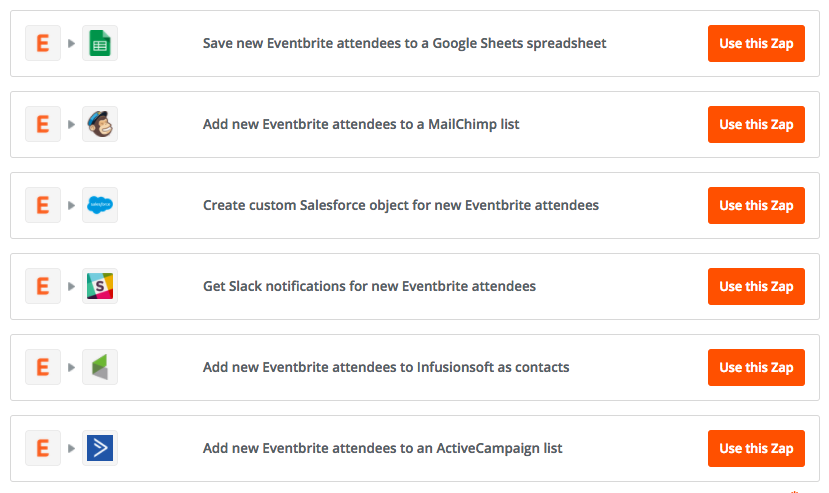 Save time to spend on the important things
These two tools can give you more time, but there's more where they came from.
Check out Work Smarter, Not Harder: How to Turn More Website Visitors into Attendees for more time-saving tips when it comes to running your next event.