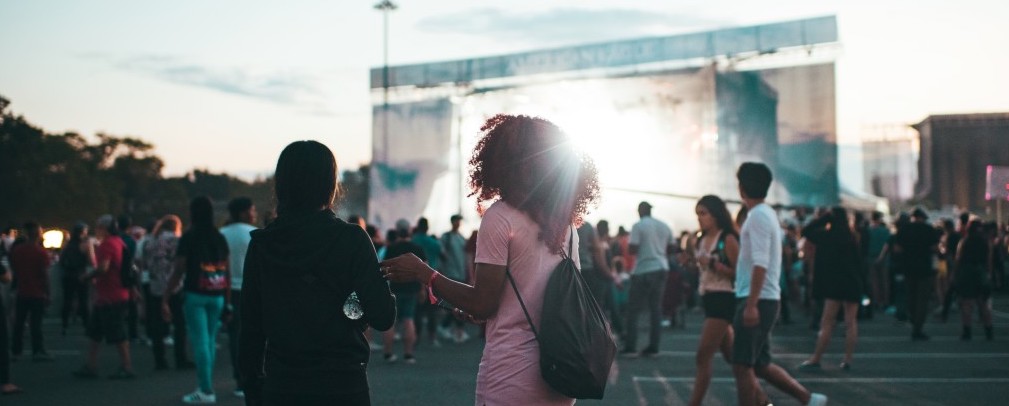 5 Trends I've Seen While Working With Events Overseas
This post is authored by Brad McIntyre, Country Manager for Eventbrite in New Zealand
After working with Eventbrite in Melbourne for the past few years, I'm excited to be back home in New Zealand heading up their new office in Auckland. It's a great time for event organisers in NZ — in the past year, 93% of Kiwis have attended a live event, proving to be more socially active than our counterparts in Australia (88%) and the UK (79%).
However, with an increasing appetite for events comes more competition filling demand in the market. Even sell-out events need to evolve quickly to avoid becoming irrelevant. To keep levelling up your attendee experience and reach new audiences, there's a lot we can learn from emerging trends and technology seen overseas. Here are five trends I've seen from working with events overseas:
Trend #1: The rise of 'hybrid events'
Event organisers are always looking for ways to stand out from the crowd, which has seen the rise of event 'hybridisation' — that is, creating multifaceted experiences rather than a single focal point.
Take San Francisco's music festival, Outside Lands, for example. Instead of focusing purely on being a music festival, they have created a hybrid event of music, food, wine, art and comedy — sometimes experienced all at once. A "GastroMagic" area combines local chefs, DJs, comedians, and magicians onstage for an interactive culinary experience. Even the sponsorships are activities within themselves, such as a mini golf course with wine pairings at each hole.
Locally, iconic music festival Rhythm and Vines has picked up on this trend by introducing expanded gourmet food truck offerings, and a 'Giggle and Vines' segment featuring local comedians performing during the day.
On a smaller scale, there's an increase in mashup events to attract a larger and more varied audience, such as Melbourne's Beer and Donut Festival or Chicago's Doga (dog-friendly yoga).
Trend #2: A growing appetite for premium experiences
When deciding how to spend their money, 76% of Millennials in NZ choose to buy an experience over material possession. This is great news for event organisers, as there's never been a better time to expand on your event's offering and price points. Eventbrite research has found that VIP experiences account for a sizeable chunk of money — 10% of ticket sales — and generate approximately 25% of revenue.
Typically a VIP upgrade will treat ticket holders to a premium experience such as access to a VIP lounge, premium viewing areas etc. Abroad we're also seeing a trend toward organisers hosting exclusive VIP-only events for their biggest fans. In Brisbane this year, wine event Pinot Palooza split their event over two days, hosting an exclusive VIP day for hardcore fans in addition to their main festival. VIP guests were treated to a glass of fizz on arrival, a meal, a beer, a tasting flight, and the chance to 'nerd out' with attending sommeliers and wine experts.
Trend #3: Event apps creating more personalised experiences
Event apps used to be restricted to large-scale events and didn't offer much outside of a venue map and set lists. Now that the technology has matured and become more accessible, we're seeing event apps become a necessity — particularly at festivals. As your event grows, an app helps you create a more personalised experience, without increasing your workload. In addition to being able to send notifications to attendees so they don't miss their favourite acts/sessions/food vendors etc, you'll also be able to access this data to find out what appeals the most to your audience.
A great example of this is Wanderlust's four day retreat-style festivals on Australia's Sunshine Coast and here in Auckland. Wanderlust Festivals are multifaceted events offering 200+ activities a day across eight venues. This initially presented a logistical nightmare and Wanderlust needed a full time staff member just to manage scheduling. They have since introduced an event app that integrates Eventbrite ticketing and Sched sessions for attendee scheduling. Attendees create their own schedules and can instantly upgrade their tickets for premium experiences and exclusive classes, or join waitlists for popular activities — receiving instant notifications when space is available.
Trend #4: A shift in the way people buy tickets online
Remember lining up at the box office to buy tickets for an event? A lot of people don't, as online ticketing is so commonplace now. Now online ticketing is evolving too, with 'distributed commerce'. Distributed commerce allows consumers to make a purchase directly from the content they are reading without needing to jump to another page or website. For example, the Facebook Checkout 'Buy Now' button. Events with eligible providers (such as Eventbrite) can now integrate their ticketing directly into their Facebook event page, so potential attendees can buy as soon as they are served a post or ad without leaving the site/app. The integration also allows the consumer to access their QR code for event entry within Facebook.
This feature has been available in the US for a while now and events that sell tickets directly on Facebook drive 2X more sales and free registrations on average than events that redirect to a ticketing page. It's now available in Australia and NZ and we're seeing good results here too. Brisbane craft beer event, Beer InCider, recently trialled Facebook Checkout for their 2017 event and sold more than 10% of the event's tickets through the platform. As consumers become more familiar with ticket purchase and delivery via Facebook, I expect that number to increase significantly.
Trend 5#: Events using artificial intelligence
Artificial Intelligence (AI) might still evoke futuristic images of humanoid robots, but the reality is that there's a much wider range of applications for AI and they're already starting to revolutionise the events industry overseas. From customer support to event management and marketing, AI is being used to take automation to the next level.
For example, Sound on Sound Fest, a three-day music and camping festival in Texas, created a customer service plugin through Facebook Messenger to answer fans queries. This automated 'chatbot' was able to answer a lot of customer questions, with a high success rate. Attendees got the instant gratification of receiving a response, while reducing demand on event staff.
Where to learn more
If you would like to learn more about how Eventbrite powers events in NZ, please feel free to
reach out
or
connect with me on LinkedIn
.