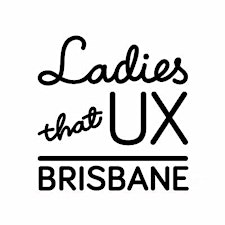 Ladies That UX Brisbane
Ladies that UX Brisbane is a monthly catch up for talented and creative women in the UX and design community. The group aims to provide an inspiring, collaborative and supportive environment through informal networking, lively discussions and events. If you are a woman looking to build relationships, collaborate on ideas or simply learn more about UX, you've come to the right place!
--- The organisation ---
Ladies that UX is a social group founded in the UK in 2013 (read more about us here). We are a friendly, welcoming and collaborative community, with a growing number of local groups based in more than 50 cities worldwide. In Australia, you will find us in Brisbane, Melbourne and Sydney.
 --- The organisers ---
LTUX BNE is organised by Nicky Watson, Vivien Chang, Johanna Hagenauer and Tania Lang. To reach us, please email brisbane@ladiesthatux.com. 
--- More information ---
Join the conversation on twitter @ladiesthatuxBNE and/or on our facebook closed group. Read more on Ladies That UX | Brisbane. As a Ladies that UX attendee we ask that you respect our code of conduct.
Sorry, there are no upcoming events